On Wednesday, the life of a Western Screech Owl was restored with the help of several wildlife groups when it was released back into the wild after flying through dangerous insulation foam as it was being sprayed into an attic in early January.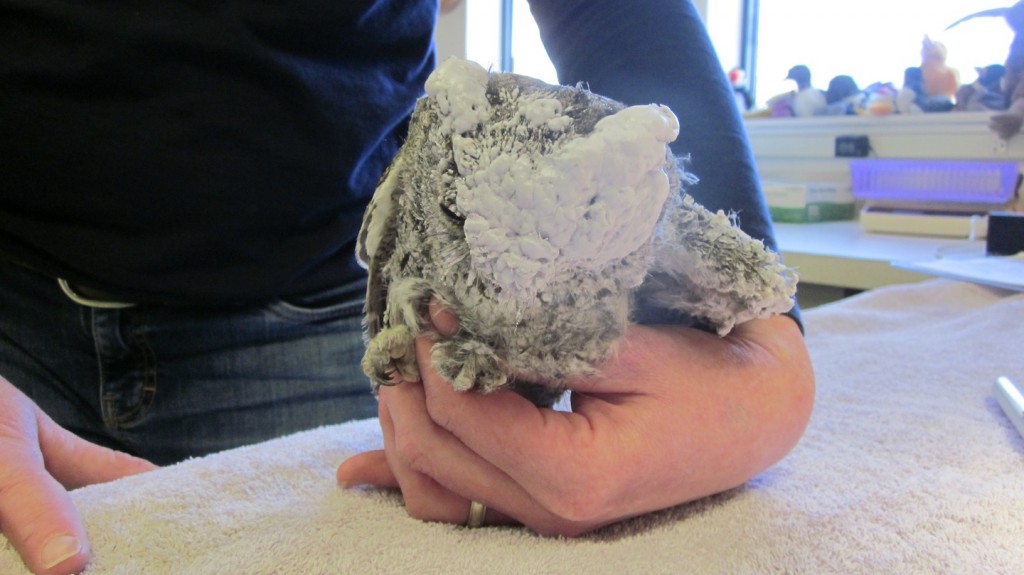 On Jan. 5, Santa Clara County's Injured and Orphaned Wildlife brought this owl to International Bird Rescue, a nonprofit dedicated to rescue and rehabilitation of sick, injured and oiled aquatic birds. This bird's face was coated in hardened foam and its life was in danger, but Injured and Orphaned Wildlife knew that International Bird Rescue had 40 years of experience removing toxic materials from bird feathers.

As soon as the Western Screech Owl arrived at International Bird Rescue's San Francisco Bay Center it was examined and stabilized. The bird had been attempting to preen off this crust, and had ripped a big patch from his chest before he arrived at the Center. Staff removed several chunks of foam from his mouth. Much as with an oiled bird, stress is a serious consideration for survival, and cleaning can only be done safely after the bird has been stabilized.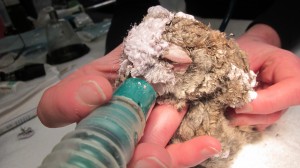 Clinic staff administered anesthesia and started to carefully remove the foam that was smothering large portions of his face and body. The owl's eyes were of primary concern, as both of its corneas had large ulcers, and it had hard foam both inside and outside its left eyelid -- imagine a contact lens made of insulation foam!

Once the life-threatening foam was removed the Western Screech Owl was returned to Injured and Orphaned Wildlife where it began devouring mice, clacking at the volunteer caring for it and perching at the highest point of its cage. It was taken to a vet ophthalmologist with wild bird experience to follow up with his numerous eye injuries.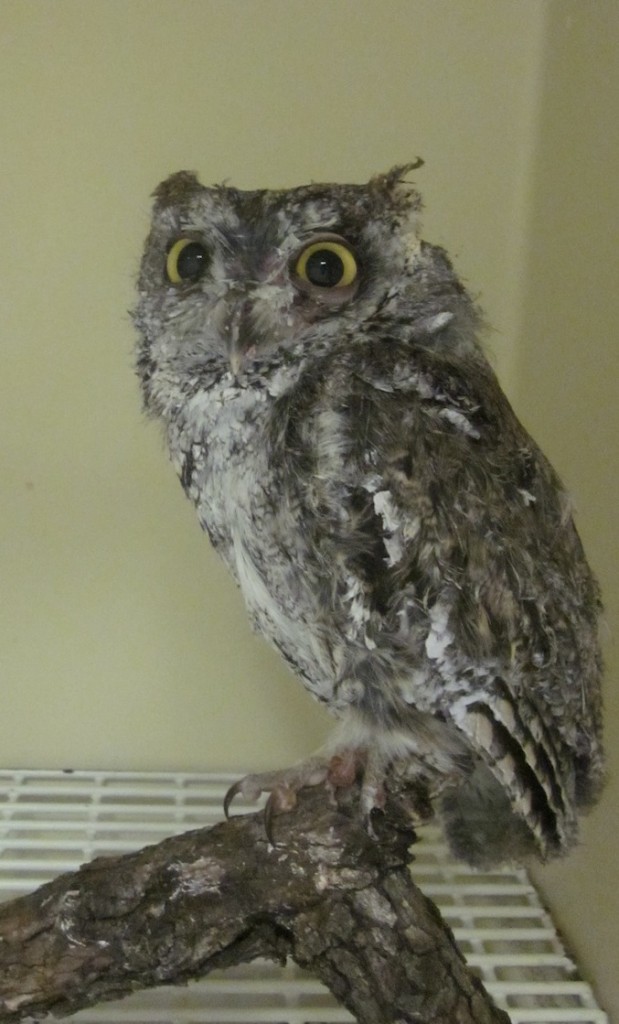 Each of the wildlife groups that treated this bird fought for its survival and was determined to provide it with the specialized care it needed. There is something especially moving about instances when humans are able to aid animals that have faced human-caused threats. Now, the same owl whose face was encrusted with foam insulation, and whose life was in such dire danger three months ago, has passed all of his release tests with flying colors and has been returned to the wild to thrive!