Among the numerous excellent shows opening this weekend I saw several that were truly outstanding. At The Mission, Jeroen Nelemans, a somewhat recent transplant from Holland to Chicago, is presenting, fresh, intelligent, proud work. Working with historically Dutch content, like maps, tulip fields and Vermeer, he's reinterpreting his heritage, digitizing it, throwing in a little ambiguity, layering its meaning and delivering it. The colored neon tubes show us Dutch tulip fields and the reinterpretation of Vermeer portraits based on Nelemans' photographs of Dutch museums' lighting and ambiance surrounding their Vermeer presentations. I'm impressed.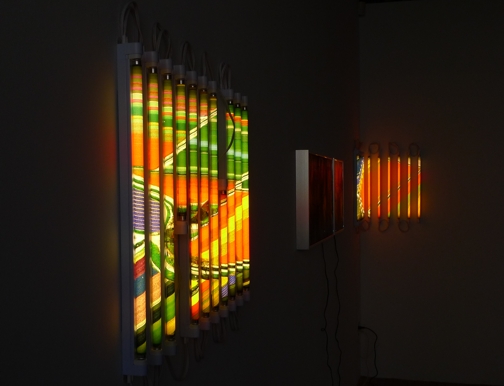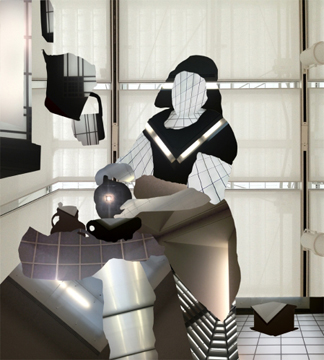 The DePaul Museum has just opened a new and timely show titled Climate of Uncertainty, which addresses humans' relationship to the environment. There's plenty of strong, beautiful, thought-provoking, disturbing and important art on view. I was particularly pleased to see Sabrina Raaf's interactive device that measures ambient carbon dioxide in the room and draws a corresponding line on the wall -- the higher, the more people are exhaling.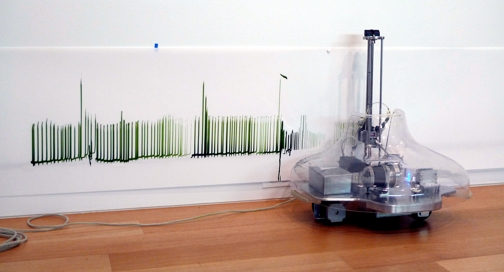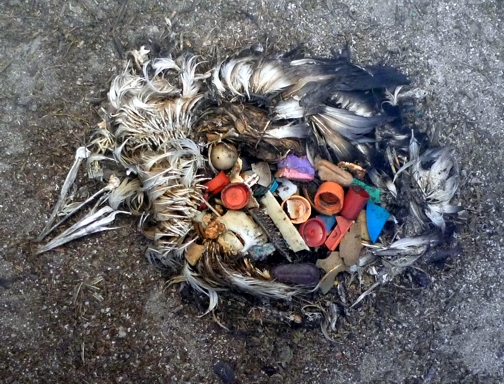 Aron Packer is opening four one-person exhibits. Two of them are with favorite artists of mine. I'm fascinated by the considerable depth and philosophical underpinnings of Andréa Stanislav's art and how that content manifests itself in her gorgeous pieces. One of my pet peeves has always been how so many museums are cookie-cutter replications of one another. Stanislav takes it a step further to include centers of commerce, chain stores, the flattening of the world and the resulting insult to individual and unique communities. And here's what the art looks like.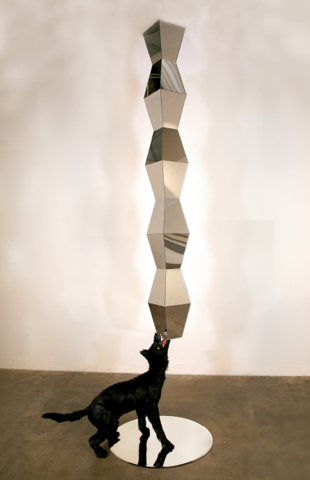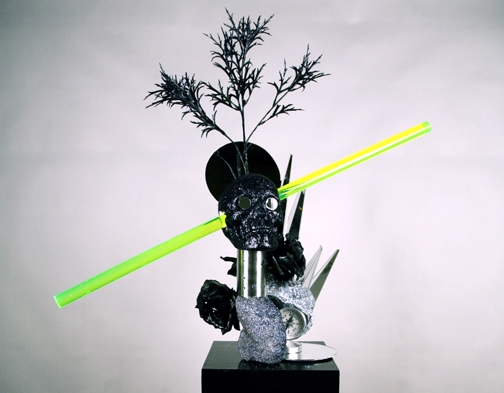 Lauren Levato is becoming one of Chicago's favorite daughters, drawing, collaborating, assisting and teaching other artists. In her new drawings she looks at herself with hybrid possibilities, while staying in touch with her poignant animal instincts and sympathies.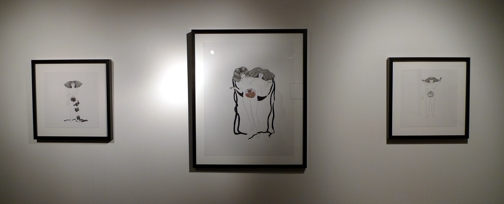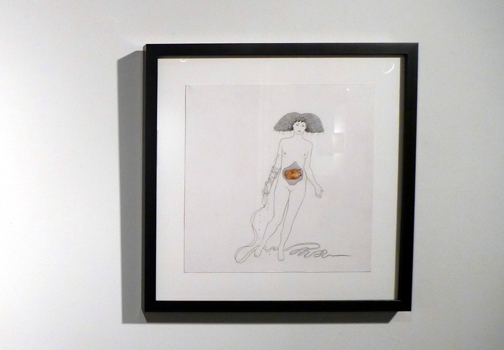 Bruce Riley's paintings are so much more seductive in person. What doesn't show in the photos is how dimensional these pieces are, with layer upon layer of paint floating in a deep resin field. How he composes these, building up the composition and keeps moving, is fun to examine and decipher.
Still at Packer, Deborah Backer's contemporizing of age-old techniques and content adds new insight into Zodiac considerations.

I love Vera Klement and her paintings, on view at Zolla/Lieberman. There are like symphonies, composed of different visual movements, that are splendid separately and magnificent when combined as a whole. For 50 something years she has been making art and she has never resorted to the 'greatest hits' syndrome that befalls lesser artists. She keeps growing, progressing, contributing to the dialogue, and making beautiful art.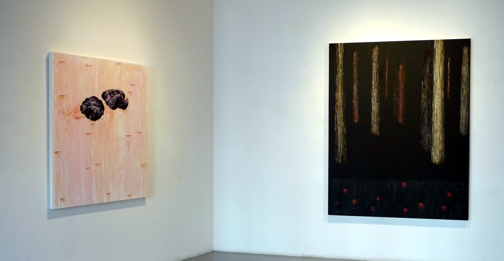 Also at Z/L are new works by William Conger whose ostensibly abstract paintings are, to me, urban landscapes, examining the pulse, verticality and horizontal expanse of urban centers like Chicago, as various modes of transportation draw lines on the terrain and move towards the water of Lake Michigan and the flatness of the Plains.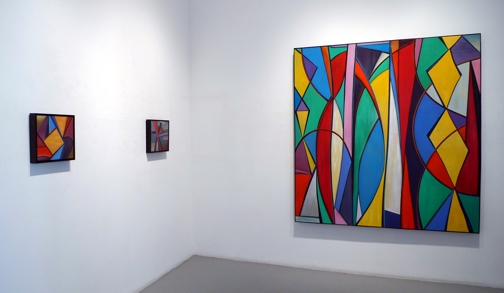 I've become a fan of Perimeter Gallery's Paul Rinaldi, who makes luscious encaustic (wax) paintings. These want to be experienced more as individual works of art than a large installation. The works have a lot to give that gets compromised by seeing too many at once. They're on the lower level. Pick a couple to focus on and give them the time to reveal themselves.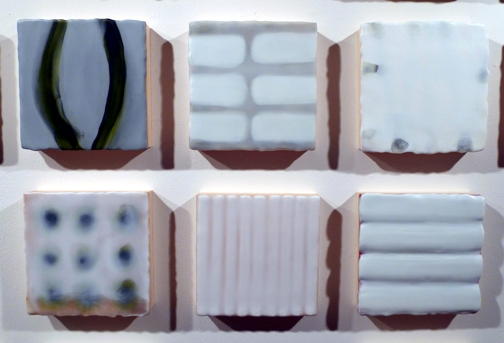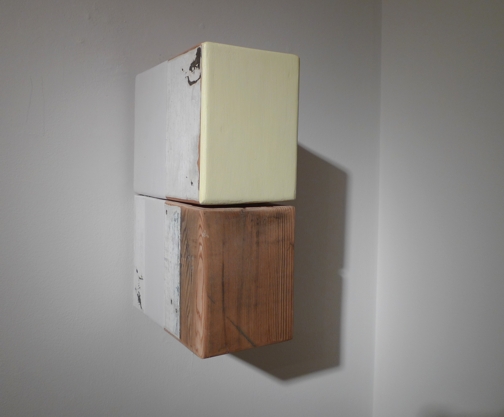 Also at Perimeter, I was surprised by how much I enjoyed Jeff Aeling's work. I'm not usually a fine of virtuoso landscapes, but the quality of light and masterly execution distinguish these.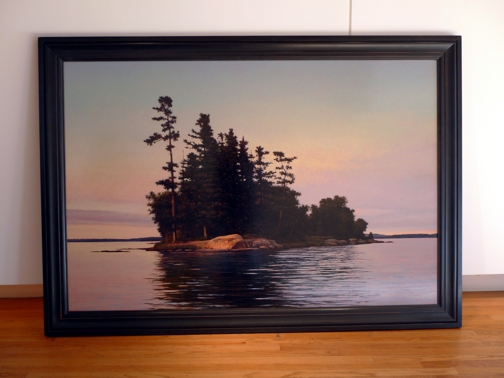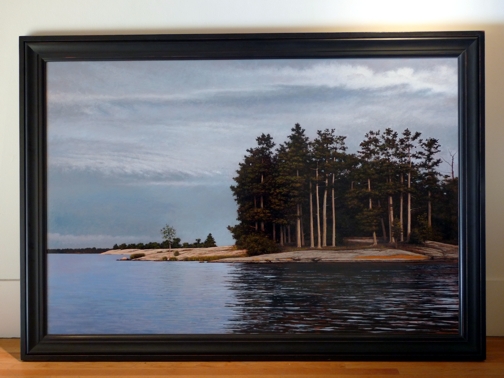 Catherine Edelman is presenting a less photographic show than normal, which reveals her dedication to the art of Holly Roberts who makes work inspired by the Southwest, addressing the desert, ecology, human spirit and their interactions.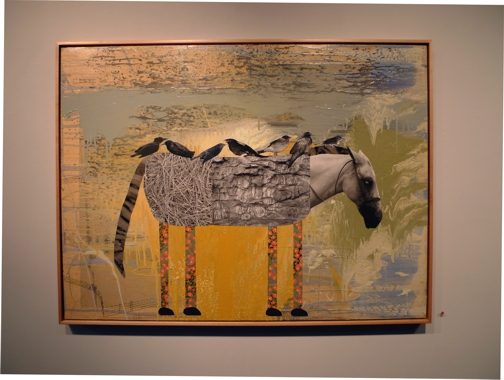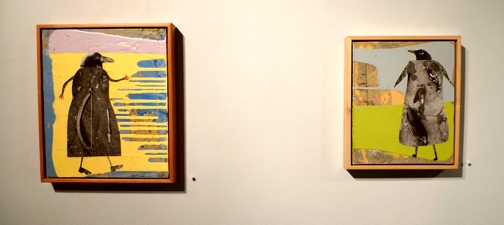 Thank you & Happy New Year,
Paul Klein