Here we go again. With a very limited number of exceptions, most Chicago galleries open their fall season this weekend. This is the weekend those who usually don't make it to the Friday night openings get out and get seen. All the galleries are putting their collective best feet out, the weather is right and the party flows from the street into the gallery and back out again. This is a wonderful time to see which galleries have moved, closed or up-scaled over the summer. The people are out en masse. The art is good. You might as well be part of the crowd. Here's what to anticipate:
Russell Bowman and Zolla/Lieberman are collaborating on a survey of the work of historic Chicago imagist, Roger Brown's graphic, seminal, influential paintings. The exhibition is nicely divided between the two venues, with plenty of iconography, but fresh art.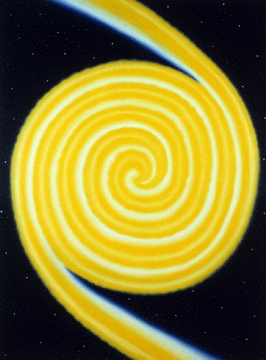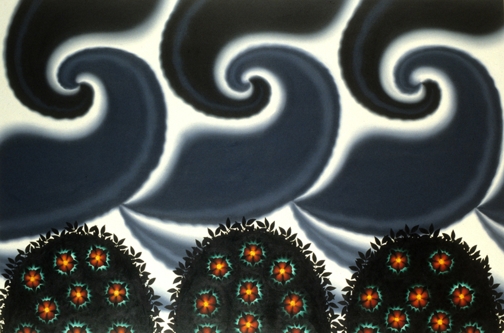 For all the attention normally directed at the young and the new, there's a lot of 'old Chicago' opening this weekend. Gladys Nilsson was an original member of the Monster Roster. Her new work is on view at Albano Gallery.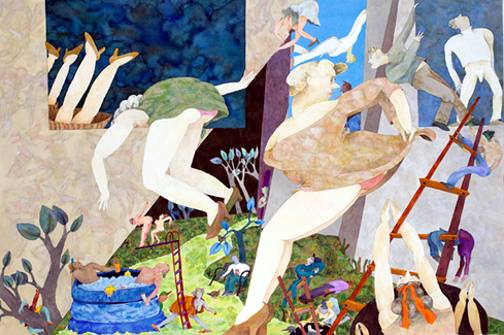 Fellow imagist and 'old school' Chicago colorful is being revisited, with new and luscious images by Robert Lostutter opening at Corbett vs Dempsey.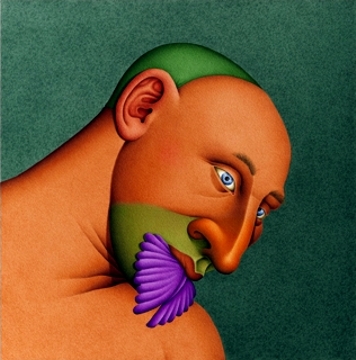 Terry Evans has been photo documenting the Midwest for decades. Her show at Catherine Edelman is also a survey, with images spanning decades.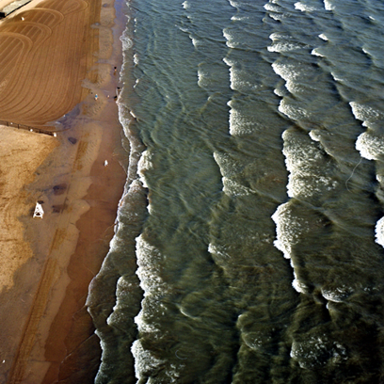 Vivian Maier is actually the oldest (were she alive) of the older batch of Chicago artists opening this weekend, though her art was only discovered recently -- this time showing at Thomas Masters.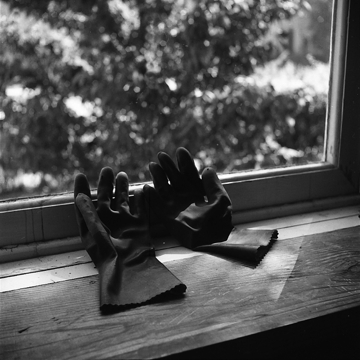 I'm not sure what to make of all the 'senior Chicago' art been on view. I like the diversity, but it's going to take more than one weekend of shows to suggest this could be a trend. Carl Hammer is showing new work by cartoonist/artist Chris Ware who is a mid-career Chicagoan. His ostensibly simplistic renderings are tightly composed, balanced and nuanced works of art.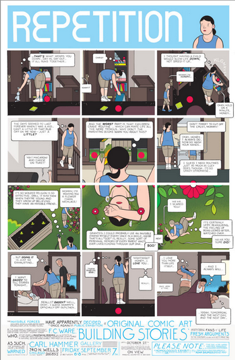 Western Exhibitions has moved to a new and brighter space and opens with Geoffrey Todd Smith's sophisticated, patient complicated, color pattern compositions.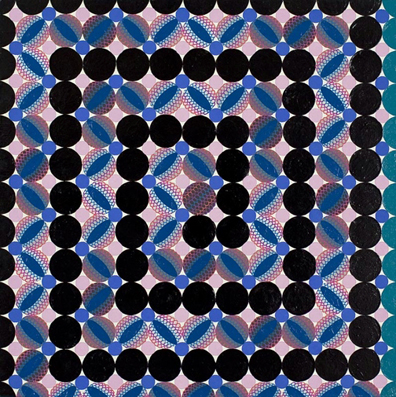 At Carrie Secrist, Anne Lindberg also creates labor intensive work using colored string to weave back and forth to create large, abstract, color field installations that intrigue and suck you in with their absent, or multiple, focal points.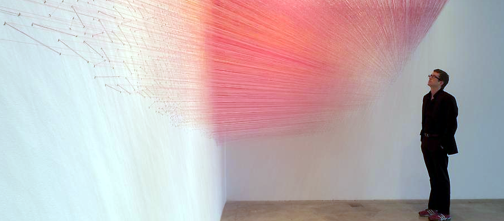 At Robert Bills, Tom Berenz rounds out the strong push to color in his paintings that play between two and three dimensional space as he creates balanced, yet, disjointed compositions.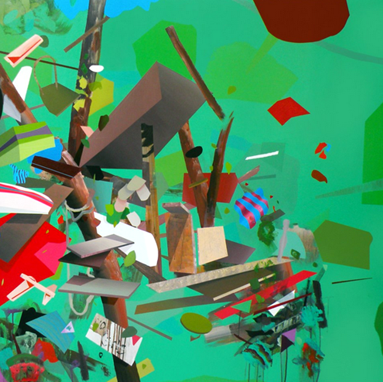 These are just the highlights of some of the shows opening this weekend. There's plenty of opportunity to discover art on your own. I'd be pleased to hear what resonates for you.
Thanks very much,
Paul Klein