It worked out that I got to be in Miami for the art fairs last weekend. And though I didn't manage to get everywhere I did get the pulse.
In years past I've found the Art Basel/Miami show to be progressively more commercial every year -- to the point that I found it offensive -- or at least in bad taste. This year I was impressed by the mood. It felt like art fairs from a decade ago. Lots more discussions about the art. Lots fewer immediate sales. More considered discussions. More discounts.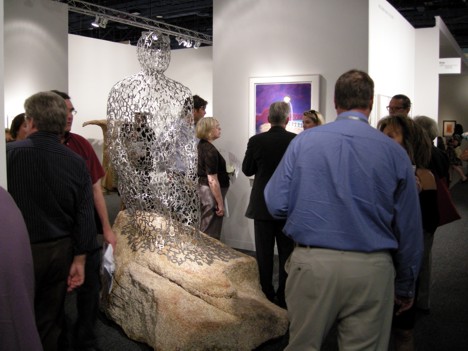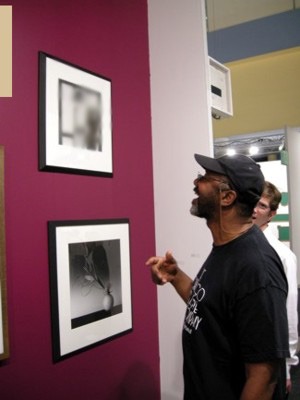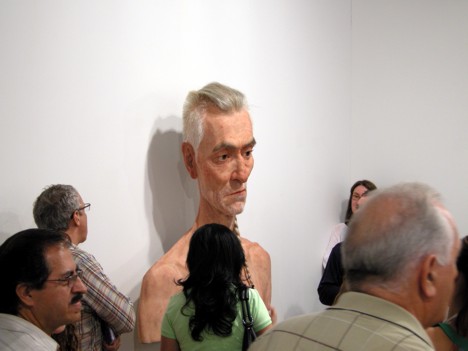 The dealers had reduced expectations and across the board felt it was better than they expected. This provided a positive mood to the fairs, to Miami. The buoyancy of the art fairs had come to town. Culture mattered for a few days. A Miami Herald survey of dozens of exhibitors at the Basel show and surrounding fairs found "only" 16 percent seeing sales growth, while about a third said sales were flat with two more days to go. Nearly a fifth of the galleries surveyed reported sales down at least 30 percent compared with last year. The accompanying editorial suggested this was bad. It sounds damned decent to me.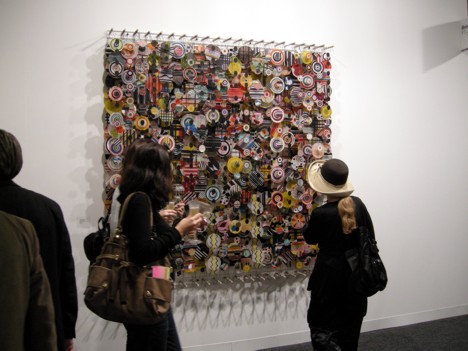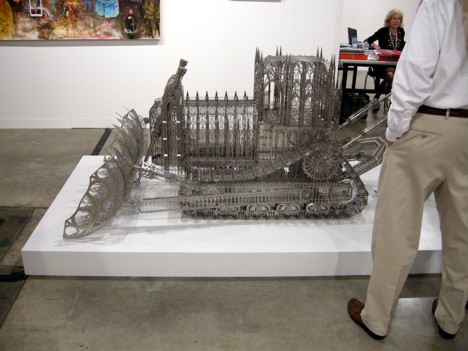 I enjoyed seeing a lot of Chicagoans participating in a larger context. Most impressive were
Kerry James Marshall's
and
Nick Cave's
installations at the
Rubell Collecton's
exhibition
30 Americans.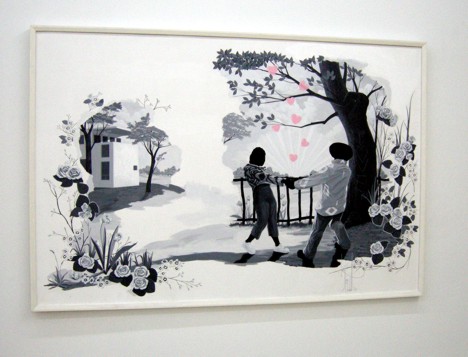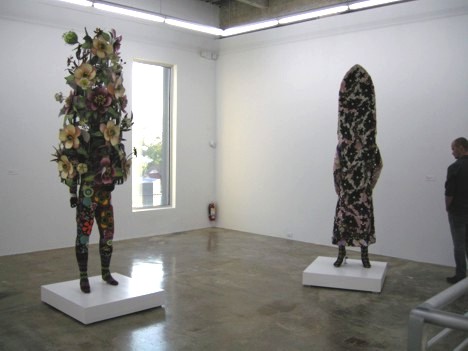 At the Margulies Warehouse was a weighty exhibition of Sculpture. Big pieces in a big space. I responded to the scale, points of view and pairings.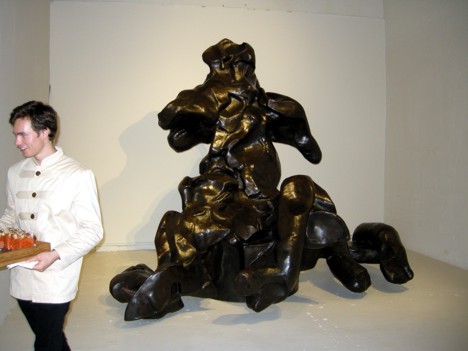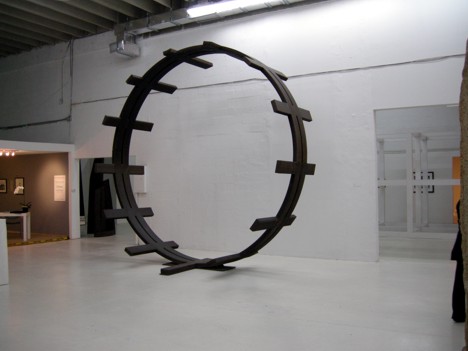 I heard insightful discussions. With the recent hyperbole and corresponding inflation of prices at auction, a new level of "gamesmanship" prevailed. Artificial. With the economy on tilt those players are gone. But that doesn't mean all collectors are gone. Replacing the upper echelon are the more genuine collectors who were pushed aside 10 years ago. I saw the Vogels at the fair.
I was told that the significance of the financial turmoil is highlighted in the financial markets of a communication center like New York. However, the story goes, that it is not so bad in Hollywood, that contracts are booked months in advance, and that it is not all that bad in Europe either and collectors from there are taking advantage of smaller art at good prices.
It felt good to me.
There were some fun art events to check out on Saturday. During the day, Tony Fitzpatrick had his biannual (every two years) studio sale. This was a helluva opportunity. And Saturday night wasThreeWalls Annual Holiday Ball. This was not at their usual space. A fabulous list of artists donated work. (I'm torn here. I'm on the board of ThreeWalls. I want you to support it. But I get a better price on the art if you don't go.)
Thank you,
Paul Klein