Knox is the band brainchild of brother-sister duo Nic and Eliza Coolidge. Hailing from Boston and New York, the siblings released their second EP, Here, on December 3rd, and it's a big step forward for the band. Formed less than two years ago, in March 2011, KNOX finds themselves working with the likes of John Tejada and kuxxan SUUM on this release, and the outcome is stunning.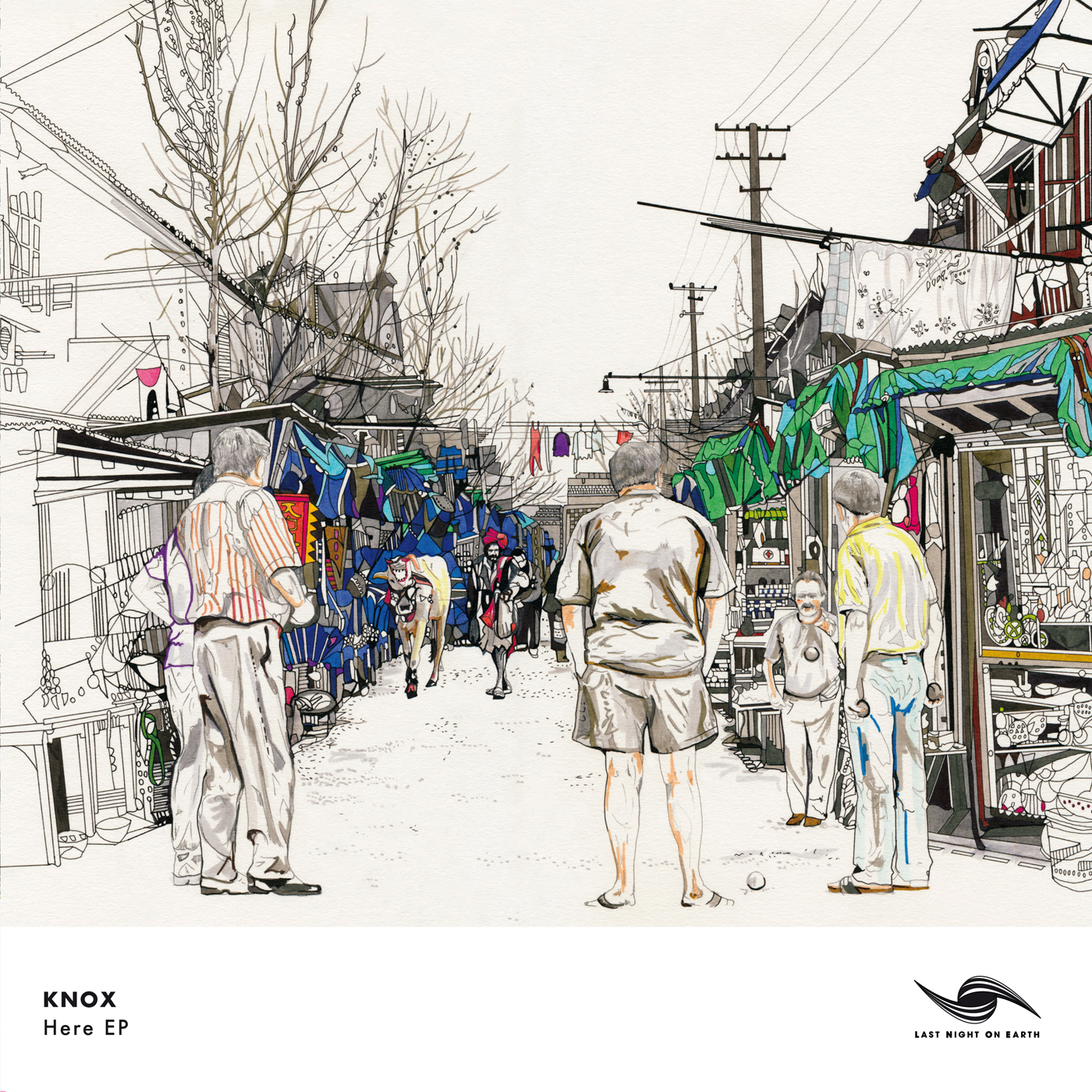 Here is five-song set full of ice and echoes. It runs as close to the third rail of impersonation, but flies away so quickly that Knox sounds contextual and perfectly fresh. The influences from James Blake is clear: the swooping, bomber bass and half-timey compressed dub beats; Here could also easily be an inventive B-side to the latest How to Dress Well album. But, with the limited scale, interspersed remixes and foundling status in the scene, I'd say it's likely a more impressive feat.
The EP as a whole is desolate. Expansive spaces filled with cold little beats and vocal washes, exploring in the course of five songs an icescape aesthetic with a sense of place usually reserved for full-length albums. The remixes blend so seamlessly that I didn't even realize they were during my first, casual listen. On every track, Eliza's voice is whispery but not weak, wandering roughly to its soulful fullest on all tracks just before fading into production obscurities. Knox calls themselves an "electro-acoustic project," and indeed it is impossible to tell where the line between the two elements exists. Here's what they had to say about the EP.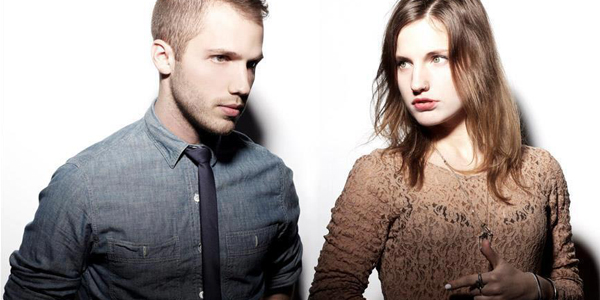 RvD: You only released To Rush, to Roar and Murmur last year, and already Here debuted on Spin last month. What have the last 12 months been like?
K: It has been a whirlwind of a year. We were in the studio for most of those 12 months, writing and recording a lot of new material, pushing ourselves daily to progress and develop a sound. We also played a handful of shows in the Northeast of the U.S., which is always a blast. We can't wait to be back on the road touring.
How was response to To Rush, and how do you expect to change with this new album?
The response to To Rush, Roar and Murmur was very encouraging. We didn't have a clear idea of what our sound was going to be, in many ways we were just experimenting in the studio during the spring/summer of 2011. That those experiments resulted in a small, cohesive-sounding EP -- that was very exciting. It allowed us to identify ourselves and the music that we wanted to make. Our new EP, Here, is a more confident release, with a wider array of aesthetics, including two killer remixes from kuxxan SUUM and John Tejada. There's a little something for everyone.
One of the things that really stood out to me about Here is the remixes -- they don't feel like interruptions or add-ons, but work toward the overall aesthetic and tone. Can you talk about working with John Tejada and kuxxan SUUM?
Well, we unfortunately didn't get to really work much with John Tejada. Our manager/label brought him on board to do the remix. When we heard the draft of the remix we were floored. Tejada just got it. Everything about the remix was so spot on, and what really excited us was that he used so many parts and sounds from the original track. It brought another dimension to the EP, since our music tends to be on the darker, slower side.
Kuxxan SUUM we did work with quite a bit. We know kuxxan SUUM through mutual friends in NYC. We ended up bringing him on to DJ a big New Years Eve party with us last year, and just hit it off. Kuxxan is an animal, if you didn't notice, that remix is in 3/4... but it just feels so natural and funky, he has such an acute sense of rhythm and flow. When we asked him to do the remix, he mentioned wanting to try a three-step feel. We were all for it! We just let him run with it and couldn't be happier with the result.
I think this EP is great work in a genre many artists are doing poorly right now. Who are some artists you think "get" this music and where it's going?
James Blake, Young Magic, Grouper, Grimes, Hildur Guðnadóttir... to name a few. James Blake was a big inspiration to us. He had an immense effect on our production style. His music seems so free and uninhibited, we really tried to embrace that while recording this EP and throw the rules to the wind. Also, we did most of the recording and writing in the winter, underground in a basement -- those dark months definitely translated into the more shadowy tones of the EP.
When do you expect to release a full-length?
We have been entertaining the idea of a full-length, but it's too soon to tell at this point. There's something so great about writing an EP. A lot of albums can be very inaccessible. The industry seems to still be very centered around the idea of the album, but not a lot of artists. The EP allows you to focus on a particular sound, mood or theme and just explore that on a smaller scale. Would you rather listen to an amazing fluid five-song EP or a disjointed 14-song album that has five good tracks you like?
Here is available now on iTunes and Spotify via Last Night On Earth.
CORRECTION: This post initially stated the album Here comes out on December 17, but the album actually came out on December 3rd.