There's just so little life in horror cinema these days. The blood spurts long but lamely, beheadings ever-thoughtless, every new torture porn flick another cold cut from a half-dead genre that's limped oh-so-far since it first thumped out of Dr. Caligari's closet. One of our staff members at Donnybrook reviewed the recent re-make of cult classic Evil Dead and noted there was actually laughter in the theater, and at what I suspect was meant to be truly terrifying gore. I really think today most people go for the boobs.
On May 2nd, however, a new bastion will be established in the fight for fright: cloaked in white, brooding in the mountains, and full of everything that's not today's craven horror monstrosities: The Stanley Film Festival, your new Colorado home for independent horror cinema.
As you might suspect, the name of the festival is also its location: The Stanley Hotel, and a more fitting location doesn't exist. The 155-room complex has been a landmark of Estes Park since opening in 1909, but specifically a landmark of horror culture as the hotel that inspired Stephen King's sinister Overlook Hotel in The Shining. Also, word has it the place is haunted (of course).
Over the festival's four-day stretch, every corner of horror will be investigated with titles from all over the world, panels, student competitions, awards, and Q&As and appearances from filmmakers like Eli Roth and James DeMonaco. If pageantry doesn't do it for you, take some time to go see some screenings anyway. First, because film festivals are an excuse to let out your inner movie nerd and drink in the middle of the afternoon. But second, because independent horror can be some of the most interesting, engaging, and fun film to watch. Horror by its nature is trying to catch you off-guard: surprise you, bend your mind, mess with your boundaries, and when the multi-million dollar budgets are removed, filmmakers automatically have to get creative to make that happen. The result, more often than not, is something like a good Manhattan: dark, definitely powerful, but with just a little bit of cherry sweetness at the bottom.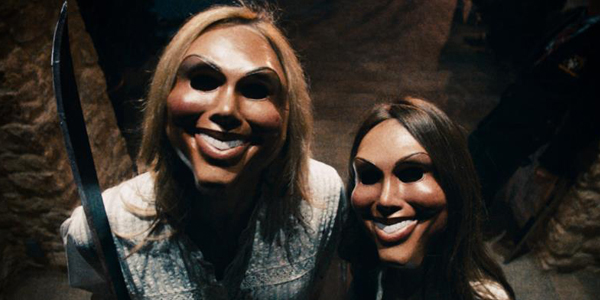 If you have the time, take a trip up to Estes next weekend. If you don't have time, make some time and then go anyway. The Stanley Film festival might be brand new this year, but there's no denying that it's poised to become a frighteningly good fixture of the Colorado film scene.
The Stanley Film Festival runs from May 2-5, at The Stanley Hotel in Estes Park. Visit www.StanleyFilmFest.com for tickets, schedules, and more information.