It's been over a week since Frànçois and the Atlas Mountains released Piano Ombre, and I've taken my time in forming an opinion. You could say I wanted to be sure I loved it as much as I thought. The truth is I love it even more.
This album, the third full-length release from the band, is an accomplishment on every level. From earworm hooks to heartbreaking melodies, rollicking percussion and spot-on production, frontman Frànçois Marry and his band of men combine the best of offbeat pop with singer-songwriter honesty, and make it look easy. It surpasses the band's freshman and sophomore albums by no narrow margin -- which is saying something since they are solid work in their own right, receiving some critical acclaim overseas.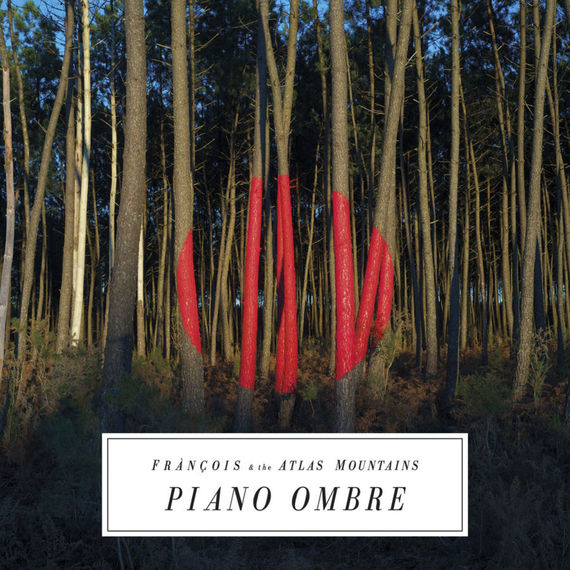 This, however, might be the album that brings that acclaim to America. Piano Ombre blends the best of both of these releases (the preciousness Plaine Inondable [2009]; the rhythmic revelations of E Volo Love [2012]), and takes the handcuffs off. From "Bois" to "Ben Sur", Frànçois and the Atlas Mountains walk the line between foot-tapping danceability and realistic drear like Pilippe Petit, and yet somehow still remember get their hands dirty from time to time (the breakdown on the opening track, for instance.
In contrast with his somewhat reedy performances on past records, here Marry's vocals take on an almost super-human air of ease, rough edges polished and proffered smoothly, soaked with meaning. Another change is a much more prominent use of electronics, which gives a worthwhile dust-off to any traces of oldness in the band's style, and is responsible for much of the ornate subtlety that makes Piano Ombre so good for repeat listening.
Equally impressive is the musicianship on display. Songs like "Bois" feature jammy sections that undulate with an interest few bands can replicate, and prove that Frànçois and the Atlas Mountains have bucked the trend of so many acts today that supplant skill with production. When instruments are featured, they are actually played with fervor and intelligence deserving of interest -- "La vérité" features one of the most expressive guitar parts I've heard in quite a while, and there are more juicy drum tones than time to mention them.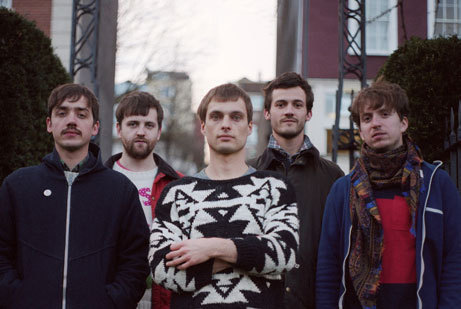 Regardless of the instrument -- electronic, acoustic or voice -- the composition of this album is really wonderful. There is always something interesting to listen to, but never too much, and the band's fantastic understanding of flow and passes from individual songs to the album as a whole, which has an incredibly satisfying emotional arc.
If there's one complaint to be made about Piano Ombre, it's that the latter half never quite recaptures the fire of the first. "Fancy Foresight" might have the best hook of all 10 tracks, but just like the open-sky contemplation that is "Bien sûr" (which is thoroughly beautiful -- even heart-wrenching as it builds), it feels very controlled. Like something was out of a box early on that the band wasn't quite ready for.
This is not, however, not so much a critique as an advisement lest anyone set their sights on every song being as danceable as some of the early cuts. At the core of Piano Ombre is honesty, and an emotiveness that could be called tear-jerking at times (like in the thoroughly, wonderfully blue "La Fille Aux Cheveux De Soie").
But whether you prefer the parts upbeat or beaten down, the overall ride of Piano Ombre is one very much worth taking. It has already become one of my favorites of 2014, and my only real issue is that there are, apparently, no upcoming tour dates for the band in the U.S. And that might Piano Ombre's saddest part of all.