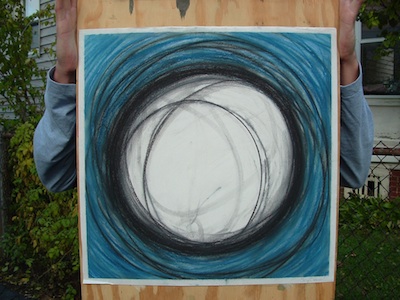 I started PR 20/20 in November 2005 after 21 months of intense planning. It was the most exhilarating and exhausting time of my life.
Fueled by a powerful cocktail of youthful exuberance, adrenaline and caffeine, I spent what seemed like every waking minute outside of my day job (VP at a traditional PR agency) building a dream.
At the tender age of 27, I left the comfort and security of my career to turn my own vision into reality. I had a sound business plan, an investor, a paycheck, healthcare coverage, a few potential accounts and the support of an amazing group of family and friends.
Everything seemed so perfect. Then life happened, and turned my world upside down.
In a 20-month span, two of the most important people in my life tragically passed away, and I quickly realized that our personal and business lives are inextricably bound. For me, nothing has been the same since. Work, sleep, life and the future I thought I knew all changed.
These personal experiences have had a direct and lasting impact on my goals for the agency, the people that I choose to surround myself with, and the decisions that I make every day on where to focus my time and energy.
Fate, Destiny and the Business of Life
Life is full of joy and pain, opportunities and obstacles. This is what we are given. It is our fate. Many people choose lives of fate, dwelling on what they have lost and living within the limitations that they believe control their existence.
But life also gives us choice. It gives us free will to create our destiny.
Everything that we are given, and everything that we create, can be taken away in the blink of an eye. That is what unites us. Our mortality. It is the decisions we make, and the actions we take in the time we are given, that define who we are and what we will be. I've learned that from pain comes perspective, and from sharing comes healing. So, with that, I offer the 12 life lessons of an entrepreneur:
Fate is what we are given. Destiny is what we make. It is up to you which path you choose.
Our business and personal lives are inextricably bound. Finding balance is the key.
We live life in days, weeks, months and years, but we remember it in moments. Seek to create, embrace and cherish them.
Everyone has a story, a unique set of circumstances and experiences that make them who they are. Take the time to listen and understand before you judge.
Loyalty and trust are invaluable traits of friends, employees and co-workers.
Integrity takes a lifetime to build, and a moment to lose.
Following tradition and conventional wisdom is easy and boring. Take risks, be bold and dare to fail.
We all need to be inspired. Discover the people, places, events, books and music that inspire you.
Life is full of noise, interruptions and distractions. It will pass you by if you let it. Take the time to quiet your mind and find your direction and purpose.
Your energy is best invested in positive people whom you trust and respect, and who challenge you to be a better person and professional.
We are all mortal. Money, fame and power mean nothing in the face of death.
Nothing great has ever been achieved without passion.
Finally, one of my favorite quotes of all time is from Steve Jobs at his 2005 Stanford Commencement address. I'll leave you with that:
"Remembering that you are going to die is the best way I know to avoid the trap of thinking you have something to lose."
Note: An edited version of the 12 Life Lessons of an Entrepreneur was featured in chapter 10 of The Marketing Agency Blueprint.
Photo: That's me in 2005, holding up my wife's pastel drawing from college, which become the icon in PR 20/20's logo.
This post is part of a series produced by The Huffington Post in conjunction with our women's conference, "The Third Metric: Redefining Success Beyond Money & Power," which took place in New York on June 6, 2013. To read all of the posts in the series and learn more about the conference, click here. Join the conversation on Twitter #ThirdMetric.