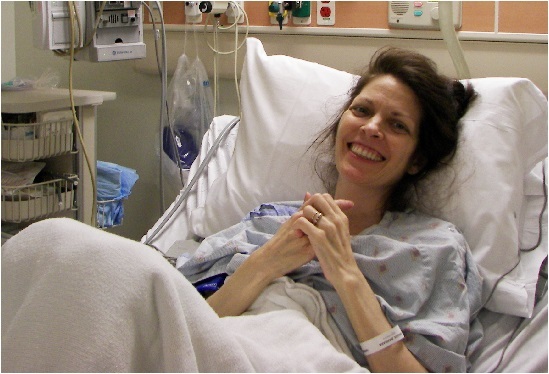 My petition in my wife Briggs's memory on Change.org, the Petition for Briggs for Cancer Immunotherapy for All, has been generously signed by 25 stars of film, media, and tennis. Six professors of oncology have also added their names to the call in the petition.
Five months ago, I was contacted by Change.org's "empowerment specialist." He said the number of celebrities on the petition had jumped out at him. He explained that his role was to help empower petition starters to win. He added that celebrity endorsements can really help a campaign win and that there were so many on the petition. He wanted to see about sharing it with other Change.org users. I remember the day his first email came in because it was the same date that Briggs had been diagnosed, April 3rd. I thought maybe it was symbolic of a new beginning for all other cancer sufferers in her memory.
The end result of the following six weeks was that no emails at all were sent out. Change.org has an overriding policy about targets. They considered mine was attempting too much. The target had been there from the beginning: The Cancer Industry, Cancer Organizations, and governments. The petition is for broad-based, systemic change in cancer research, treatment, and funding. The president/COO of Change.org, Jen Dulski, has notably highlighted Change.org campaigns that "drive systemic change that benefits a much larger group."
Change.org is of course a platform that has brought tremendously positive change. It gives voice to the cultural anthropologist Margaret Mead's "Never believe a few caring people can't change the world. For, indeed, that's all who ever have." I decided to use it in not only setting out to change the face of cancer but with this one aspect of Change.org itself. I initiated a petition to Jen Dulski. It's titled "Petitioning Change.org Itself to Be Open to Change - on my petition to usher in a new era in cancer in my wife Briggs's memory."
I sent out a press release about it to numerous news sources. The next day, I got an email from a Change.org senior campaigner in Washington, DC. We then talked for an hour. She said she felt privileged to have heard more about Briggs's and my story directly. I thought it was a good sign. We had also talked about the lifesaving influence of the petition itself just from people reading it. A woman let me know that she'd been encouraged by Briggs's story and the information about immunotherapy in the petition. She talked with her doctor, but he wanted to continue chemotherapy even though her prognosis was poor. She said she thought of Briggs again and plucked up her courage. She consulted with an oncologist who did integrated care. As luck would have it, he'd just heard of a trial in immunotherapy and she's now close to being in remission.
The senior campaigner did begin trying to help in relation to sending out an email. The end result again after, for example, my verifying every celebrity signature on the petition, was that no emails went out and there was no reevaluation of policy. I've meanwhile received two emails from Change.org asking me to sign petitions targeting President Obama. Jen Dulski has said that he's too inspecific a target, but those emails have gone out to Change.org users, while this is a petition that has the potential to directly influence the immediate and long-term future of cancer. The longer it takes on this end for this change to begin, the more suffering, harm, death, and loss there will be on the other end before cancer is brought under control, as it can be.
I write in the petition to Jen Dulski that those first six weeks left an emotional scar on me. I think you'll be as surprised as I was at what unfolded. This is the link: Petitioning Change.org Itself to Be Open to Change.
_