The debate rages on as to why the iconic glaciers atop the highest freestanding mountain in the world are disappearing. Some say climate change, some say human intervention stripping away at the unique rain forest surrounding its base. The truth of the matter is that the glaciers upon Kilimanjaro's summit are 85% smaller than they were in 1912, what is left is crumbling and melting away, and snowfall levels are falling. Scientific estimates of the time-frame before they go completely range between 15-30 years.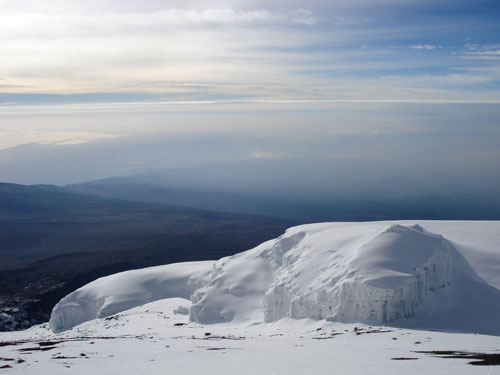 I have been lucky to stand at the top, glaciers around me at sunrise and feel the emotion as you watch the African sun rise over the Serengeti. Clouds below you, the curvature of the Earth visible on the horizon. It is impossible not to stand in awe at what is before you.
Getting to that point is unlike many high altitude climbs and treks. Even taking it really slowly, as you must to gain these altitudes, the whole adventure can take just 6-7 days. (Beware of travel companies offering a 5 day trip up and down, this is dangerously fast for this ascent and the success rate is much lowered).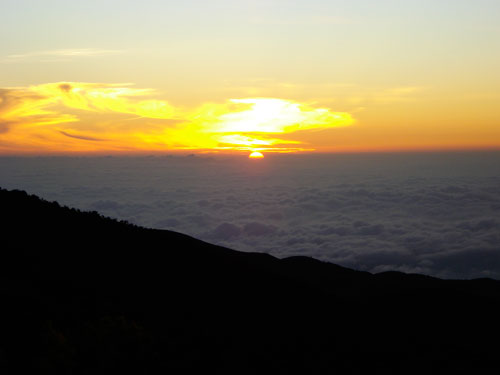 The people of Tanzania are some of the most welcoming and friendly people I have come across. Helpful and positive is in their nature. This comes across 100% in how their guides and porters work. The sights en route are mesmerizing, and much of the nature and wildlife on the mountain is unique to this one spot due to the geographical location and remoteness from similar terrain: rain forests, great trees, colobus monkeys, moonscape rock landscapes and much much more.
You do not need to be a great explorer or an athlete to reach this goal. With a reasonable fitness level with a positive mind you too can stand above Africa. You won't regret it, and do so before the ice has gone. Pictures do not tell the feeling of being there, but if you want to see what I saw and some of what you could see here is a my video slideshow: