Some of the images associated with the intense weather--not just of the billion-dollar disasters--were pulled together in a blog on weather.com: Meteorological Images of 2011.
There is, of course, some innate beauty in the captured images, but the images also generate a sense of awe at the power of the atmosphere and serve as and vivid reminders of the tragedies that will not be forgotten for many, many generations.
That's especially true of the tornado outbreaks that were so devastating--and occurred with frequency--during the spring and summer months of 2011.
The ingredients for the Joplin tornado, the deadliest single tornado in more than 50 years, were captured on this NOAA image: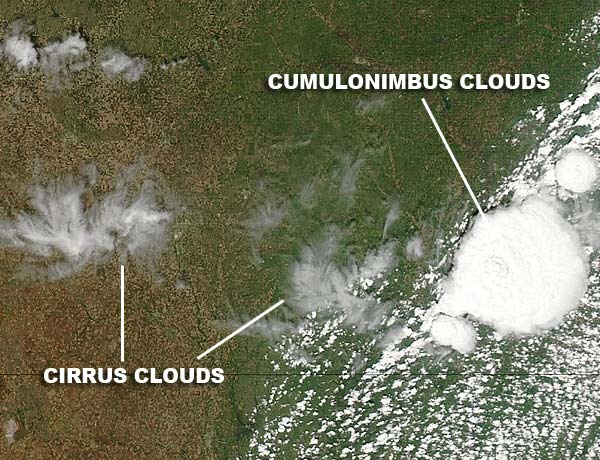 The most impressive snowstorm of the year was the so-called Groundhog Day Blizzard that hit the Midwest, including Chicago, particularly hard. This was not noted in the blog mentioned earlier, but this NOAA image captures the scope of the storm.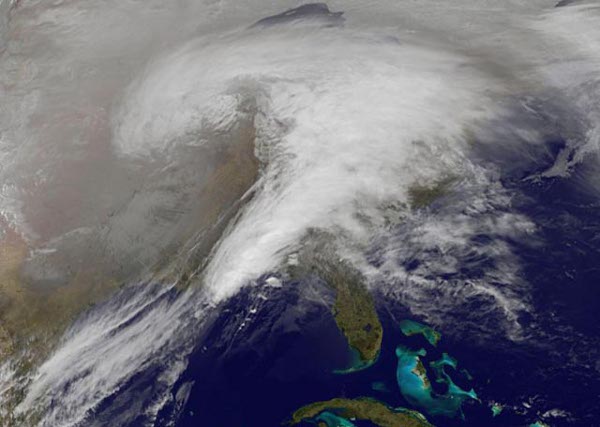 Snow, of course, was a major story during the first part of year, with record-breaking snow falling parts of the Northeast and frequent snow in the Deep South. Snow on the Hawaii volcanoes on January 12, 2011, meant that 49 out of 50 states had snow on the ground, as was indicated on this National Operational Hydrologic Remote Sensing Center snow cover map. Florida was the lone snow-less state.
This is quite a contrast from this January, when many areas have seen much less snow than normal.