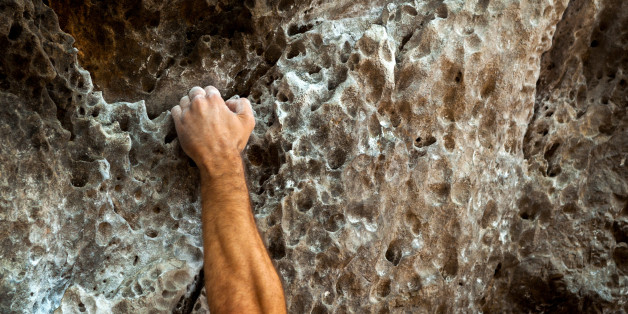 Recently, I've seen the term "resilience" applied to everything from real estate to the economy, sports, current events, business, and more. Resilience is a popular buzzword, but what really is resilience? Most people are able to define it as the ability to bounce back from adversity, but few realize that resilience is made up of a number of different skills and abilities. Self-awareness, creating meaning from life lessons, self-efficacy, having an optimistic thinking style, and building strong relationships are a few foundational ingredients that make up resilience.
The following seven strategies will build your resilience by enhancing goal achievement, optimal performance, mental toughness, and strong leadership:
PHOTO GALLERY
7 Resilience Strategies For Stressful Lives
Resilience is all about developing the staying power you need to handle all that life throws your way. Increasing your resilience will help you cope with stress, improve your ability to solve problems, remain task-focused, and increase your confidence.
Paula Davis-Laack is a lawyer turned stress and resilience expert specializing in stress, work, and lifestyle issues for high-achieving women. Connect with Paula via:
Her website: www.marieelizbethcompany.com
Facebook: www.facebook.com/marieelizabethcompany
Twitter: www.twitter.com/pauladavislaack
References
[1] Wrzesniewski, A. (2003). Finding positive meaning in work. In K.S. Cameron, J.E. Dutton, &
R.E. Quinn (Eds.), Positive Organizational Scholarship (pp. 296-308). San Francisco,
CA: Berrett-Koehler Publishers, Inc.
[2] Harter, J.K., Schmidt, F.L., & Hayes, T.L. (2002). Business-unit-level relationship between
employee satisfaction, employee engagement, and business outcomes: A meta-analysis,
Journal of Applied Psychology, 87, 268-279.
[3] Gable, S.L., Gonzaga, G.C., & Strachman, A. (2006). Will you be there for me when things go
right? Supportive responses to positive event disclosures. Journal of Personality and
Social Psychology, 91(5), 904-917.
Reivich, K., & Shatté, A. (2002). The resilience factor: 7 keys to finding your inner strength
and overcoming life's hurdles. New York: Broadway Books.
Seligman, M.E.P. (2006). Learned optimism: How to change your mind and your life. New York: Random House.
Seligman, M.E.P., Steen, T.A., Park, N., & Peterson, C. (2005). Positive psychology progress:
empirical validation of interventions. American Psychologist, 60(5), 410-421.
For more by Paula Davis-Laack, click here.
For more on success and motivation, click here.