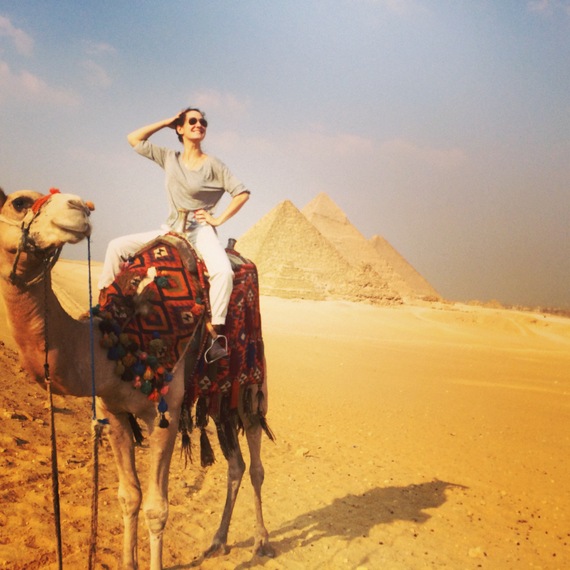 For my recent birthday I gave myself a gift I'd wanted since I was five - no, not a pony, the Pyramids.
I've always been obsessed with Ancient Egypt and although I've traveled the world, never went. partly because it was too financially impossible, partly because I have a phobia of crowds (for more on this phobia and why, see How To Travel Anywhere and Not Get Killed Or Maimed).
So, ironically, I found that during this time of political turmoil, Egypt was the perfect place to go. I present the top ten reasons (and deals!) why you should book your trip to Egypt NOW:
1. The weather. Once again I am under snow-induced house arrest in NYC. In Cairo it is 70 degrees.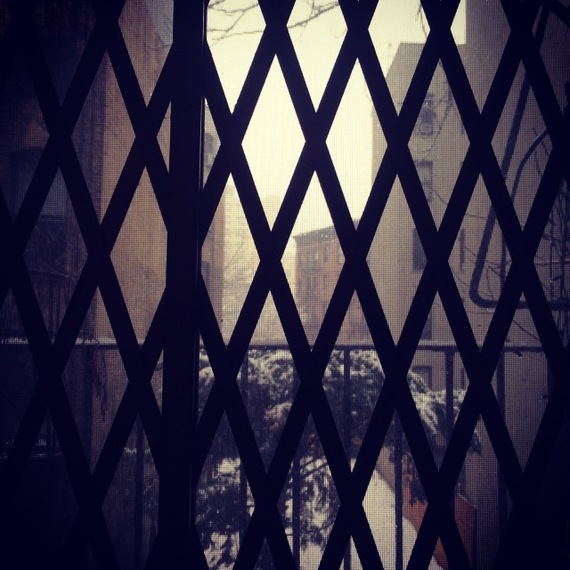 2. You will have the Pyramids all to yourself. Seriously - I walked around the Tomb of Khufu in the Great Pyramid by myself for an hour before I hopped on a camel for a solo tour of the desert. It was like a private, VIP tour.
3. If you book now you can have a Four Seasons holiday at Holiday Inn prices.
For a trip that, three years ago would have cost me $12,000, I spent $2,000 - including airfare by booking my flight on Kayak and the rest through a female owned and operated company based in Cairo, SEEgypt.
I stayed with my friends in Cairo, but rooms at the historic Mena House were going for $115 online (regularly $250) and rooms at the Four Seasons Nile Plaza were down to $170 from $280.
And check out the pool deck of the sweet boat I was on: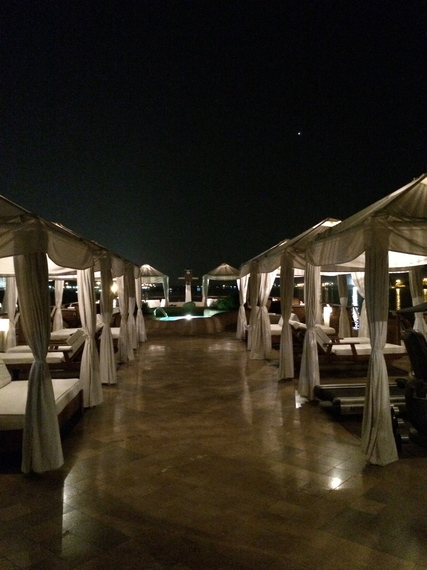 4. You will be treated like Cher. All over Egypt I was stopped repeatedly by locals who told me, "Thank you for coming -- we love you! Please come back!" During a stroll on the Palace Road, I was invited into one of the 800-year-old madrassas (Islamic schools) that normally don't allow non-Muslims to enter -- and was even treated like an honored guest.
Seriously, no one's ever been this psyched to see me: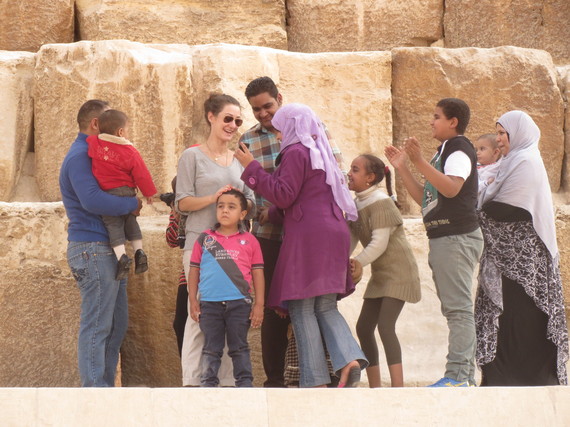 5. No lines. Anywhere. Luxor, Karnak, Dendera, Edfu and Kom Ombo -- were, for all intents and purposes, empty. In the Valley of the Kings and Queens -- 300 miles south of Cairo -- I walked around Hatshepsut's tomb and those of several kings unimpeded by crowds.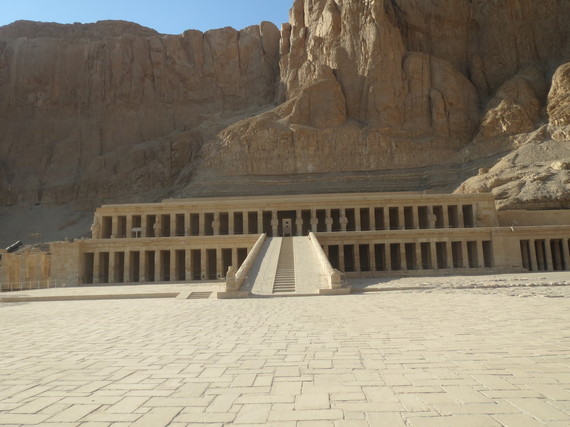 There's five more awesome reasons (with photographs) why you should book your ticket to Cairo, asap - for the full list click HERE.... and enjoy. Let me know how the trip goes!
PS: Yes, there are protests and reports of violence - BUT. Any cab driver/driver knows where they are and how to avoid them AND the violence is not directed at tourists - whom both sides want to return to their country so they can have a decent economy again.