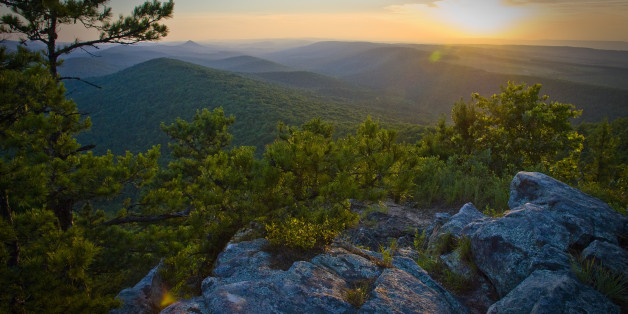 Years ago, I found the strangeness emanating from a youngish woman seated across an airplane aisle captivating. Then it came to me. Everything about her cried "new." So new, in fact, that from haircut and makeup to jewelry and clothes, shoes, wrap, fancy carry-on bag, even the magazine that engrossed her looked oddly bereft without price tags attached.
Had some calamity befallen her? Maybe she'd lost absolutely everything and this was a new start. Did the oversized engagement ring come with a controlling lover intent on making her over? Or had she come upon a small fortune and blown it all?
I found myself pitying her. A ton of money clearly had changed hands. But how could the comfort be anything but cold when absolutely nothing in her immediate sphere had even a hint of a real person inhabiting the glitz?
She comes to mind in this festive season as I think of all the gifting going on around me. I find myself looking for the warmth we reflexively claim as the world celebrates.
Where do I find it? In the cedar waxwings that are returning to fill their tiny bellies with berries that spent all summer getting to red. On the shortest day of the year, the sun powered our LED "faerie lights" (a year-round delight celebrating the town's SunMine). Another room we've almost finished in our energy-focused home restoration. An impromptu call from a friend that lands me in the thrall of gifted musicians mixing merriment with solemnity. A call to another who's been seriously ill which cheers us both up and on. And the gift we gave to our brothers and their wives made the season bright, too: A goat that Heifer International placed with an African family, a warm reminder also of my long-departed and much loved Uncle Gordon who introduced us to Heifer way back when.
I am also warmed by certificates I've saved from bygone years when the gifts we received protected threatened lands, returned bison to their native habitats, helped save frogs from extinction, revolutionized a far away village with clean water, supported peacemakers and artists and took into account the needs of all sentient beings.
And what could be warmer than our family tradition of sharing the incomparable Elizabeth Marshall Thomas' classic Certain Poor Shepherds?
Or unpacking the nativity scene that the little girl that I was made for her mother? Those figurines tug me into the present, a world where many another frightened, unmarried refugee girl would welcome a boyfriend finding her safe shelter -- however humble -- in which to give birth, both of them sharing every parent's hope that their newborn will bring light to a dark world.
The only thing "new" in this personal litany is to see it illumined by the emotionally hollow, worldly "new" that I witnessed on a long ago airplane ride. What is not new is how deeply satisfying I find my own treasures. All these and the beginning of a new year full of opportunities to live into James Carse's "...vision of life as play and possibility."
Let it be so.