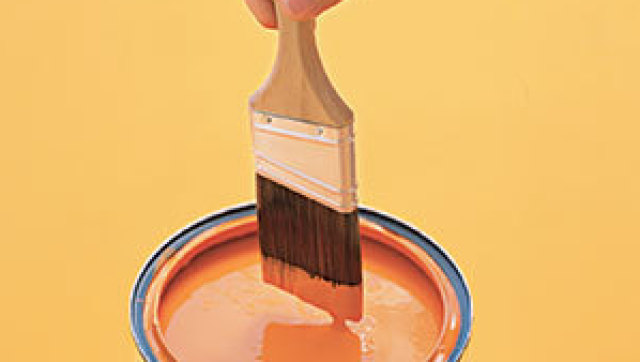 Barbara Chandler Allen is known for being called a "place maker." She has a knack for changing places, she said during our interview, by bringing in art, music, or sometimes even plants.
Allen is not an interior designer or architect, but sees the possibilities in spaces and enjoys making these changes so people feel differently in them and work differently. She is one of two founders of Fresh Artists, a nonprofit organization with a mission to promote access for all children to the transformative self-expression of art making and philanthropy.
How did Fresh Artists come to be?
My son, Roger and I, started Fresh Artists in 2008 because we saw something broken. As designers, we had been invited to decorate the new School District headquarters building at 440 North Broad in 2005. I'm sure you've been there.
A previous superintendent named Paul Vallas bought the old Inquirer printing plant because his employees were all over the city in many different buildings. He refurbished it into an office building and then brought Roger and me in to "bring the face of the children into the building," so everyone would know whom they were working to serve. Roger had the foresight to suggest we use enormous digital enlargements of children's art instead of the actual originals. The building was huge, over 850,000 square-feet, and tiny works of art would have looked insignificant and out of scale.
After working on the project for several months, we began to watch art education budgets being slashed, due to the fiscal crisis this district was experiencing, as with many districts across the country. One day, over lunch, Roger noted that a day didn't go by that someone asked to purchase one of these large-format photographs of a child's artwork -- that they seemed to be very popular, attracting a great deal of interest. We had been dismissing inquiries for months, saying "They're not for sale. We're only decorating the building with them." Roger observed, "Everyone wants to own these blow ups and the school district needs money to buy art supplies to keep art making alive in their schools. What if we put these two ideas together: The supply of children's artwork and the apparent demand for people who love it and want to help the city schools."
So, we started a nonprofit called Fresh Artists. We invited children to donate the use of a digital image of a selected work of art they made and asked them to do this for the purpose of helping other kids -- to be a philanthropist through their art. We invite businesses to make a donation to Fresh Artists, then give that business a "thank-you" gift of a large digital photograph of any child's artwork in our collection to display on the walls of their business. The corporate donations fund the delivery of art supplies and innovative art programs in our public schools suffering with big cutbacks in art budgets.
How was it decided that you would use enlarged pieces of youth artwork?
Roger had worked in a digital print shop and understood the medium and its powerful, positive affect on people. He had a good sense of scale and knew that a high-resolution digital photograph could produce a stunning print. We were excited about having the young artists see their work blown up so large, changing the building from a cold, gray office building into a lively, hospitable place to work because of these bold, vibrant pictures.
What about the material? How did you get such large pieces of art printed?
I'm pretty good at getting the right people together around solving a problem. I went to a friend at Service Point USA, a local large-format printer in Philadelphia that specialized in large architectural drawings and renderings, not children art. The man who ran Service Point was generous and had kids in the Philly school system. He was sympathetic about the problems in Philadelphia public schools and was concerned about the tremendous funding cutbacks.
He donated all of the large format reproductions that you see in this huge building, out of the goodness of his heart. We had a wacky, innovative idea to help art teachers struggling with no art supplies and a person who would help us. Now we were up and running. Incidentally, Service Point is still doing all our work, but we no longer ask them to donate all their services.
Where did you find the first collection of children's art?
The woman who's in charge of all the District's art teachers, named Tessie Varthas, helped us. It was July and we had only two months to complete the first phase of the building decoration. We didn't know where we would find children's art in the middle of the summer. Tessie told us that the annual district's art show was still up on the fifth floor of City Hall. Tessie said, "We put the show up back in April and if you take a flashlight and a step ladder you can go up there and collect whatever you want for your project."
So, the next day, we went up to the fifth floor, dark as can be, with hundreds of pieces of terrific children's art hung about six-feet high, up and down the wide corridors. We sure needed the flashlight to see this gorgeous artwork. And the stepladder to get it down. At the end of the day, we found a collection of probably 200 pieces of knock-your-socks-off K through 12 children's art. We had a photographer friend take extremely high-resolution photographs of each piece, and the original art was returned to the art teachers for delivery back to the kids.
Read the rest of my interview with Barbara at at Generocity.org.