 During the 'Current Trends at SXSW Interactive' session one thing became clear: #sxswi was light on everything but networking in 2013. As I overheard one Wall Street Journal reporter comment on our flight from Austin, "I felt like I did way too much partying and not enough work." Could the sentiment apply for this year's organizers? Perhaps.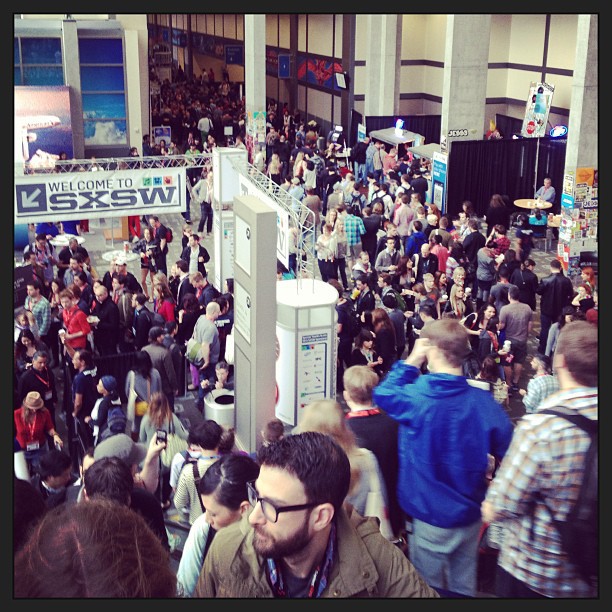 Amid the happy hours, VIP events and star-watching, there was an underlying sense that the Festival shed little light on innovation within the digital space. USA Today's Jon Swartz wrote: "Once a haven for geek chic, the 5-day intersection of technology, music and film is taking on aspects of larger, more mainstream tech conferences like the Consumer Electronics Show and Mobile World Congress."
I couldn't agree more and here's why.
The Current Trends panel was moderated by Forbes' Meghan Casserly and included Spredfast's Director of Social and Shawn O'Keefe, SXSW Interactive Festival Producer. As trends for the 2013 edition they noted:
3-D Printing
Women in Technology
Emphasis on Valuing Employees
It's hard to believe that MakerBot's 3-D printing technology, which was introduced in 2009, is a leading trend for 2013. Aside from the introduction of its Digitizer product, there isn't much new about this sector. The implications of bringing objects from within the digital realm into the physical/human realm -- where imagined graphics become tactile objects -- is at most fascinating but not the least bit new. Although MakerBot will be enabling consumers to create objects for themselves and potentially bypass store merchandise for their own wares in the future, we're not there just yet.
O'Keefe noted that nearly 50 percent of #sxswi attendees were females and that this represented a strong showing further indicating that the gap between women and men in technology had been narrowed. While it's certainly plausible that this represents strong proactive strides by women to be a part of #sxswi, it says little about the ranks of women in business and technology on a merit basis. Something tells me Sheryl Sandberg would agree.
Meghan Casserly introduced the notion that there appeared to be "job fairs" available for attendees to find out about careers in technology that don't involve being the boss. What a novel concept that we should wake up and realize that some of us will actually have to do the work instead of just coming up with the ideas? However, when looking at the Millennial (my) generation for example, the "troubling job market... has created a new breed of Millennial entrepreneurs, with 48 percent of Millennials saying that owning their own business is a top life goal" according to Edelman's 8095® 2.0 study of Millennials. When Tina Roth Eisenberg (@swissmiss) took the stage to present about her home grown brand of creativity and innovation she (virtually) shared the stage with her employees and explained how each was handpicked to contribute their energy and creative resolve, which are inextricable traits of entrepreneurial minds and underlies the concept of valuing the employee for the contributions rather than hiring them to simply fill a chair.
It must be said that there were panels that made attendees talk such as SpaceX's Elon Musk discussing the implications of lithium batteries to big business including aeronautics (NASA) and automotive (Tesla). Others included technology and its implications on fashion. Artefact's Jennifer Darmour demonstrated how she created a zip jacket with a zipper that controlled her mic volume. This "smart fashion" is a reality in branding studios and design desks today although they haven't made their way to consumers outside of Fitbits, Fuel and other early iterations. Once the marriage of materials, design and function fuse together I hope to don some #wearables that monitor my heart rate as I lay in bed in my third stage of life (70's).
Nevertheless, these speakers and their topics as a collective did not amount to trends so much as a pockets of developing innovation. Similarly, this year's #sxswi was less a preview of what's to come and more of a fresher course.
Did you attend SXSWi? What was your impression?