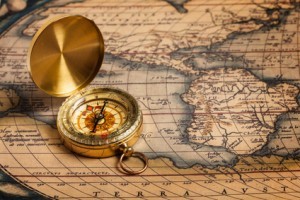 Some people say we are what we eat, while others argue we are what we think.
Ralph Waldo Emerson, for one, said we are what we think about all day long, and it begs the question: What's that mischievous mind of yours up to?
Do you have a war raging in your head or is your mind full of anxious thoughts? Or perhaps you're simply burdened with too many thoughts, making your mind feel as crowded as a hoarder's house.
If we are what we think about all day long, it makes sense to monitor our mind. No, not in a Big Brother sense, but rather in a gentle way, coaxing ourselves into a positive frame of mind.
The other day I made a strong case for positive thinking to my son and in the process convinced myself of its merit. I said every time we run negative we take three steps backwards. But every time we think of positive ways to solve a problem, we take five steps forward.
Now, when I think of it, I keep tabs on my thoughts by asking myself this frank questions: Which direction do you want to go?