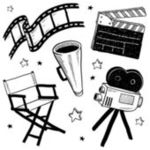 "Lauren Bacall's confident, smoldering expression -- the down-turned face and up-turned eyes -- earned her the nickname The Look," CNN reported.
When I heard of Bacall's death, I imagined The Look with her sultry glance and husky voice.
Bacall was Humphrey Bogart's match -- unflappable and daring. The two starred in several films together, including "The Big Sleep." They were married in 1945.
We women admire Bacall's taste in debonair. She, after all, was married to Bogie, the most irresistible man on the screen at the time.
"He (Bogart) was an extraordinary, extraordinary man," Bacall told CNN's Larry King in 2005. "I mean, I've been extremely lucky. God, I have no complaints at all."
We also admire Bacall, a two time Tony Award winner, for her no-nonsense sensibility.
As Dick Cavett, a former T.V. talk show host, put it: "Lauren Bacall was what a lot of young women would like to be. Someone who can't be pushed around. Someone who could tell you where to head in. Someone with a colorful, vile vocabulary if she needed to fall back on it."
Bacall wasn't always a bawdy sailor. She was born Betty Joan Perske, but the American film director, Howard Hawks, gave her the name, Lauren. Her last name came from her mother's maiden name Bacal. She just added an l.
We'll miss Bacall, who lived to be 89, but we haven't really lost her.
The sensual Bacall, in "To Have and Have Not," will be immortal for the way she delivered the line: "You know how to whistle, don't you, Steve? You just put your lips together and blow." She said it with ... The Look.

To learn more about our 1 minute blog, watch our video at www.gratitudereport.com.