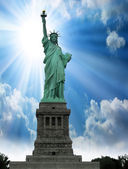 Gilberto Francisco Ramos Juarez will never have a chance to help his mother.
The 15-year old Guatemalan boy died while trying to illegally cross into the United States. He was traveling alone, and his body was discovered just inside Texas. He likely died from exposure to the extreme heat of South Texas.
Juarez left home with a mission: To help his mother buy medicine.
He has become a symbol of the perils facing children who long to be U.S. citizens. They are coming in record numbers to escape poverty and violence in Central America.
While U.S. officials grapple with the ethics and logistics of the crisis, we can only hope more children won't meet with Juarez's fate.
While we live in an imperfect country, we have resources to help the sick, and we have peace outside our door.
For those of us who are U.S. citizens by birth, we should appreciate our good fortune. None of us has ever had to leave this country at age 15 to help our mother buy medicine.