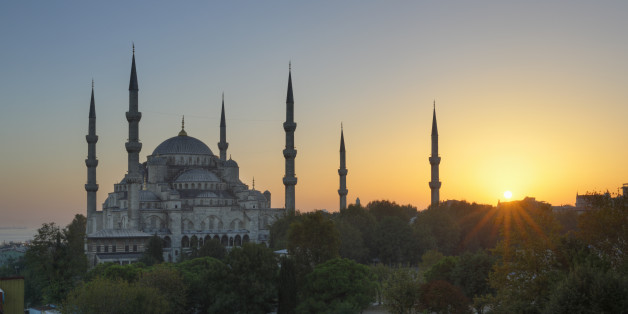 Many travelers are taking a look at their 2014 calendars to determine what new places they want to visit in the coming year. Travelers today want to do, see, and interact more than ever before as international travel continues to grow, and we're looking to the future to those countries that will take center stage in the minds and hearts of travelers in 2014. These are based on economic changes, health of the country's tourism industry, historically popular attractions, and emerging hot spots. Here are some reasons to consider these top international destinations next year.
1. Turkey. Travel enthusiasts will continue to flock to Turkey in line with the strong trend we have witnessed over the past six months. Turkey is the crossroads of Europe and Asia, finding its roots in Greek, Roman, and early Christian history. This combination of influences mingles in everything you see -- including its rich history, archaeological sites, and ancient architecture. In addition, Turkey is in tune with modern tastes, from world-class restaurants, glamorous shopping and nightlife that's the envy of many a European capital. Travelers recognize the immense cultural and historical value of this destination, and Turkey will make many travelers' short lists in 2014.
2. Greece. Greece is poised to bounce back in popularity in 2014. Although it suffered from economic problems over the past few years, they never impacted the safety of travelers to the country or the beauty of its magnificent landscapes and seascapes. It appears that travelers are taking note, and are now ready to return to this beautiful country. Andreas Andreadis, the head of Greece's SETE tourism body, predicts it will be the country's most popular year for tourism ever, taking in 18 million arrivals in 2014. The Greek islands have remained one of the most romantic vacation spots in the world, sitting among the most amazingly gorgeous azure sea, with iconic sheer cliffs and whitewashed houses. And of course, Athens is still a hub of history and culture, the birthplace of Western civilization. It's these factors and more that have always made Greece a desirable destination, and if the country sees the tourism boost that it's predicting, its hard times might come to an end more quickly. It doesn't hurt that Greeks are very happy to lure travelers back with good deals. From a tour operator's perspective, we haven't seen prices like this for a long time, and travelers will surely take advantage.
3. Kenya. Gazelles grazing, elephants strolling with their calves, lions leading their prides in a hunt - these images and more are why travelers always want to travel to Kenya. In fact, Kenya makes my top destinations to visit list almost every year. One of the best parts of visiting Kenya is that you can see wildlife in its natural habitat and still have access to modern day conveniences. You can experience an incredible amount of comfort and even luxury in places where you would swear that no human touch has ever been felt. After a day out in the bush, where you've seen once-in-a-lifetime sights, you'll end the day at a beautiful safari lodge with all of the trappings of civilization. Kenya is a truly remarkable destination that represents a siren call to individuals, couples, families, and just about anyone who loves wildlife.
4. South Africa. South Africa remains fresh in travelers' minds with the tragic passing of Nelson Mandela, but it's always been attractive to travelers for its colorful culture, experiences, and people. Cape Town is considered one of the hottest cities in the world for nightlife and shopping. It's a modern, bustling city boasting gorgeous scenery as well as fabulous restaurants, hotels, and beaches. But no trip to Africa would be complete without at least one safari game drive. Travelers to South Africa get to experience both. If you're trying to decide between Kenya and South Africa, a trip to Kenya focuses mainly on seeing the continent's magnificent wildlife, while a journey to South Africa gives you an opportunity to experience a mix of metropolitan energy and the rugged outdoors. Both are true bucket list destinations, capturing the attention and imagination of people all over the world.
5. Cuba. Cuba will continue to grow in popularity as we make our way through the New Year. Friendly Planet Travel, for one, is in its third year of offering travel to Cuba, and there has been no decrease in demand thus far. From more than 2,000 travelers in 2013, we see this trajectory only going up in 2014. Word of mouth from our travelers is spreading. Traveling to Cuba is for those who love to meet, interact with, and engage in meaningful educational exchanges with Cubans to see where they live, how they work, and how they play. People to People programs offer a true opportunity to get up close and personal with the fascinating people of Cuba. Plus, because Cuba has been so isolated from us for so long, many travelers are itching to discover how engaging, artistic, talented, and friendly the Cuban people are. There is music and art everywhere, and the colonial architecture, though definitely in dire need of attention, is beautiful.
6. Peru. Travelers have traditionally visited Peru to see landmarks like Machu Picchu, the most familiar icon of the Incan people. But now people have new reason to visit Peru, as it's becoming one of the foodie capitals of South America. The World Travel Awards recognized Peru for culinary tourism in 2012 and 2013. Restaurants in Peru are winning countless awards for their innovative culinary creations, using locally grown ingredients unique to South America. It's a really fascinating country and very organized for tourism. There's a wide range of fantastic accommodations for tourists, and the people are incredibly friendly and helpful. We see even more travelers taking advantage of these aspects and more by visiting Peru in 2014.
7. Japan. Japan's high prices have usually made it challenging for many travelers to visit the country. But with the slight weakening of the Yen, visiting Japan at a moderate price is within reach. Japan's culture is very different from ours. Tokyo is one of the only places I've ever been where you can find a picturesque meditation scene in the middle of one of the most crowded cities on the planet. There's a unique juxtaposition of frenzy and solitude that you find as you explore Japan. Magnificent poetry, touching, delicate art, and more are in store for travelers who visit Japan in 2014.
Those are our seven hot destinations of 2014. Where are you planning to travel this year? Let us know in a comment below.
Read more of Peggy's insight on the travel industry on blog.FriendlyPlanet.com.