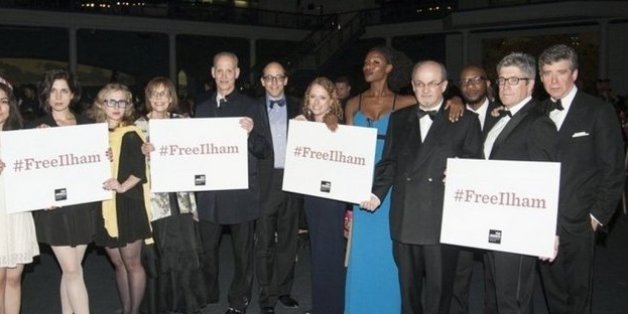 On Monday, May 5, New York City's "Literati" gathered at the 2014 PEN American Center Literary Gala to honor Salman Rushdie, Twitter CEO Dick Costolo and, most importantly, Chinese Uyghur writer Ilham Tohti, who is currently in prison for his peaceful advocacy of minority rights in China. As his daughter Jewher Ilham accepted the award on his behalf, she had one last request from the luminaries in the room, who included James Salter, Jennifer Egan, John Waters and even members of Pussy Riot: support the campaign for her father's release online with the hashtag #FreeIlham.
PHOTO GALLERY
#FreeIlham: Writers Campaign to Release Ilham Tohti
Please join us in spreading Tohti's name and story, knowing that with more awareness of his case comes greater safety for Tohti and his family, and better chances of release. Tweet this.