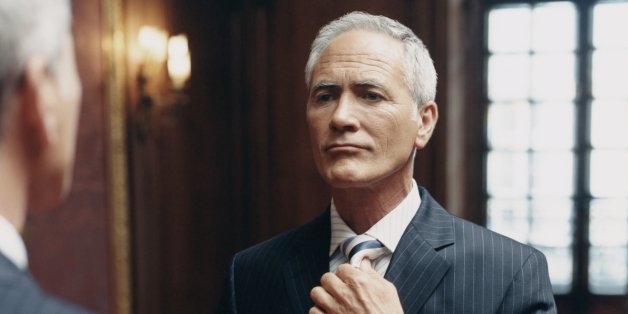 We're living in a transparent world today. Everything your write or share online is public and you cannot hide. Anything you say outside (or in) the privacy of your home can be recorded. Anything you do can be video taped and posted on YouTube.
But somehow executives can forget this--and more now than ever before the CEO is indistinguishable from the brand of the company. If the recent uproar over the Clippers' Donald Sterling, Mozilla's Brendan Eich and RadiumOne's Gurbaksh Chahal has taught us anything (besides that it doesn't pay to be hateful or beat up your girlfriend), it's that, in this age of social media, the world sees the CEO as a key element of the brand, with the associated advantage and liability.
In a recent article about Target's dismissal of it's CEO, Gregg Steinhafel, writer George Bradt wrote that "any of you doubting the importance of your brand in this age of complete transparency should take a look at what's going on at Target... Steinhafel has not done the job he needed to do as brand steward." Unlike the CEOs I previously mentioned, Steinhafel's personal beliefs or actions didn't cause a scandal--but his point that the CEO is the "brand steward" resonates across every industry. Starbucks' Howard Schultz and Zappos' Tony Hsieh pioneered this to the positive as social media first emerged.
Companies need to differentiate themselves from their competitors and establish their brand as representing something special. In tech, where innovation and brainpower are the driving currency, companies and their CEOs work hard to establish themselves as thought leaders on the industry they are serving. This means that the CEO has become hyper-visible; he tweets, goes on TV, writes blogs, posts on Facebook and speaks at events. While that is certainly by design, hyper-visibility curries a public fascination with all aspects of their lives -- just look at celebrities. And with this "age of complete transparency" being what it is, anything, whether a recorded off-color remark or a campaign donation, can be shared and seen by millions in a matter of hours.
So what does that mean for your company's CEO? Even though the argument rages on about whether it's right that her private life should have any effect on her qualifications in business, it is abundantly clear that it does make a difference to the brand. The new CEO may have a successful business history and a visionary mind, but if customers mistrust her, they will be less likely to use the products, or do business with the company -- and sales will fall.
But in contrast to the CEOs whose actions and exposure hurt the company, some CEOs are harnessing the power of their pulpit to be a force for good, and strengthen the brand of their company at the same time. In the midst of the social unrest in San Francisco, brought about by tech boom and subsequent rapid increase in rent (and evictions), Marc Benioff has been leading San Francisco tech companies to donate $10 million to SF Gives and help fight poverty in the city by the Bay--and in doing so he has reminded the world of the strong role philanthropy plays in Salesforce's culture and brand.
So good or bad, whether we think it's fair or not, our new world of 24/7 transparency and social media has thrust CEOs into the public eye and made them an integral part of their company's brand. Their actions, their political beliefs, and if they are even slightly careless, their behaviors in their private lives, have consequences for their business. Something every brand manager, and CEO, must remember.