I finally had enough of the words thin and skinny and extra slim when it comes to fit or size. We are sabotaging our own daughters and their self -esteem. So I did something I have NEVER done before and I started a petition online. Below is the text of the petition calling on all of the nation's top clothing retailers for girls and women to sign a pledge of responsibility when it comes to how they advertise and sell clothes. I hope you will consider signing and sharing the petition.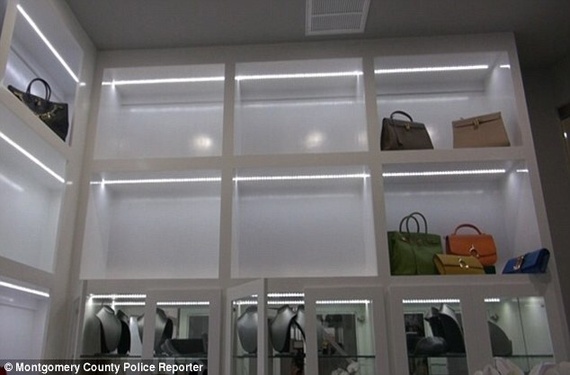 When my 9-year-old girl goes to Old Navy and the only jeans available in-store are slim, skinny or super skinny, there's a problem. When J Crew launches a new size triple-zero -- as in extra, extra, extra small -- there's a problem. Recognizing young girls are especially vulnerable, recognizing that some seven million American women have some sort of eating disorder, something needs to be done. I'm just a concerned dad and maybe this would only be symbolic. But this petition would ask Old Navy, J Crew and the nation's other top retailers for girls and women's clothes to take a Pledge of Responsibility In Clothing Sizing. This pledge would ask these retailers to commit to carrying a cross section of sizes for girls and women of ALL sizes in their stores, and not just online or in a catalog. This pledge would ask these retailers to feature a cross section of girls and women of all sizes in their advertisements and not just to focus on the smallest of sizes. This pledge would ask these retailers to never Photoshop the girls and women in their advertisements. It's pretty simple: offer real sizes for real girls and women of all sizes. When my daughter stares in the dressing room mirror and looks at her reflection and says she feels F-A-T, just whispering the letters because she doesn't event want to speak the word, then there's a problem. Our daughters are too important to sit by and do nothing.
This is not about skinny versus average. This is about the prism by which many clothing companies look at fashion and how they market it to young girls and women. This is not about bashing certain companies. I love Old Navy and wear a lot of their clothes. This is about sending a message to the clothing industry that we need to change how we're doing things. Find me on Facebook at Dadmissions.