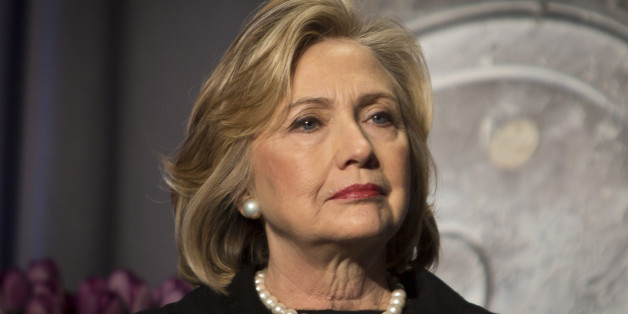 As we approach 2015 Hillary Rodham Clinton's thought process on declaring a run for president appears to include the words "what's the rush?" It is an approach apparently frustrating many in the Republican Party and the media who both can't wait to attack if and when she does announce. But to those of us who support her it just makes sense to allow her all the time she needs.
As someone who supports Hillary I will continue to work to build the Ready for Hillary PAC and urge my friends to sign on and make a small contribution to continue to build the movement. This will give Hillary the final nudge needed so she knows that when she is ready to declare her candidacy, which I believe she will do, she will have the support she needs to win.
The reality for Hillary Rodham Clinton is there is no rush to announce and the benefits of not jumping in too early are many. We know whether she is an announced candidate or not, the attacks are ongoing. Every serious Republican candidate and even many who could be considered "jokes" are falling all over themselves to find a way to stop her. The front page of the Sunday New York Times had a column "G.O.P Hopefuls Honing Attacks Against Clinton." New Jersey Governor Chris Christie, who many consider a buffoon, made the mistake of quoting Barack Obama's 2008 debate line, "You're likable enough, Hillary." He seems to forget that helped lead to Hillary's win in the New Hampshire primary. Now maybe he is worried about a recent Quinnipiac poll showing Hillary beating him by 11 percent in New Jersey with a majority of those in the state saying he shouldn't even run.
Then there is Rick Perry, the Texas governor who some have said was "the answer to those who thought George W. Bush too cerebral." He is attacking Hillary's recent book sales and suggesting she has a hard time attracting an audience and filling a room. Tell that to the thousands across the nation who stood on long lines at her book signings and to get in to hear her speak. If that is what he sees as a real attack we could be lucky to see him be the Republican candidate. Then there is Ted Cruz (R-TX), the latest incarnation of Joe McCarthy, mocking the "wealthy" Mrs. Clinton as being out of touch with working-class voters. He seems to forget she actually beat Barack Obama in primaries with overwhelming working-class voters in Texas, Ohio and West Virginia. Guess he is just trying to find something to say after reading the polls that have her beating him by huge majorities across the nation.
The reality is that Hillary will be the target of vicious attacks from all sides. She will be called too conservative by the liberals and too liberal by the conservatives and those attacks will come from her own party. The right-wing conspiracy that Hillary once spoke of will be out in force and she will face a press corps that likes to take people who are popular and tear them down. The press will go to great lengths reporting on every attack against her and even making up some of their own.
What Hillary has going for her is that none of this is new. What frustrates many is that she has faced this over her entire career and today she is stronger than ever.
By not declaring her candidacy just yet, Hillary allows herself the time to stay out of some of the parochial fights and not have to immediately declare positions on every issue. People know where Hillary stands on the crucial issues because of her lifetime in public service. She has a well delineated record.
As we move into 2015 and have a Republican-controlled Congress, with a host of Republican senators just waiting to jump into the Republican fight for the nomination, Hillary gets the benefit of waiting to see how they each handle the issues. She can watch how they build their campaigns before she announces. From the point of view of supporters like me that just seems to be smart politics.
Hillary Rodham Clinton, when and if she announces, will go into the Democratic primaries with the largest headwind of any candidate in history. She will have an army of people Ready for Hillary just waiting to jump on her bandwagon and help her fight for the nomination and then win the presidency. Those of us who believe it is time for a woman of Hillary's intelligence and experience to be president of these great United States have waited a long time and a few more months won't matter to us. Hillary, take all the time you need but know when you are ready so are we.