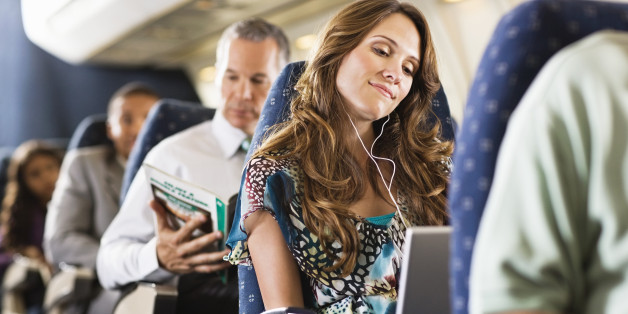 My Abundance topic for this week is transportation, and specifically the vast improvements we've made in safety for cars and planes.
The following chart shows automobile and airline fatalities over time.
We begin in 1923, when the automotive industry was only about 20 years old. Look at the reduction in fatalities over time, spurred on by better design, automation and improved materials.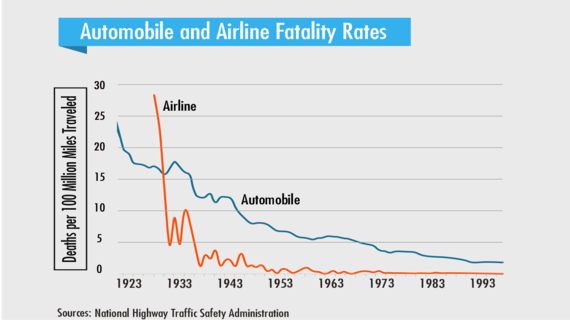 You'll also see that we have a massive reduction in airline fatalities as our sensing technology has improved.
Now, flying on an airplane is basically the safest mode of transportation ever created (per person per kilometer).
If you have a fear of flying, don't. The data are very clear: If you have to travel someplace, the safest way is by airplane. The increase in sensors, materials science and design capabilities are giving us a world where we are safer.
In this world of abundance, we'll have an abundance of health, happiness and safety.
Here's an accompanying video for this Evidence of Abundance:
Please send your friends and family to AbundanceHub.com to sign up for these blogs -- this is all about surrounding yourself with abundance-minded thinkers. And if you want my personal coaching on these topics, consider joining my Abundance 360 membership program for entrepreneurs.