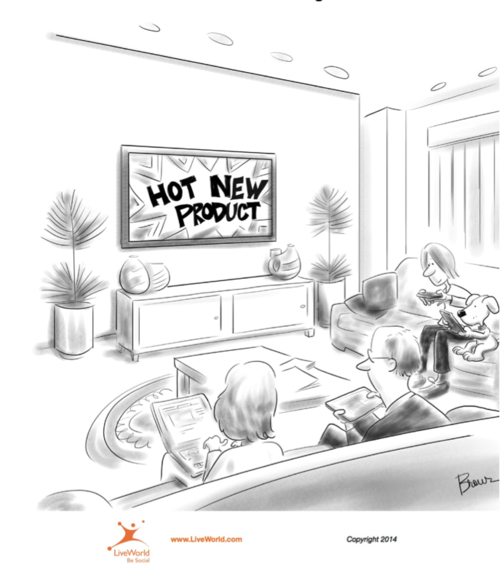 Today, as a marketer, you're competing for customers' hearts and minds in the context of their newsfeeds, where they're getting the information that they care most about -- friend's messages and topics they've chosen to follow. You can't interrupt something people care about with something they care less about (your snappy but one-way, brand-centric, produced story).
To get and keep their attention, you need to tell a story that they care about as much as the stories they're telling and hearing from their friends, the stories that affect and lend meaning to their every day lives.
The best way to make sure your content matters is to enlist them in making it. Today, customers want stories that put them in the driver's seat, either as characters, narrators, or authors.
-- from The CMO's Social Media Handbook: A Step-by-Step Guide for Leading Marketing Teams in the Social Media World, by Peter Friedman, the CEO and Chairman of LiveWorld.