I stepped on the bus and sat down beside two ladies in their mid-30s. Both had ducklips and obvious unproportional "racks."
They discussed their recent contacts from a dating site.
"Oh, this one is 6'4", has arms like, oh my god! Also, he is an engineer," the blond one said and held up her iPhone, showing the brunette what probably was a model like selfie of the man with "oh my god arms."
I lost interest in their conversation, wondering why love wasn't mentioned at all. And also wondering why they felt the need to surgically "enhance" their bodies.
I've never met a guy that thinks ducklips looks good, so for some reason these women must think that they look awesome for a reason that men don't understand. No matter what, it´s their choice to do what they want with their own bodies.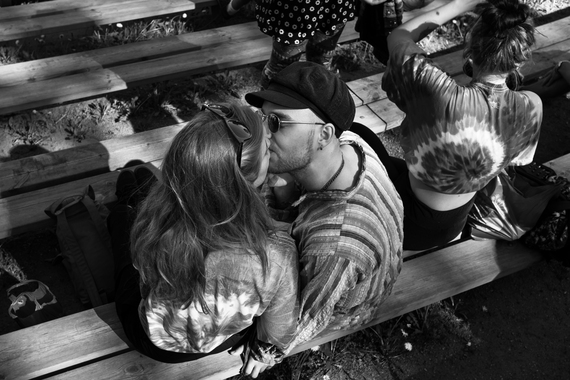 I was on my way into the city just to see if I could take a few shots of a Peace And Love Parade. It was a hard shoot. Too many people to isolate in a frame. The pictures got crowded and noisy. Layers are good, but noise make the images... well, uninteresting. The decisive moment, skills and a great deal of luck are the keywords in situations like that. I had neither. But then again. That is why photography is fun, because when you DO catch that special moment it is an utterly rewarding feeling. And as I'm no pro, I don´t have to live up to anyone else's expectations than my own.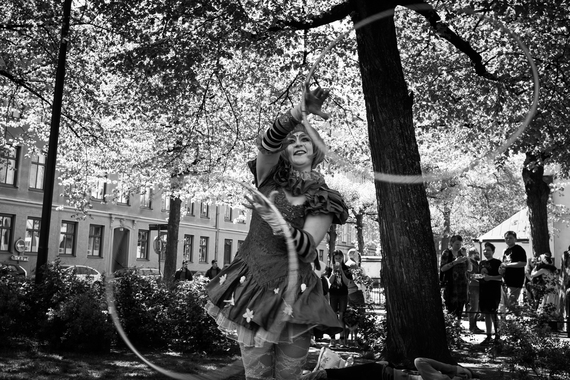 I met up with some new found friends, went to a bar and ordered two beers at once.
"TWO beers!?" my friend asked.
"Yeah, having one is like eating only ONE potato chip."
The female bartender laughed, she had never heard that parable before. Still, I was just thirsty.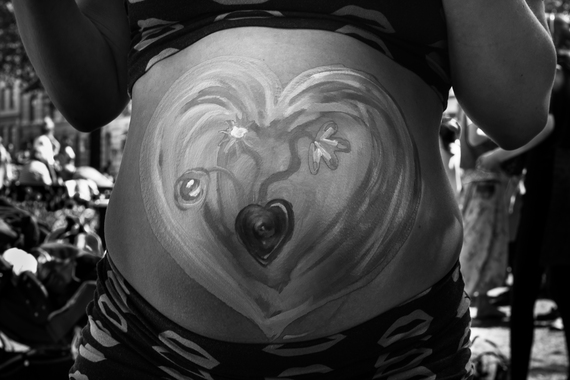 We left the parade in the hunt for the next picture. I don´t think I raised my camera once after that. Pictures never come when you hunt for them, they just pass you as you walk through life by chance. I just enjoyed the sunshine, the beer buzz and watching people bloom after a long cold winter.
My day ended up at a barbeque with friends and family.
There are worse ways to end a day, with or without good photographs..