My darling wife and I sat on the couch one day and just browsed through some images on the
internet. All of a sudden she said something that isn't new, but still worth thinking about.
"Pictures that I like are the ones I'd like to step into, to experience for real or in fantasy".
My first thought was that that explains why nude pictures are so popular in general.
But she had a point, I too love the images where I want to be, in real life or fantasy.
In my case I love images that speaks, that tells stories about people accompanied by beautiful
geometry.
Recently we managed to save up for two different trips, just so that we for once could
step into one of these pictures for real. My wife's picture was a beach with palmtrees
and mine was, well, everything else.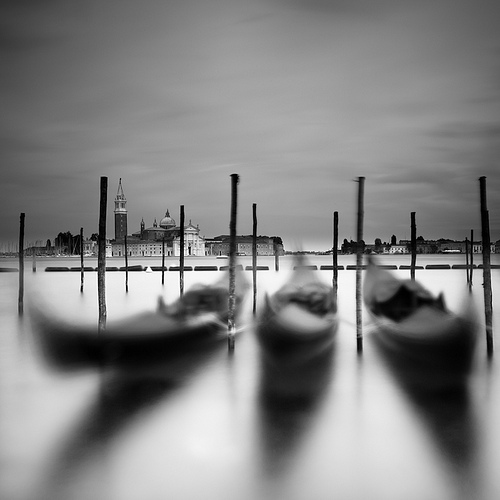 At home I was stuck. I felt that I had shot everything worth shooting in my city.
I got home blind. The people felt boring and stiff. Everybody was walking, but no one
ever did anything worth capturing. I don´t like taking pictures just for the sake of taking
pictures. I enjoy capturing images when something happens, it doesn´t matter if it is a small thing as a gesture or a crazy person dancing along the street by himself. But I just found myself
being unable to see anything. No life, no geometry.
So, when I stepped off the plane in Greece it was a "Halleluja moment" or if you prefer a "Kodak moment". I saw images everywhere! I did not capture a fraction of what I saw. But it lit the spark again. I felt alive.
As soon as we got back to Stockholm, we reserved a weekend trip, this time to Venice.

I don't like to chase for pictures. If you hunt for them, they will never come to you.
Instead me and my wife just held hands, walking, living our lives. And voilá, the images
just kept coming, a new one around every corner in the labyrinths of Venice.
From this I have learned, that it´s more important to live your life than chasing for images.
The images that comes along and maybe if your lucky gets captured, are just frosting on the cake.
All you ever have to do, is to train yourself to see the images while living, and react when they pass you by.
So, go ahead, live....
As a long footnote;
Venice is the capital of masquerades and of course just littered with
shops selling masks. Many are just cheap replicas for tourists, but here
and there there are real artists working in their little arts and crafts shops.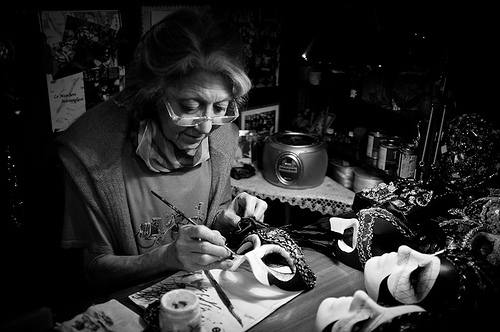 This is Annalisa Angela Victor. The sweetest girl ever. The trade of making
masks has been passed along through generations. She showed me pictures
of her mother, and her grandmother depicting them during mask making.
At first I had some trouble understanding her as she had had a tracheotomy
made and she talked through a microphone attached to her throat. But she
was not embarrased about it. Instead her eyes were young, secure, happy and full
of energy and wisdom. An old lady easy to fall in love with...
If you are on your way to Venice her shop adress is:
Castello 6185
Her business card has these words on it: "People rarely tell the truth, but give them
a mask and...they will."
PHOTO GALLERY
The Inspiration Of Travelling
(More pictures at www.flickr.com/peterlevi)
To see more great photography visit HuffPost Exposure.