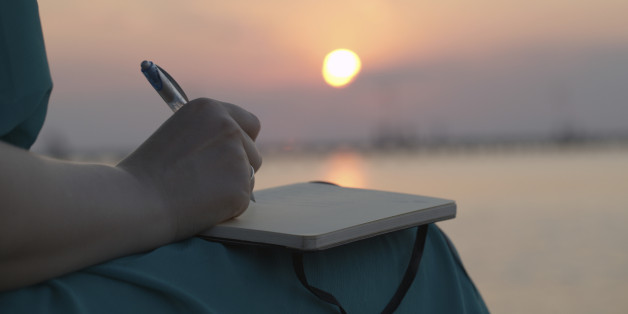 In the starry, spiraling universe of tell-all books, the biggest sellers tend to be those that sneak the reader behind the scenes and into the secret alleyways of presidential politics, corporate jockeying, and pro sports. But I'm glad to report that the travel world has a few pot-boiling exposes of its own.
Here are capsule reviews of three fast-selling paperbacks by famous travel and guidebook writers: good, quick reads that pull the curtain back on a few of the travel industry's dirty little secrets and outright lies, and offer a look at what life is like when you spend almost all of your time hunting stories and photos in far-flung locales.
Fire Bone! A Maverick Guide to a Life in Journalism by Robert W. Bone (Peripety Press, $15.95)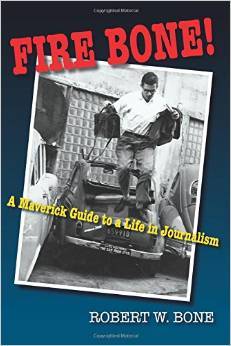 When it comes to travel memoirs, Bone's book is a rare bird. Instead of fashioning himself into a falsely-hip anti-hero, here's an author who's had the full range of angst abroad and on the road in the U.S., but who's not afraid to show himself as a deeply regular guy with suitcase in hand. This is just the sort of life-between-covers that I like. Because things are rarely oversold, you can easily imagine tagging along on Bone's adventures and, while you're at it, pick up a batch of tips on how to turn into a freelance travel journalist who manages to make ends meet. (Trust me, it ain't easy.)
Bone is the author of the Maverick Guides series as well as of Fielding's Alaska and the Yukon. He was one of the pioneers in using digital technology to write about and photograph the world around us. And there aren't many who have his knack for self-syndication: the art of chasing down multiple markets--whether print or digital--for a single image or story. Bone's longtime pal, "gonzo journalist" Hunter S. Thompson, once predicted Bone would write a book someday "on how to beat the NY-Big-Salary-Death-in-Life-Syndrome." Put the formula down on paper, Thompson wrote to him. "Shit, you'd sell 50,000 copies in N.Y. alone." Fire Bone! is that book.
* * *
Do Travel Writers Go to Hell?: A Swashbuckling Tale of High Adventures, Questionable Ethics, and Professional Hedonism by Thomas B. Kohnstamm (Broadway Books, $13.95)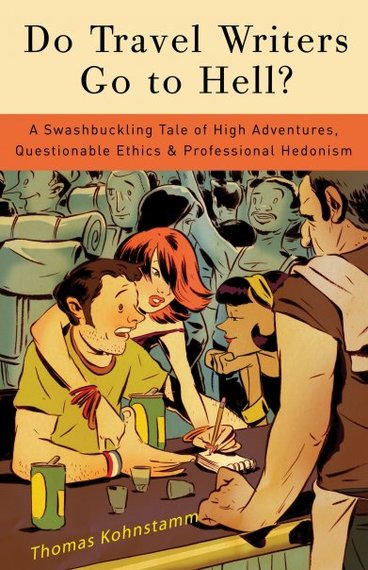 In Do Travel Writers Go to Hell? Thomas Kohnstamm has some eerie tales to tell, especially for the eight or nine readers who've always believed that Lonely Planet guides are "the gospel truth." For the rest of us sometimes-skeptical, sometimes-satisfied guide users, it's, um, certainly worth finding out that he was so shortchanged on cash and time that he ended up faking chunks of the Brazil book that he was supposed to be bringing up to date. And in a paragraph that he just tosses off, Kohnstamm gives a delightful synopsis of why a contemporary American might want to see a bit of the world. "In my seventh-grade Spanish textbook," he writes, "we were introduced to Marisa Jimenez and Elena Ochoa, two Spanish-speaking estudiantes with wide smiles who enjoyed spending time in the plaza.... I wanted to go to the plaza too. I was sick of after-school television and organized team sports. I wanted to get to know Marisa and Elena and hang out in the town square with its cobblestones and palm trees."
The problem isn't with Kohnstamm's behind-the-scenes revelations on guidebook research. It's--how should I put this?--with an epically self-absorbed narrator vacuuming your leisure time for chunks of the book. He's constantly checking his mug in the mirror after a night of binging and chalking up hits on women who tremble when he saunters up to the bar. "I could only hope to be like a Chatwin, Hemingway, or Kerouac," says Kohnstamm early in the book. Unless I'm mistaken, this guy has been busy updating listings for hostels, pizza joints and beachfront discos. But even a budding Hemingway's got to start fuming and posturing somewhere, so it might as well be here.
* * *
Smile When You're Lying: Confessions of a Rogue Travel Writer by Chuck Thompson (Henry Holt, $16.99).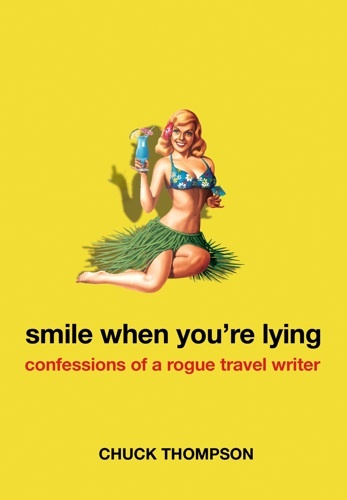 Reading Smile When You're Lying by Chuck Thompson is like watching a marksman mow down carnival ducks. Thompson is a more than decent shot, but he's got a heck of a lot of targets here--travel magazines stuffed with pabulum, travel writers who specialize in fluff, and, among many others, the public relations flacks that keep the hurdy-gurdy of a hype-driven industry grinding away. Thing is, the shooting starts to make you a little queasy since Thompson's targets aren't allowed to fire back (at least not here) and, as with Kohnstamm's book, all the noise and the wild disorganization of the backstory can, at times, turn into a 767 roar.
Thompson is in Thailand, he's in Colombia, he's back in some cracker bar in Alaska, he's off again into the Philippine jungle. Gosh what a guy on the go. You'd be impressed if it weren't for a nagging suspicion that Thompson's scattershot stories are, at least in part, a handy way for him to recycle articles he already had in his drawer. As a fellow travel-writing hack, I've been known to do the same, as has Bob Bone (see Fire Bone! above). But if some of his travel memoirs are less-than-jaw-crackingly fresh, at least he gets well past Kohnstamm's high-school beer-swilling achievements (most of which the guy could have pulled off at home).
Here's how Thompson describes his goofy but very funny obsession with using a rope to cross a Japanese pond: "Like Moby Dick or a layover at JFK, you didn't fully appreciate the difficulty of completing the Rope Challenge until you were too far in to turn back. In retrospect, the ingredients--unstable rope, pond below, besotted gaijin on suicide mission--forecast a predictable enough outcome. The hapless clown attempting the crossing was usually flipped upside down about halfway across and shot...into the water for an agony-of-defeat-style splashdown."
A perfect metaphor for travel writers everywhere? You tell me.
Peter Mandel is the author of the read-aloud bestseller Jackhammer Sam (Macmillan/Roaring Brook) and other books for kids, including Zoo Ah-Choooo (Holiday House) and Bun, Onion, Burger (Simon & Schuster).