Over a period of 10 days, our team at Cooke Pictures was filming around Israel for the Museum of the Bible in Washington, DC. Led by the museum's president Cary Summers, we interviewed archeologists, researchers, antiquities dealers, and filmed artifacts that date back to Abraham. We also captured some of the most remote archeological sites, as well as traveling deep into the Palestinian territory to film the remaining community of Samaritans. But no matter how far back into history we went, how deep into the desert, how remote the location, or out of contact the people, we couldn't get away from technology.
We filmed at the Western or "Wailing" Wall in Jerusalem. You need an official permit to film there, and just in case, we also had Eitan Alon, my longtime friend and Israeli producer with us. It's no surprise that camera crews aren't terribly welcome at the Wailing Wall, because the Orthodox Jews are intensely praying. So it didn't take long for us to be followed by a Rabbi who didn't look happy. He kept his eye on us, got closer, and just when we thought he was going to kick us out, he asked, "Excuse me, but is that a Canon 5D Mark 3?"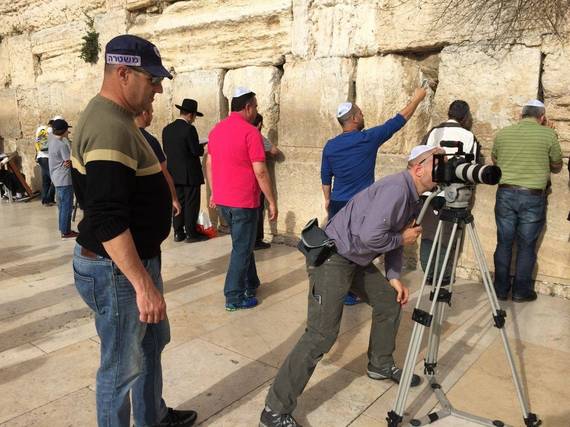 After a short conversation another man started following us with a cap I assumed indicated he was with security. Once again we were on alert, until he asked us the same question, and then started discussing the differences between our Canon and his Nikon.
It happened a third time, but this guy was more interested in what lens we were using.
I can go on and on about Bedouins in the desert with mobile phones, and satellite dishes on the roofs of the poorest neighborhoods, but one day we had a real jolt. We went to Nablus, deep in the heart of the Palestinian territory. After driving through checkpoints, we climbed Mount Gerizim, one of the last communities of Samaritans. We were interviewing a priest and director of the Samaritan Museum, a delightful man who's brother is the high priest of that community. As we were talking, a cell phone rang. We looked around assuming it was us, only to realize it was him. When it rang again a few minutes later, we discovered he carried two mobile phones.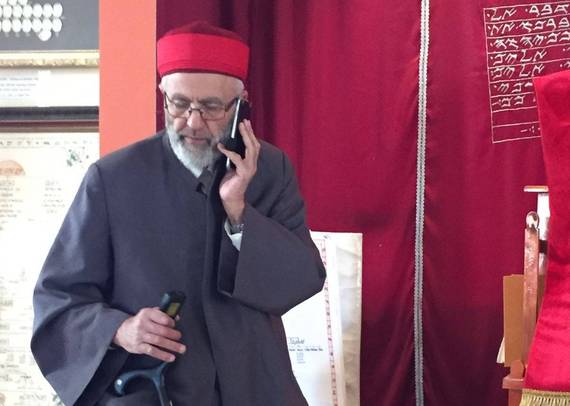 I've been filming in Israel since the late 70's, and in those days, I would be in the desert for weeks with little contact with the outside world. But today it's different. Orthodox Jewish Rabbi's can discuss camera focal lengths, Samaritan Priests have multiple mobile phones, and Bedouins have satellite dishes outside their tents.
The world has changed. The question is - has that really impacted the way we do business, engage in politics, share our faith, offer assistance, create educational programs, and more? As a media producer, I've discovered that it's not about how you want to send out your message anymore. Today the question is about how they want to receive it.
And trust me - when it comes to technology, it's tough to find a place in the world where they're not getting the message.