Lead Belly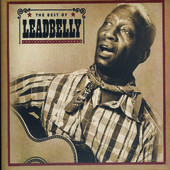 Huddie William Ledbetter, a.k.a. Lead Belly, "the King of the Twelve-String," was born an only child in 1889 on a Louisiana plantation. His love affair with music began at an early age, and he quickly picked up guitar, mandolin, accordion, and piano. Nearing the age of 14, he quit school and started performing in juke joints, where he became a popular attraction. His hard life, working the rails and picking cotton, heavily influenced his music--he landed in jail, escaped, lived under an alias for two years, then returned to prison in 1918, convicted of murder (he earned a pardon in 1925 by writing a song for the governor). In 1930, he was arrested again and sentenced to hard time in Louisiana's infamous Angola Farm prison. During the Depression, father-and-son music historians John and Alan Lomax, who were curating a collection of prison songs for the Library of Congress, discovered the bluesman and immortalized him on wax. These recordings gave him the opportunity to petition for another pardon. His freedom was granted again in 1934, and he became the toast of the New York nightclub scene. Lead Belly's catalogue includes nearly 500 songs, and he was inducted into the Rock and Roll Hall of Fame in 1988. The virtuoso suffered from ALS and died in 1949. Set up in his memory, The Lead Belly Foundation preserves his musical heritage, supports educational programs, and provides scholarships. Rediscover the classic 1930s recording "Where Did You Sleep Last Night?," from

The Best of Leadbelly.
Buy: iTunes.com

Genre: Blues

Artist: Lead Belly

Song: Where Did You Sleep Last Night?

Album: The Best of Leadbelly
Peter Broderick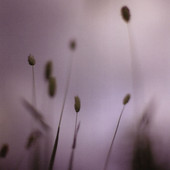 Singer/songwriter Peter Broderick was born in 1987 in Portland, Oregon. He studied classical violin as a child and now masters a variety of instruments. Amidst his humble and sumptuous arrangements, Broderick pulls you in with a specific gravity--something very, very sincere. His collaborations include M. Ward, Horse Feathers, Laura Gibson, and the British choreographer Adrienne Hart, for whom he wrote a seven-section work "Music for Falling From Trees." Currently a Copenhagen resident, Broderick tours the world with Danish electro-folk collective Efterklang. The title "A Snowflake," from his 2008 solo debut Float, produced by Broderick himself, is a reposeful gem.
Buy: iTunes.com

Genre: Electronic/Electroclassic

Artist: Peter Broderick

Song: A Snowflake

Album: Float
Max Roach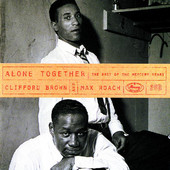 Bebop Goliath composer/drummer Max Roach was born in 1925 in North Carolina and raised in Depression-era Brooklyn. At 10, Max discovered the drums, and just six years later, he found himself at the sticks with The Duke Ellington Orchestra. In 1952, Roach co-founded Debut Records with Charles Mingus. Two years later, he and trumpeter Clifford Brown launched their classic bebop quintette with Harold Land, Richie Powell, and George Morrow (Sonny Rollins would later replace Land). Collaborations include Dizzy Gillespie, Charlie Parker, Miles Davis, Thelonious Monk, Coleman Hawkins, Oscar Brown Jr., Fab Five Freddy, and Sam Shepard. Accolades include a MacArthur Foundation "genius" grant, a Commander of the Order of Arts and Letters in France, and recognition as a Harvard Jazz Master. The genius' elegant trove comprises a universe of classics. Revisit "What's New? (With Strings)," from Clifford Brown and Max Roach's 1954

Alone Together: The Best of the Mercury Years.
Buy: iTunes.com

Genre: Jazz

Artist: Max Roach

Song: What's New (With Strings)

Album: Alone Together: The Best of the Mercury Years
Lola Flores (& Antonio González)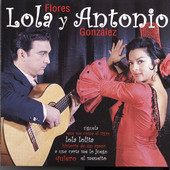 Spain's flamenco triple threat Lola Flores, a.k.a. Maria Dolores Flores Ruiz, was born in Cadiz in 1923. Her early career included theater, film, and ultimately record-making. In the early '40s, she had her first hit with "El Lerele." By 1950, she reached a global audience with her role opposite George Sanders in

Black Jack.

Flores' credits include nearly 40 films and dozens of sides. Among her collaborations are Manolo Caracol, Pepe Marchena, and her husband, guitarist Antonio González. This Andalusian diva passed away in Madrid in 1995. Remember her with "Que Me Coma el Tigre," from Lola Flores & Antonio González's La Colección 5: Lola y Antonio.
Buy: iTunes.com

Genre: World

Artist: Lola Flores (& Antonio González)

Song: Que Me Coma el Tigre (Spanish Rumba)

Album: La Colección 5: Lola y Antonio
Nara Leão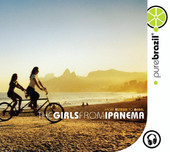 Bossa songbird Nara Leão was born in Brazil in 1942. At the age of 12, she picked up the guitar, and by her late teens, stood at the door of Brazil's music revolution headed by João Gilberto, Vinicius de Moraes, and Antônio

Carlos Jobim. Leão joined Sergio Mendes on his early '60s tour, b

ut as the military boot-heel stomped on her homeland, her political views turned to song.

In the early '70s, she relocated to Paris to start a family. Diagnosed with cancer a few years later, this bold tal

ent worked until her death in 1989. Leão leaves behind a trove of treasures. Discover the 1986 title "Meditação," from the collection Pure Brazil: The Girls From Ipanema.
Buy: iTunes.com

Genre: Bossa Nova

Artist: Nara Leão

Song: Meditação

Album: Pure Brazil: The Girls From Ipanema
Xavier Cugat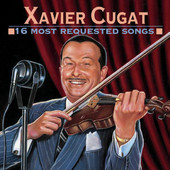 Rumba giant Xavier Cugat was born in Spain on New Year's Day at the turn of the 20th century. As young lad, Xavier relocated with his family to Cuba, where he studied classical violin. During the tango craze of the Roaring '20s, Cugat took on New York and then L.A. as a member of The Gigolos. He moved on to film appearances, radio, and then back to New York as an installation at the Waldorf-Astoria in the pre- and post-WWII eras. The maestro, who married five times, proved a catalyst for the explosion of Latin-American music in the States over several decades. Credits comprise two-dozen-plus film appearances and soundtracks, as well as scores of releases. Collaborations include Miguelito Valdés, Vincent Lopez, Phil Harris, Don Reid, Del Campo, Dinah Shore, Desi Arnaz, and Rita Hayworth. The icon passed away at the age of 90. Remember him with the 1949 title "Thanks for the Dream (Mi Sueño Azul)," from Xavier Cugat: 16 Most Requested Songs.
Buy: iTunes.com

Genre: World

Artist: Xavier Cugat

Song: Thanks for the Dream (Mi Sueño Azul)

Album: Xavier Cugat: 16 Most Requested Songs