David Condos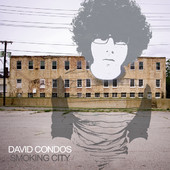 Singer/songwriter David Condos was born in the Windy City and raised in Omaha. Making his bones playing in various Nebraskan ensembles, the multi-instrumentalist went solo at the hit of the aughts. By mid-decade, he'd relocated to Nashville and released several single-handed projects. In 2008, his work was featured in the film Nothing But the Truth (starring Kate Beckinsale). This decade has seen Condos fronting the alternative trio Milktooth and furnishing a Kmart spot. Open an ear to this deserving troubadour with "Lullaby for a Ghost," from his 2006 project Smoking City. Glorious listening.
Buy: iTunes.com

Genre: Singer/Songwriter

Artist: David Condos

Song: Lullaby for a Ghost

Album: Smoking City
The Caretaker/Leyland Kirby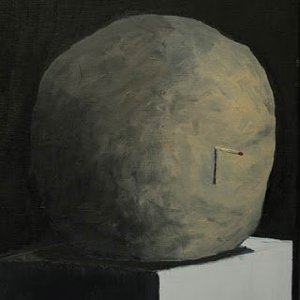 Northern England soundscapist James Leyland Kirby (also of V/VM) founded The Caretaker in the mid-'90s, opening a door to an untried sonic dimension utilizing his vintage 78 collection--ears pressed into your great-grandparents' memories. Kirby's credits include the score for Grant Gee documentary Patience (After Sebald) and numerous side projects. Discover Leyland Kirby's supernatural thoroughfare with "

An Empty Bliss Beyond This World," from The Caretaker's

An Empty Bliss Beyond This World. Time travel is possible with this eerily relaxing collection.
Buy: Bandcamp.com

Genre: Experimental

Artist: The Caretaker/Leyland Kirby

Song: An Empty Bliss Beyond This World

Album: An Empty Bliss Beyond This World
Skip James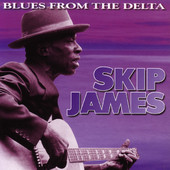 Bluesman Skip James was born Nehemia Curtis James in the Mississippi Delta in 1902, the son of a preacher and reformed bootlegger. As a teen, he held odd jobs in construction and sharecropping. In his 20s, James made his first demos. Then in 1931, he recorded a couple dozen sides for Paramount Records. Just as his career was filling up with promise, it was crushed by the economic gravity of the Great Depression. James retreated to the church as a choir director, later becoming a minister. Decades would pass before this enigmatic, unmistakably original and accomplished picker's resurgence came about at the Newport Folk Festival in the mid-'60s. James passed away in 1969, but his influence runs deep. His songs have been immortalized by Cream, Chris Thomas King, Bonnie Raitt, and Alvin Youngblood Hart. In 1992, James was inducted into the Blues Hall of Fame. The 1931 title "Devil Got My Woman," off Blues From the Delta, is spooky and heartbreaking.
Buy: iTunes.com

Genre: Blues

Artist: Skip James

Song: Devil Got My Woman

Album: Blues From the Delta
Big Maybelle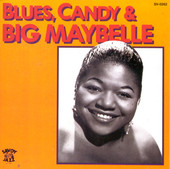 Soul songbird Mabel Louise Smith, a.k.a. Big Maybelle, was born on May 1, 1924, in Jackson, Tennessee. At age 8, Mabel won a singing contest, opening the gate. By 1936, she joined Memphis bandleader Dave Clark, and her trajectory was on course. In 1952, on signing with Okeh Records, she became Big Maybelle. She recorded "Whole Lotta Shakin' Goin' On," produced by a young Quincy Jones, in 1955 (in a turnabout, it went to No. 1 for blue-eyed soul legend Jerry Lee Lewis in 1957). Her all-too-brief career included a trove of releases for Brunswick, Decca, King, Savoy, and Scepter Records. The diva passed away from diabetic complications in 1972 in Cleveland. Remember her with "Candy," from the collection Blues, Candy & Big Maybelle.
Buy: iTunes.com

Genre: Blues

Artist: Big Maybelle

Song: Candy

Album: Blues, Candy & Big Maybelle
Faust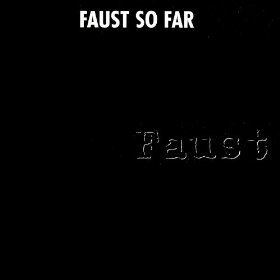 Avant prog-rock septette Faust was founded on the cusp of the '70s in northern Germany. The fearless pack was originally comprised of Uwe Nettelbeck, Hans Joachim Irmler, Zappi Diermaier, Arnulf Meifert, Jean-Hervé Péron, Gunther Wustoff, and Rudolf Sosna. Their cutting-edge, uncensored abandon gained the attentions of Polydor Records, which released their debut in 1971. Two years later, Faust became an early act for Richard Branson's Virgin Records, burnishing its reputation as pioneers of sonic technology. After disbanding in 1975, Faust regrouped by the early '90s and has released over two-dozen recordings to date. Collaborations include Dälek and violinist Tony Conrad. Uncover Faust with "... In the Spirit," from 1972's Faust So Far.
Buy: Amazon.com

Genre: Prog Rock

Artist: Faust

Song: ... In the Spirit

Album: Faust So Far
Elliott Smith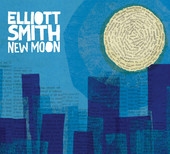 Artist Elliott Smith is one of our late great treasures. Born Steven Paul Smith on August 6, 1969, in Omaha, Nebraska. In his first year his parents divorced. Mother and baby relocated to Duncanville, Texas (near Dallas), where he was raised. His father was a shrink, his grandfather a Dixieland jazz drummer, and his grandmother a glee-club singer. Elliott started piano at age 9, and wrote his first song at 10, eventually picking up the clarinet and guitar. Smith's life was sorrowfully and senselessly cut short in 2003 by a stab wound shrouded in mystery amidst rumors of murder/suicide. The posthumously released recordings of the New Moon collection contain 24 of Smith's gut-wrenching gems rescued from oblivion by producer Larry Crane. Getting to hear the private seeds of the genius' work is a real privilege. Truly, a majestic songwriter. Download "Fear City," and full album.
Buy: iTunes.com

Genre: Alternative

Artist: Elliott Smith

Song: Fear City

Album: New Moon
Arthur Crudup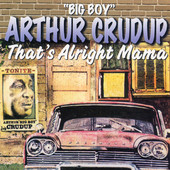 Delta-blues master Arthur "Big Boy" Crudup (a.k.a. the Father of Rock 'n' Roll) was born in 1905 in Forest, Mississippi, one of two children. By his early teens, he was working odd jobs to help support his family. Crudup picked up the guitar only later in life, by his early 30s. Shortly thereafter, he enlisted with gospel unit The Harmonizing Four. After landing in Chicago, Crudup busked the streets for extra coin and was discovered by Lester Melrose. His most critical writing credit was the iconic "That's Alright Mama," made extremely famous by Elvis in 1954. B.B. King and Big Mama Thornton also covered his songs. For many music acts of the time, royalties were elusively misplaced. For Crudup, this pressed him to move to Virginia, where he found work as a manual laborer and a bootlegger. By the early '70s, his career was resurrected. His collaborations included Sonny Boy Williamson and Bonnie Raitt. Crudup passed away in 1974. Revisit the majestic "Dig Myself a Hole," from Crudup's That's Alright Mama.
Buy: iTunes.com

Genre: Blues/Rock

Artist: Arthur Crudup

Song: Dig Myself a Hole

Album: That's Alright Mama
Drive-By Truckers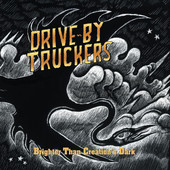 Drive-By Truckers is the Southern alt-country rock ensemble hailing from Athens, Georgia. Founded in the mid-'90s, the unit includes Mike Cooley, Patterson Hood, Brad Morgan, and John Neff. The occasional cast includes Shonna Tucker, Dave Barbe, Matt Patton, Spooner Oldham, and Jay Gonzalez. Highlights include collaborations with Booker T. Jones and Neil Young, TV spots on Letterman and Jimmy Fallon, and documentary film The Secret to a Happy Ending. With over a dozen releases, the band keeps a consistent and refreshing integrity. "A Ghost to Most," from Drive-By Truckers' 2008 release Brighter Than Creation's Dark, will lull you.
Buy: iTunes.com

Genre: Rock

Artist: Drive-By Truckers

Song: A Ghost to Most

Album: Brighter Than Creations Dark
The Bar-Kays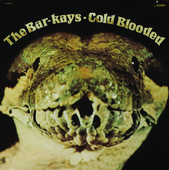 Funk-soul outfit The Bar-Kays were born in Memphis in the mid-'60s. The ensemble made their way backing the immortal Otis Redding. Whilst on tour in '67, a plane crash took the lives of Redding and most of The Bar-Kays. Crash survivor Ben Cauley (trumpet), along with James Alexander (bass), who fortuitously missed the doomed flight, went on to refresh The Bar-Kays. Highlights include Stax legends Isaac Hayes and Booker T. & The MGs. Credits include scores of original recordings along with films Wattstax, Spies Like Us, and Superbad. Rediscover The Bar-Kays with "Coldblooded," from their 1974 Coldblooded.
Buy: iTunes.com

Genre: R&B/Soul

Artist: The Bar-Kays

Song: Coldblooded

Album: Coldblooded
The Cave Singers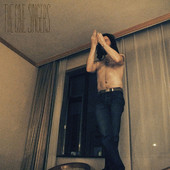 The Cave Singers are the Seattle-based rock/folk quartette comprised of Hint Hint expat Pete Quirk (vocals, guitar, harmonica, melodica), Pretty Girls Make Graves expat Derek Fudesco (guitars, bass), Cobra High expat Marty Lund (drums, guitar), and Fleet Foxes' Morgan Henderson (bass, flute). The ensemble has issued four full-lengths along with singles and is featured on various compilations since first standing as a trio in 2007. Collaborations/shared stages include Andrea Zollo, Band of Horses, Black Mountain, Death Cab for Cutie, Department of Eagles, Dr. Dog, Shearwater, and Lighting Dust. Discover The Cave Singers with "Black Leaf," from their 2011 project No Witch, produced by Randall Dunn (Black Mountain, Sunn O))), Boris). Buy full album.
Buy: iTunes.com

Genre: Alternative

Artist: The Cave Singers

Song: Black Leaf

Album: No Witch
DM Stith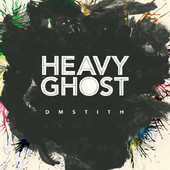 Singer-songwriter and visual artist DM Stith, a.k.a. David Michael Stith, was born in 1980 in Buffalo, N.Y., into a very musical family. His father is a former church-choir director/college wind-ensemble director; his grandfather a Cornell music professor emeritus; his mother a pianist; his sisters opera singers/piano and timpani/tap dancers. Collaborations include Shara Worden (My Brightest Diamond), Sufjan Stevens, and Sebastian Krueger. The Brooklyn-based Stith's first full-length project, Heavy Ghost, was recorded for Asthmatic Kitty Records "in bedrooms, churches, kitchens and instrumental rehearsal halls around the North East." Stith's alternative-inspired classical edge is shaped by rushes of imagination and a mysterious elegance. The title "Spirit Parade," from his 2009 Heavy Ghost (Bonus Track Version), is a labyrinth of beauty.
Buy: iTunes.com

Genre: Alternative

Artist: DM Stith

Song: Spirit Parade

Album: Heavy Ghost (Bonus Track Version)
Ra Ra Riot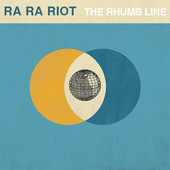 Upstate New York-based alt-rock ensemble Ra Ra Riot, founded in 2006, is comprised of Milo Bonacci (guitar), Alexandra Lawn (cello, vocals), Wesley Miles (keys, vocals), Gabriel Duquette (drums), Mathieu Santos (bass), and Rebecca Zeller (violin). The late John Pike (drums, vocals) co-wrote much of the group's 2007 debut release. Collaborations/shared stages include Chris Walla (Death Cab for Cutie), Rostam Batmanglij (Vampire Weekend), The Editors, and legendary New Wave unit Bow Wow Wow. With a handful-plus releases to date, get "Ghost Under Rocks," from Ra Ra Riot's 2008 project The Rhumb Line.
Buy: iTunes.com

Genre: Alternative/Rock

Artist: Ra Ra Riot

Song: Ghost Under Rocks

Album: The Rhumb Line
The Low Anthem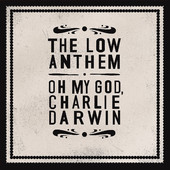 Providence-based The Low Anthem is Ben Knox Miller (guitars, banjo, pump organ, horns, drums) and Jeff Prystowsky (bass, guitars, pump organ, vocals), graced by Mike Irwin (bass, trumpet), Tyler Osborne (guitar, bass), and a battalion of eclectic instruments. (Former members include multi-instrumentalists Jocie Adams and Mat Davidson.) Founded in 2006, the outfit racked up praise, being named Best New Act by the Boston Music Awards and Artist to Watch by XPN and winning Best Album honors in The Phoenix's 2008 poll. To date, The Low Anthem has released several albums, a soundtrack to the film Arcadia, and a featured track in The Hunger Games. Download the tenderly intense "To the Ghosts Who Write History Books," from 2008's Oh My God, Charlie Darwin.
Buy: iTunes.com

Genre: Alternative

Artist: The Low Anthem

Song: To the Ghosts Who Write History Books

Album: Oh My God Charlie Darwin