George Benson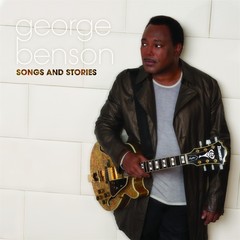 Double-threat guitarist/singer George Benson has been sharing his gift of music since early boyhood. Born in Pittsburgh, George began his early career at the age of 8 on the ukulele and singing. In his teens, he fell in love with jazz and shortly thereafter started in Jack McDuff's band. By the mid-'60s, Benson was discovered by the illustrious visionary John Hammond and inked a deal with Columbia Records. Following decade, he signed with Warner Brothers, resulting in the multi-platinum Breezin', produced by Tommy Lipuma. Collaborations include Miles Davis, Jill Scott, Lee Ritenour, Al Jarreau, Lalah Hathaway, Bill Withers, Marcus Miller, Greg Phillinganes, Steve Lukather, Norman Brown, Patti Austin, Tom Scott, Gerald Albright, and Benny Goodman. Accolades include ten Grammys and the NEA Jazz Master Award. With a trove of classics to acquire, don't miss "Come In from the Cold," from Benson's 2009 Concord Records release Songs and Stories.
Buy: Lala.com
Genre: Jazz
Artist: George Benson
Song: Come In from the Cold
Album: Songs and Stories
Ane Brun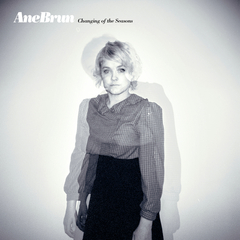 Norwegian-born singer/songwriter Ane Brun sweeps in like a lilting breeze. Currently Stockholm based, Brun has a handful-plus of releases to date. Collaborations include Ron Sexsmith, Teitur, Syd Matters, and Madrugada. Accolades include two Norwegian Grammys, the Prins Eugenes 2009 Culture Prize, Norway's Rolf Gammleng Award from the Norwegian Fund for Recording Artists, and a nomination as Best Norwegian Act on European MTV. Download "Raise My Head," from Brun's 2008 Changing of the Seasons; it's a sanctuary of sound.

Buy: Lala.com
Genre: Pop
Artist: Ane Brun
Song: Raise My Head
Album: Changing of the Seasons
Madlib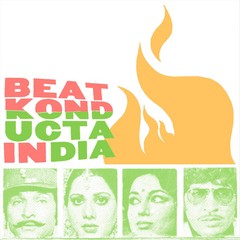 Producer/rap soundshifter Madlib, a.k.a. Otis Jackson, was born in Oxnard, California, in 1973 to a musical family. By the early '90s, Jackson founded his first band and has since unleashed scores of releases. Collaborations include Mos Def, De La Soul, and Talib Kweli. Nearly 10 monikers deep, Madlib continues to reinvent and create. Check out "Indian Hump," from Beat Konducta, Vols. 3 & 4: In India.
Buy: Lala.com
Genre: Hip Hop
Artist: Madlib
Song: Indian Hump
Album: Beat Konducta, Vols. 3 & 4: In India
Steven Bernstein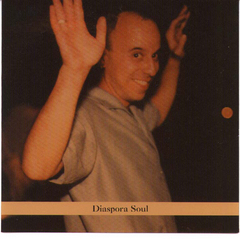 Avant-jazz composer, arranger, trumpeter Steven Bernstein blitzed New York's downtown experimental soundscape in the early '80s, with John Lurie's Lounge Lizards. This soldier of Millennial Territory Orchestra and Sex Mob has collaborated with Leonard Cohen, Rufus Wainwright, Levon Helm, Bill Frissell, John Zorn, Lou Reed, Hal Wilner, Robert Altman, Elton John, Roman Klun, Marianne Faithfull, Linda Ronstadt, Courtney Love, Ryuichi Sakamoto, and Joel Grey. Credits include documentaries, TV, and feature films (Get Shorty, Clay Pigeons, Fishing With John, Kansas City, I'm Your Man). Bernstein, a Grammy nominee, pulled the No. 1 arranger spot on Downbeat's 2004 critics poll and was recognized by the Jazz Journalists Association in 2003. With over a quarter century of recordings to collect, get Bernstein's "Chusen Kalah Mazel Tov," from his 1996 release Diaspora Soul.
Buy: Lala.com
Genre: World
Artist: Steven Bernstein
Song: Chusen Kalah Mazel Tov
Album: Diaspora Soul
Lusine Icl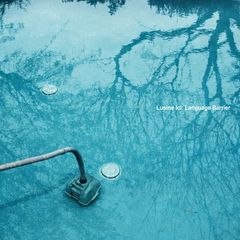 Ambient-electro soundbox Lusine Icl is the brainchild of Seattle-based producer/musician Jeff McIlwain. Since 2000, Lusine Icl has delivered a constellation of albums, dozens of remixes, and tracks for MTV's Real World. In collaboration with New York's David Wingo, McIlwain contributed a song to David Green's 2007 feature Snow Angels, starring Kate Beckinsale and Sam Rockwell. Lusine Icl's atmospheric thread reaches the clouds. Dive into the dimensionless "520 at 8:30," from the 2007 full-length Language Barrier.
Buy: Lala.com
Genre: Electronic
Artist: Lusine Icl
Song: 520 at 8:30
Album: Language Barrier
Jussara Silveira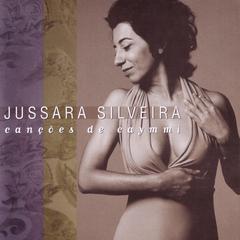 Música Popular Brasileira cantora Jussara Silveira was born in Salvador, Bahia. In the '80s, she took to the road with bossa nova luminaries Gilberto Gil and Caetano Veloso, among others. By decade's end, Silveira relocated to São Paulo and ultimately Rio. She cracked the top 10 on Brazil's national radio with soundtrack favorite "Dama do Cassino," and by 1996, Silveira took home the Copene de Cultura e Arte Prize. With a cornucopia of titles to enjoy, start with "Lá Vem a Baiana," from Canções de Caymmi.


Buy: Lala.com
Genre: World
Artist: Jussara Silveira
Song: Lá Vem a Baiana
Album: Canções de Caymmi