Neil Sedaka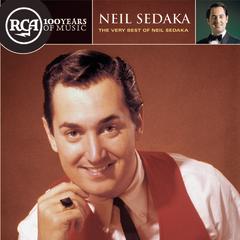 Giant of song Neil Sedaka was born in prewar Brooklyn to a family of Turkish-Sephardic descent. As a teen, Neil performed in the WQXR talent show for a jury of illustrious judges, including Arthur Rubenstein, who chose the lad as best pianist. Shortly after, Neil was accepted to Juilliard. In the late '50s, Sedaka, one of the original engines of the legendary Brill Building, took his place among songwriting royalty, penning popular classics for Elvis, Patsy Cline, Peggy Lee, Cher, and the Monkees. Collaborations include Elton John, Neil Diamond, and Howard Greenfield. Among this Hit Parade and Songwriters Hall of Famer's accolades are a Grammy, five Grammy nominations, a star on the Hollywood Walk of Fame, a shower of BMI Awards, and a street in Brooklyn named in his honor. Sedaka has just released a fresh new twelve-song batch, The Music of My Life, including a track with luminary producer David Foster. With a trove that's sold over 60 million units, get started with the 1960 title "You Mean Everything to Me," from The Very Best of Neil Sedaka.
Buy: Lala.com
Genre: Pop
Artist: Neil Sedaka
Song: You Mean Everything to Me
Album: The Very Best of Neil Sedaka
Stiff Little Fingers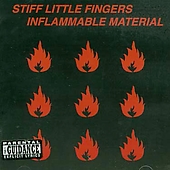 Stiff Little Fingers is the Belfast punk ensemble founded in 1977. Through the years, the rotating cast has been anchored by singer/songwriter and guitarist Jake Burns. Current lineup includes Ali McMordie, who was part of the breakout quartette from '77 to '82, as well as Ian McCallum and Steve Grantley. Past members include Bruce Foxton (The Jam), Dave Sharp (The Alarm), Henry Cluney, Dolphin Taylor, Brian Falcon, and Jim Reilly. After some dues paying, the band moved to London in 1979 and signed with Chrysalis Records. By '83, Stiff Little Fingers split up, only to regroup in '87. To date, the band's released nine studio albums. Get the electric "No More of That," from their 1979 release Inflammable Material.

Buy: iTunes
Genre: Punk Rock
Artist: Stiff Little Fingers
Song: No More of That
Album: Inflammable Material
Alou Sangaré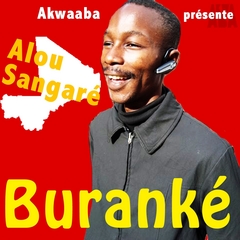 Multi-instrumentalist Alou Sangaré was born into a musical family in the West African nation of Mali. The son of Madou Sangaré (a.k.a. Madou Guitare) of '70s supergroup Orchestre Regional de Sikasso, Alou supported himself and his music habit as an auto mechanic before success on the Malian music scene in the mid-'90s. Discover "Deli," from his 2009 CD Buranké.

Buy: Lala.com
Genre: World
Artist: Alou Sangaré
Song: Deli
Album: Buranké
10 Second Echo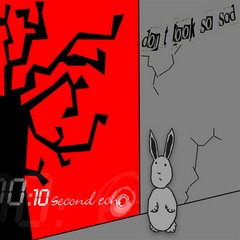 10 Second Echo is the solo symphony of electro-rocker, artist, and snowboard instructor Justin North on vocals, guitars, and synthesizers. Born in the U.K. of Japanese and British parents, North spent time in Japan and is now based in London. Hear "The World Answers to Machines," from 10 Second Echo's self-released 2009 debut Don't Look So Sad.

Buy: Lala.com
Genre: Electro-Pop
Artist: 10 Second Echo
Song: The World Answers to Machines
Album: Don't Look So Sad
At Cliffs End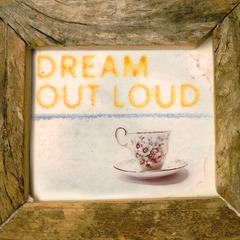 At Cliffs End are the Jackson, Mississippi-based pop-throbber quartette of Wood Simmons (bass), Micah Boyd (vocals, guitar), Reed Bradford (guitar), and Hayden Boyd (drums). Founded in 2007, the ensemble had its first performance at a high-school talent show and has since unleashed two releases to collect. Magic moments include shared stages with ZZ Top, Jonezetta, and Three 6 Mafia. Get started with the teen-fan-infused single "Dream Out Loud," from their 2009 full length Dirty Aint Fancy. Play it loud!
Buy: Lala.com
Genre: Pop
Artist: At Cliffs End
Song: Dream Out Loud
Clint Mansell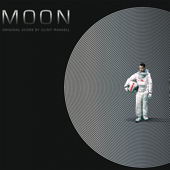 Film composer Clint Mansell was born in Coventry, England, at the height of Beatlemania. By the mid-'80s, Mansell fronted industrial Brit-rockers Pop Will Eat Itself. After the break-up in '96, Mansell relocated to the States. He worked with Trent Reznor and Nine Inch Nails, then set his path to score film. Credits include Requiem for a Dream, The Hole, The Fountain, Sahara, Definitely Maybe, CSI:NY, and The Wrestler. Collaborations include the Kronos String Quartet, Darren Aronofsky, and Paul Oakenfold. Among Masell's accolades are a Golden Globe nomination, a World Soundtrack Award, two OFCS Awards for Best Original Score, a BMI Film Music Award, and a CFCA Award for Best Original Score. Take hold of the stirring tension of "Welcome to Lunar Industries," from the 2009 Moon soundtrack, starring Sam Rockwell.
Buy: iTunes
Genre: Film Score
Artist: Clint Mansell
Song: Welcome to Lunar Industries
Album: Moon (Soundtrack From the Motion Picture)