Carolina Chocolate Drops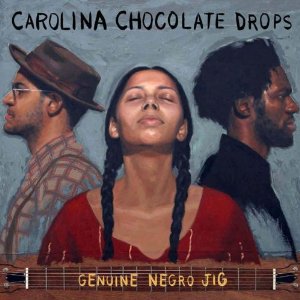 Durham bluegrass trio Carolina Chocolate Drops is comprised of vocalists/multi-instrumentalists Dom Flemons, Justin Robinson, and Rhiannon Giddens. In the mid-aughts, the Drops found their way under the guidance of Americana fiddler royal

Joe Thompson

. With five releases to collect, get started with "Kissin' and Cussin'," from the 2010 album Genuine Negro Jig.
Buy
:
Amazon.com
Genre
: Bluegrass/Folk
Artist
: Carolina Chocolate Drops
Song
: Kissin' and Cussin'
Album
: Genuine Negro Jig
Slowdive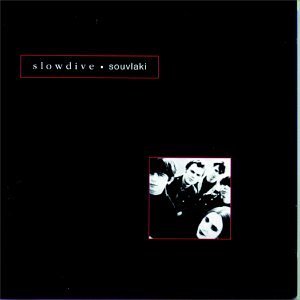 Shoegaze quintet Slowdive was founded in 1989 by U.K. school friends
Neil Halstead
and
Rachel Goswell
(vocals/guitar). Nick Chaplin (bass), Christian Savill (guitar), and Ian McCutcheon (drums) would fill out the pack. (Simon Scott and Adrian Sell also took turns on drums.) Slowdive issued over a dozen recordings until its disbandment in the mid-'90s. Halstead, McCutcheon, and Goswell went on to form
Mojave 3
. Collaborations/shared stages include
Brian Eno
, Blur, and Catherine Wheel. Enjoy Slowdive's "haircut cool" title "40 Days," from their 1993 release Souvlaki.
Buy
:
Amazon.com
Genre
: Alternative
Artist
: Slowdive
Song
: 40 Days
Album
: Souvlaki
The Honeycombs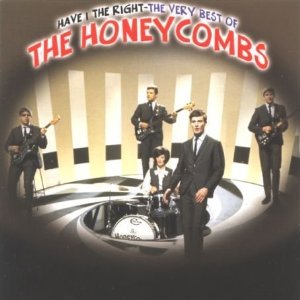 British pop ensemble

The Honeycombs

was founded in London, 1963, by Denis D'Ell (vocals, harmonica),

Martin Murray

(guitar), Alan Ward (guitar), and siblings John (bass) and Honey Lantree (drums, vocals). Peter Pye replaced Murray in '64. After making their bones on London's club circuit, the band hooked up with burgeoning songwriting team Ken Howard and Alan Blaikley
(Lulu, Elvis). Shortly thereafter, the eccentric and brilliant producer/writer
Joe Meek
put them in the studio, and they
debuted to international acclaim. A
nother album followed, but by 1967 the project had concluded. Rediscover the Meek-ified
1964 hit "Have I the Right," from Have I the Right--The Very Best of the Honeycombs. Buy full album.
Buy
:
Amazon.com
Genre
: Brit Pop
Artist
: The Honeycombs
Song
: Have I the Right
Album
: Have I the Right--The Very Best of the Honeycombs
Trashcan Sinatras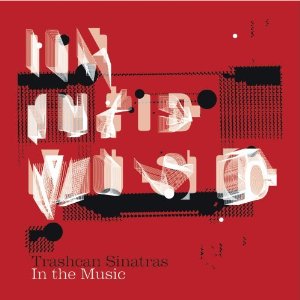 Glaswegian six-piece rock-pop ensemble Trashcan Sinatras is
Francis Reader
,

John Douglas

, Paul Livingston, Frank DiVanna, Stevie Mulhearn, and Stephan Douglas. Founded in 1987, the band has issued a handful of albums to date, all with a meticulous and satisfying attention to detail. Collaborations include Grant Wilson, Stevie Mulhearn, Jody Stoddart, and Eddie Reader. Download "Should I Pray?," with the added treat of the silver-throated
Carly Simon
, from their 2010 release

In the Music,
produced with

Andy Chase

of Ivy.
Buy
:
Amazon.com
Genre
: Rock/Pop
Artist
: Trashcan Sinatras
Song
: Should I Pray?
Album
: In the Music
The Pernice Brothers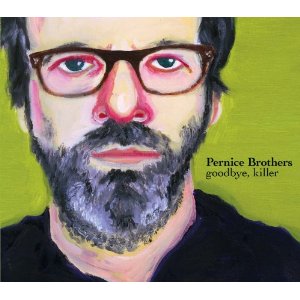 Artful pop-rock unit The Pernice Brothers is captained by multi-instrumentalist/writer
Joe Pernice,
with Bob Pernice, James Walbourne, and Ric Menck rounding out the current lineup. Joe made his bones in the mid-'90s with
Scud Mountain Boys, which released three albums
before disbanding in 1998. Soon after, he founded
The Pernice Brothers

. At the century's turn, they recorded on Joe's Ashmont label, founded with manager Joyce Linehan in 2001. Pernice published his first novel

It Feels So Good

When I Stop
(Riverhead/Penguin)
in '09.
With
a dozen-plus
Pernice-graced recordings to acquire, get started with
"The

Loving Kind,

" from 2010's

Goodbye, Killer.
Buy
:
Amazon.com
Genre
: Pop/Rock
Artist
: The Pernice Brothers
Song
: The Loving Kind
Album
: Goodbye, Killer
Johnny Thunders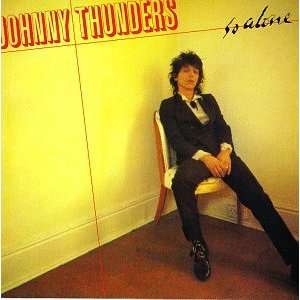 Punk titan and glam guitarist

Johnny Thunders

was born

John Anthony Genzale Jr

. in Queens, New York, 1952. Co-founder of the

New York Dolls

, Thunders
took flight in 1975 and founded
The Heartbreakers

with fellow refugees

Jerry Nolan (ex-Dolls drummer)

and legendary bassist

Richard Hell (Television);

The Heartbreakers released two albums. By the late '70s, this hardscrabble rocker went over the pond and played in Gang War with Paul Cook and Steve Jones (Sex Pistols). On the heels of punk, Thunders embarked on his solo career and released his freshman collection in 1978. Collaborations include
Malcolm
McLaren,

Chrissie Hynde,

and Sid Vicious. Johnny Thunders passed away in 1991. Remember him with "

You Can't Put Your Arms Round a Memory," from his 1978

album

So Alone.
Buy
:
Amazon.com
Genre
: Punk/Glam
Artist
: Johnny Thunders
Song
: You Can't Put Your Arms Round a Memory
Album
: So Alone