As Tall As Lions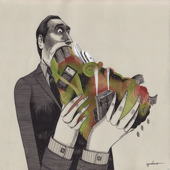 Art-rock quartette As Tall As Lions was founded in 2001 by schoolmates on Long Island, New York. Dan Nigro (vocals guitar), Saen Fitzgerald (guitar), Cliff Sarcona (drummer), and Julio Tavarez (bass) round out the lineup. Former members include Brian Fortune (guitar) and Brian Caesar (bass). By 2003, Island Records/Triple Crown put As Tall As Lions in the studio, setting the table for the half-dozen delicious releases to follow. Collaborations/shared stages include Noah Shain (producer), Superdrag, Sparta, and Circa Survive. Currently on their farewell tour, download future collectible "Sixes And Sevens," from their 2009 project

You Can't Take It With You (Bonus Track Version).
Buy: iTunes.com

Genre: Alternative

Artist: As Tall As Lions

Song: Sixes And Sevens

Album: You Can't Take It With You (Bonus Track Version)
The Emotions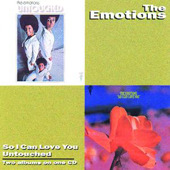 Soul ensemble The Emotions are comprised of sisters Wanda, Sheila, and Pamela Hutchinson with brother Joe Jr. on guitar. A fourth sister, Jeanette, left the group in 1970, and was replaced by Theresa Davis. Raised on Gospel on Chicago's South Side, the sisters made their bones singing in church and later as the Hutchinson Sunbeams. By 1968, still in their teens, they refreshed as The Emotions. The group issued its debut release the following year on the Stax/Volt label, going on to record for Motown and Columbia/Arc. Accolades include a Grammy and an American Music Award, along with a handful of chart-toppers. Collaborations/shared stages include Isaac Hayes, David Porter, Maurice White, and Earth, Wind & Fire. With so many classics to collect, start at the beginning with The Emotions' 1969 title "Somebody Wants What I Got," from

So I Can Love You/Untouched (Remastered).
Buy: iTunes.com

Genre: R&B/Soul

Artist: The Emotions

Song: Somebody Wants What I Got

Album: So I Can Love You/Untouched (Remastered)
Two Cow Garage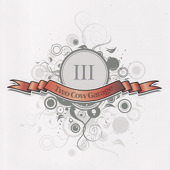 Columbus, Ohio's John Deere-rock quintette Two Cow Garage is Andy Schell (keyboards), Shane Sweeney (bass, vocals), Micah Schnabel (guitar, vocals), Cody Smith (drums), and Chris Flint (guitar). (Original drummer Dustin Harigle exited in '08.) Founded at the hit of the aughts, the band is five releases deep in gravel-rich melodies. Shared stages include Austin Lucas, Jon Snodgrass (Drag The River), Olin & The Moon, Cheap Girls, Carpenter, and Dave Hause (The Loved Ones). Get "The Great Gravitron Massacre," from Two Cow Garage's 2007 album

III,

and play it loud.
Buy: iTunes.com

Genre: Alternative/Rock

Artist: Two Cow Garage

Song: The Great Gravitron Massacre

Album: III
Ethel Waters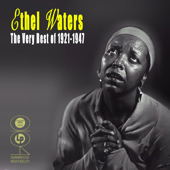 Actress and singer Ethel Waters was born in 1896 in Philadelphia. Raised by her grandmother, the young Ethel endured a feral and self-reliant girlhood. Performing in church by the age of 5, Ethel went on to take vaudeville by storm in 1917. In the Roaring '20s, she was a mainstay at Harlem's legendary Cotton Club, then a Broadway and radio star. The first artist to record for W.C. Handy's Black Swan Records, Waters also recorded for the Columbia, Cardinal, Brunswick, and Decca labels. Film, stage, and television credits include

Cabin in the Sky, Pinky, The Member of the Wedding, Beulah,

and The Ford Show (hosted by Tennessee Ernie Ford). Collaborations include Fletcher Henderson, Harold Arlen, Count Basie, Billy Graham, and Vincente Minnelli. Accolades include Oscar and Emmy nominations, three Grammy Hall of Fame Awards, and the New York Drama Critics Award for Best Actress. Waters passed away in 1977. Remember her with "Shake That Thing," from

Ethel Waters--The Very Best of 1921-1947.
Buy: iTunes.com

Genre: Jazz

Artist: Ethel Waters

Song: Shake That Thing

Album: Ethel Waters--The Very Best of 1921-1947
Fences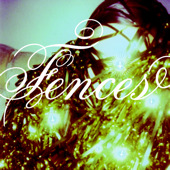 Fences is the brainchild of Seattle-based singer/songwriter and multi-instrumentalist Christopher Mansfield. After spending most of his childhood cutting both coasts, by way of California, Washington, and Florida, young Christopher landed in Massachusetts. On the heels of much jazz and classical finger-bleeding, he attended Boston's Berklee College of Music. Soon after, the sounds of Fences were born. Shared stages include Neon Trees, Stars, and Greg Laswell. Download the spectral "Fires," from the 2010 project

Fences,

co-produced by Sara Quin of art-pop duo Tegan & Sara.
Buy: iTunes.com

Genre: Singer/Songwriter

Artist: Fences

Song: Fires

Album: Fences
The Motors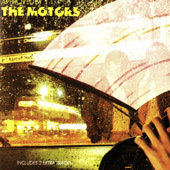 Brit-rock pack The Motors were founded in the late '70s by Ducks Deluxe ex-pats Nick Garvey (vocals, guitar, bass) and Andy McMaster (bass, piano). Ricky Slaughter (drums) and Rob Hendry (guitar; later replaced by Bram Tchaikovsky) filled out the unit. In 1977, The Motors issued their first single on Virgin Records, "Dancing the Night Away," which caught fire on the British charts. After issuing four albums by the early '80s, The Motors disbanded. Collaborations include Rob "Gotobed" Grey of Wire, Martin Ace, and Terry Williams. Rediscover The Motors with "Do You Mind," from their sophomore release

Approved by The Motors.
Buy: iTunes.com

Genre: Rock

Artist: The Motors

Song: Do You Mind

Album: Approved by The Motors