Jim Noir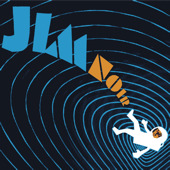 Mancunian soundscapist Jim Noir wields psych-pop magic from his fingertips. Born Alan Roberts in the early '80s, he began performing by his tweens. The multi-instrumentalist (guitar, bass, piano, drums) and vocalist has issued nearly a dozen releases to date. Credits include tracks for Grey's Anatomy, a Target commercial, an Adidas World Cup spot, and a trailer for PlayStation 3. Collaborations include Fatboy Slim. Discover "Welcome Commander Jameson," from Jim Noir's 2008 sophomore project

Jim Noir.
Buy: iTunes.com

Genre: Alternative

Artist: Jim Noir

Song: Welcome Commander Jameson

Album: Jim Noir
The Blakes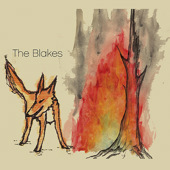 Seattle rockers The Blakes were founded by singer/songwriter brothers Snow and Garnet Keim on bass and guitar, respectively, with Bob Husak on drums. The bros started their finger-bleeding on the busking circuit in the early aughts, and since Husak's addition to the pack, they've released over a dozen recordings to collect. Shared stages include Brian Jonestown Massacre, The Dimes, Gossip, The Wombats, and The Kills. Download "Two Times," from their 2007 collection

The Blakes.

Crank it up.
Buy: iTunes.com

Genre: Rock

Artist: The Blakes

Song: Two Times

Album: The Blakes (Bonus Track Version)
Chakachas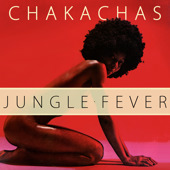 Latin soul-funk outfit Chakachas, was founded in the late '50s in Belgium. Lineup included pianist Nico Gomez, percussionist/arranger Gaston Bogaert, vocalist Kari Kenton (now Tito Puente's widow), saxophonist Vic Ingeveldt, trumpeter Charlie Lots, pianist Christian Marc, vocalist/guitarist Henri Breyre, and bassist Bill Raymond. After reaching No. 1 on the Belgian hot list in 1958, the ensemble jumped the channel to the U.K., charting in the early '60s. Crossing over the big pond in the '70s, Chakachas became a disco smash in the U.S. Rediscover the top-10 hit "Jungle Fever (Original Version)," from Chakachas' 1972 release

Jungle Fever

--an ageless classic.
Buy: iTunes.com

Genre: Funk/Pop

Artist: Chakachas

Song: Jungle Fever (Original Version)

Album: Jungle Fever
Ray Dar Vees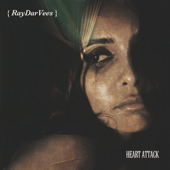 South London rock trio Ray Dar Vees, was founded in the late aughts, by old college friends Fred Murray (bass, vocals), Matt Gwyer (guitar, keys), and Gary "Gaz" Southwell (drums). Ray Dar Vees' do-it-yourself/did-it-themselves handful-plus of recordings deserves a shout out. Discover this nostalgically new set with their haircut-cool 2010 "Heart Attack," produced by Craig Silvey. Play it loud.
Buy: iTunes.com

Genre: Rock

Artist: Ray Dar Vees

Song: Heart Attack

Album: Heart Attack
Spooky Tooth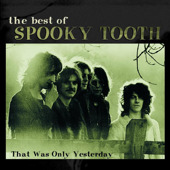 British rock supergroup Spooky Tooth was founded in 1967 originally as Art by a collective of expats from The VIPs, The Teenagers, and The Ramrods. The core lineup comprised Mike Harrison (vocals), Gary Wright (vocals/keyboard), Luther Grosvenor (guitar), Greg Ridley (bass), and Mike Kellie (drums). (Ridley joined Peter Frampton's Humble Pie; soon after, his chair was filled by Andy Leigh.) Henry McCullough, Chris Stainton, Alan Spenner, and Mick Jones (Foreigner), among others, also graced Spooky Tooth. The band released four albums by 1970, broke up, then refreshed in 1973 for a three-project run. Rediscover the 1968 title "Sunshine Help Me," from The Best of Spooky Tooth--That Was Only Yesterday.
Buy: iTunes.com

Genre: Rock

Artist: Spooky Tooth

Song: Sunshine Help Me

Album: The Best of Spooky Tooth--That Was Only Yesterday
Moondog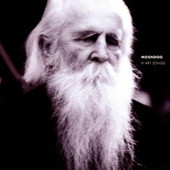 Avant street-sound composer and multi-instrumentalist Moondog (a.k.a. Louis Thomas Hardin Jr.) was born in 1916 in Kansas. At the age of 16, he lost his sight in an enigmatic blast, and soon after discovered the world of sound art. By his late 20s, he relocated to New York. Surrounded by avant-modern sound architects, Moondog, with his unconventional musings and Viking attire, held court on NYC's music scene for three decades. Elvis Costello, Antony & The Johnsons, Jens Lekman, Lenny Bruce, Kronos Quartet, and Janis Joplin have covered his works. In the mid-'70s, Moondog relocated to Germany, where he died in 1999. With a trove of releases to collect, start with "High on a Rocky Ledge," from his 1978 project

H'art Songs.
Buy: iTunes.com

Genre: Experimental

Artist: Moondog

Song: High on a Rocky Ledge

Album: H'art Songs