Frankie Miller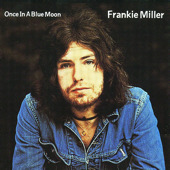 Scot-rock treasure Frankie Miller, born in postwar Glasgow, began writing songs as a lad. In his teens, he made his bones on vocals for rock packs
The Deljacks, West Farm Cottage, Sock It to 'Em JB, and The Stoics. In 1971, Miller, now in London, founded Jude with master guitarist Robin Trower (Procol Harum), drummer Clive Bunker (Jethro Tull), and bassist Jimmy Dewar (Stone the Crow). Then in classic rock-'n'-roll style, the supergroup split up and Miller went solo. After garnering much respect for his debut,

Once in a Blue Moon,
on Chrysalis Records,
Ray Charles recorded one of Miller's titles, and music legend Allen Toussaint took him into the studio for his sophomore effort. Collaborations include Clint Black, Jeff Berry, and
Phil Lynott (Thin Lizzy). With a dozen releases in his trove, rediscover Frankie Miller with "After All (Live My Life)," from
Once in a Blue Moon
.
Buy: iTunes.com

Genre: Rock

Artist: Frankie Miller

Song: After All (Live My Life)

Album: Once in a Blue Moon
Jackie Greene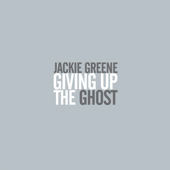 Americana singer/songwriter Jackie Greene starting making music during his boyhood in Salinas, California, and by his late teens went semi-pro on the Sacramento club circuit. At the hit of the aughts, this talented multi-instrumentalist inked his first contract with Dig Records.
Soon after, Greene released his debut,
Gone Wonderin',
the recipient of the 2003 California Music Award f
or the Best Blues/Roots Album.
Highlights include tracks for
Brokeback Mountain
and television's
Life
and
Private Practice.
Shared stages/collaborations include B.B. King, Phil Lesh, Gov't Mule, Huey Lewis, Susan Tedeschi, Taj Mahal, Buddy Guy, and Larry Campbell.
Download Jackie Greene's "
I Don't Live in a Dream," from his 2008

Giving Up the Ghost (Bonus Track Version).

Play it loud!
Buy: iTunes.com

Genre: Rock

Artist: Jackie Greene

Song: I Don't Live in a Dream

Album: Giving Up the Ghost (Bonus Track Version)
Agnes Obel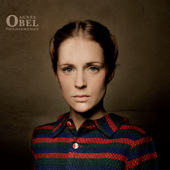 Danish songbird Agnes Obel was born in Copenhagen. Raised in a musical household, she got her start playing piano and bass as a young girl. Obel's debut full-length, already double platinum in Denmark, earned her a nomination for the Impala European Independent Album of the Year, as well as the 2011 Danish film industry's Robert Award for Best Song of the Year ("Riverside," from the Submarino soundtrack). Credits include TV's Grey's Anatomy, the film The Boy Who Walked Backward, and German ad spots. Discover the shimmering forte of Agnes Obel with "Avenue," from her 2010 project

Philharmonics.
Buy: iTunes.com

Genre: Singer/Songwriter

Artist: Agnes Obel

Song: Avenue

Album: Philharmonics
Pas/Cal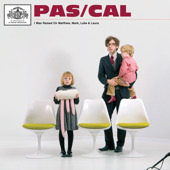 Detroit's harmonious art-pop unit Pas/Cal was founded in the early aughts by Casimer Pascal (guitars), Little Tommy Daniels (drums), and Gene Corduroy (guitars). Nathaniel Burgundy (bass), Richard Panic (vocalist), and Bem (vocalist, organ) would later round out the pack. The group went six releases deep before disbanding. Get "O My Cherry (Suite Cherry Pt. 3)" from their 2008 project

I Was Raised on Matthew, Mark, Luke & Laura.

They summon up flowers and firecrackers.
Buy: iTunes.com

Genre: Art Pop

Artist: Pas/Cal

Song: O My Cherry (Suite Cherry Pt. 3)

Album: I Was Raised on Matthew, Mark, Luke & Laura
Thee Oh Sees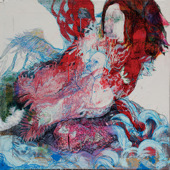 California's Thee Oh Sees, psychedelic surf-pop garage-punk Frankensteins, were founded in the late '90s. Captained by songwriter/multi-instrumentalist John Dwyer, the current lineup comprises
Brigid Dawson (vocals),
Petey Dammit (bass), and
Mike Shoun (drums).
Dwyer
made his bones doing
double duty
in the

Coachwhips, Pink & Brown, Yikes, Swords & Sandals, Orinoka Crash Suite, and
Dig That Body Up, It's Alive!
Collaborations include
Heidi Alexander (The Sandwitches)
and visual artists
Paul Wackers and
William Keihn
.
Check out the
no-edit stream of consciousness of Thee Oh Sees with "Flash Bats," from their 2010 pro
ject
Warm Slime
--s
parks and flares!
Buy: iTunes.com

Genre: Alternative

Artist: Thee Oh Sees

Song: Flash Bats

Album: Warm Slime
Epik High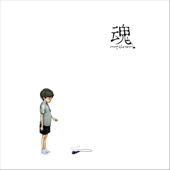 South Korea's Epik High was founded in 2003 in Seoul by way of Stanford University. The lineup comprises rappers
Tablo and Mithra Jin and DJ Tukutz (a.k.a. Street T). The trio has issued seven full-lengths to date. Among Epik High's accolades are a number of Korean music honors, including the Golden Disk Award for Best Hip-Hop Artist and Best Album from the Seoul Music Awards (twice!).
Collaborations include Drunken Tiger,
Sean2Slow, Leessang, and Planet Shiver. Discover the universal sound of Epik High with
"Map the Soul," featuring MYK, from their 2009 project
魂
Map the Soul.
Buy: iTunes.com

Genre: Hip-Hop/Pop

Artist: Epik High

Song: Map the Soul (featuring MYK)

Album: 魂 Map the Soul