The Caretaker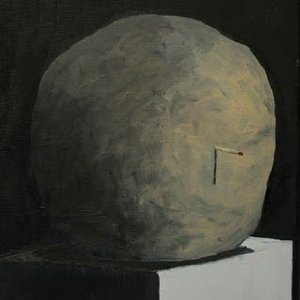 The Caretaker is the ambient/Twilight Zone brainchild of Northern England soundscapist James Leyland Kirby (also of V/VM). Kirby founded The Caretaker in the mid-'90s, opening a door to a new sonic dimension utilizing his vintage 78 collection--feels like you plugged your ears into your great-grandparents' memories. Kirby's credits include the score for Grant Gee documentary

Patience (After Sebald)

and numerous side projects. Discover The Caretaker's supernatural thoroughfare with

All You Are Going to Want to Do Is Get Back There,"

from his 2011 sophomore magnum opus

An Empty Bliss Beyond This World

. Time travel is possible. Buy full album.
Buy: Amazon.com

Genre: Ambient Glory

Artist: The Caretaker

Song: All You Are Going to Want to Do Is Get Back There

Album: An Empty Bliss Beyond This World
Jimmie Lunceford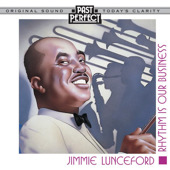 Swing Era bandleader and alto-saxophonist Jimmie Lunceford was born in Mississippi in 1902, son of a church singer. He studied under bandleader Paul Whiteman's father in Denver and attended Fisk University in Tennessee and City College in New York. After settling in Memphis to teach high school, Lunceford founded the student jazz ensemble the Chicksaw Syncopators and took it pro by 1930. The group recorded sporadically until 1934, when it claimed a coveted spot at Harlem's Cotton Club. Refreshed within a year as The Jimmie Lunceford Orchestra, the outfit followed up with recordings for Decca. During its storied run, the swingin' ensemble included Moses Allen (bass), Jimmy Crawford (drums), Eddie Durham (trombone), and Sy Oliver (trumpet). In 1947, a sudden heart attack took Lunceford at the much-too-early age of 45. Revisit Jimmie Lunceford with his 1935 signature track "Rhythm Is Our Business," from Rhythm Is Our Business.
Buy: iTunes.com

Genre: Jazz

Artist: Jimmie Lunceford

Song: Rhythm Is Our Business

Album: Rhythm Is Our Business
Arthur Russell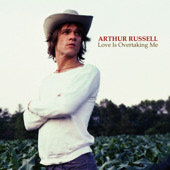 Boundless composer, cellist, and singer Arthur Russell was born in Iowa in the early '50s. During his boyhood, he studied classical piano and cello and started writing songs. Arthur relocated to San Francisco in his late teens, lived as a Buddhist, studied under Brahmanbaria musician Ali Akbar Khan, and accompanied Allen Ginsberg at poetry reads. By the mid-'70s, as music director of performance space The Kitchen in NYC, Russell caught the crest of the punk wave, co-founding avant-rock ensemble The Flying Hearts with Modern Lovers bassist Ernie Brooks. Crossing over as Dinosaur L in 1977, Russell released Sire Records' first disco track, "Kiss Me Again," leading a series of dance innovations that ran well into the '80s. By 1982, he co-founded the Sleeping Bag label with William Socolov. Collaborations include Philip Glass, David Byrne, and Peter Gordon. Tragically, AIDS claimed Russell in 1992 at the age of 40. The 2008 prize-winning documentary

Wild Combination: A Portrait of Arthur Russell,

by director Matt Wolf, is a testament to this ahead-of-his-time genius. Remember Arthur Russell with "I Couldn't Say It to Your Face," from the collection

Love Is Overtaking Me.
Buy: iTunes.com

Genre: Alternative

Artist: Arthur Russell

Song: I Couldn't Say It to Your Face

Album: Love Is Overtaking Me
Astronautalis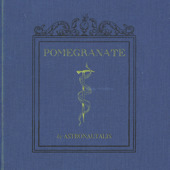 Seattle-based rock-rap project Astronautal

is is the creation of singer/songwriter/ freestyler Andy Bothwell, founded in the early aughts.

A Florida native, Bothwell studied theater in Texas before

hitting

the road, entering M.C. competitions including Cincinnati's Scribble Jam. Shared stages/collaborations include Tegan and Sara, Atmosphere,

The Polyphonic Spree

,

Radical Face, Sage Francis, Gym Class Heroes, The Riverboat Gamblers, Daedelus, Subtle, Midlake,

and The Paperchase. Astronautalis'

third full-length, produced by John Congleton (Explosions in the Sky, Modest Mouse), has set the runway for 12 tracks of savory ear time. Get "The Wondersmith and His Sons," from Astronautalis

' 2008 Pomegranate.
Buy: iTunes.com

Genre: Hip-Hop/Rock

Artist: Astronautalis

Song: The Wondersmith and His Sons

Album: Pomegranate
Odette Lara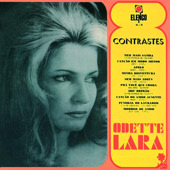 Brazilian movie star and singer Odette Lara was born in São Paulo at the close of the 1920s to Italian expats. After a childhood of loss (her mother to suicide, father to tuberculosis), she became a poster girl, leading to film roles by the mid-'50s. Her career grew in new directions during the '60s with recording work and television. Lara's freshman album, with Vinicius de Moraes, was issued in 1963, at the height of a burgeoning Bossa explosion. Collaborations include Baden Powell, Moacyr Santos, and Sergio Mendes. In 1975, Lara, who's appeared in more than three dozen films, received São Paulo's APCA Trophy for her contributions to culture. Rediscover Odette Lara with "Canção em Modo Menor," from her 1966 solo album

Contrastes.
Buy: iTunes.com

Genre: Jazz/Pop

Artist: Odette Lara

Song: Canção em Modo Menor

Album: Contrastes
Haale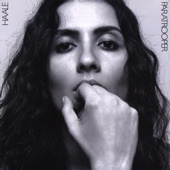 Art-rock priestess Haale Gafori was born in mid-'70's Brooklyn of Persian descent. Following serious studies at Stanford (biology) and Oxford (race-relations), Haale caught the music bug. The poet/singer/guitarist/sitarist issued her freshman set in 2007 and has released a handful of projects to date. Haale also tours with The Mast, featuring percussionist Matt Kilmer. Magic moments include the Bonnaroo, SXSW, the Mimi Festival in France, and David Byrne's Nonesuch-sponsored Carnegie Hall series. Collaborations/shared stages include Doug Wieselman, Sean Lennon, Hugh Masekela, Odetta, Rasputina, and Salif Keita. Download "Ay Del," from Haale Gafori's 2007 Paratrooper.
Buy: iTunes.com

Genre: Rock

Artist: Haale

Song: Ay Del

Album: Paratrooper