Romano Mussolini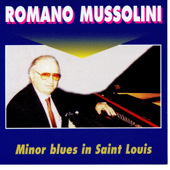 Jazz pianist and painter Romano Mussolini (youngest son of dictator Benito Mussolini) was born in 1927 in Italy's Romagna region. The self-taught pianist's early idyllic music memories, of playing classical pieces with his father on violin, learning the accordion, and steeping his ear in jazz vinyls, stood in harsh contrast to the realities of WWII. After Il Duce's death, Romano and family remained captives of history until a grant of amnesty in 1947. Free to follow his own path, Romano immediately began performing under a pseudonym. His popularity grew, allowing him to release his first set under his own name in 1956. Magic moments included Ella Fitzgerald, Louis Armstrong, Dizzy Gillespie, and Lionel Hampton. Mussolini was honored with the Italian Critics Award for best record in 1963. After two marriages (including to Sophia Loren's sister), adventures in writing and film, and a host of recordings, Mussolini passed away in 2006. Rediscover "Soft Blue Blues," from his 2006 release

Minor Blues in Saint Louis.
Buy: iTunes.com

Genre: Jazz/Blues

Artist: Romano Mussolini

Song: Soft Blue Blues

Album: Minor Blues in Saint Louis
Choir of Young Believers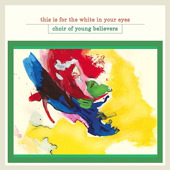 Denmark's Choir of Young Believers is the mojo of multi-instrumentalist singer/songwriter Jannis Noya Makrigiannis

, formerly of indie outfit Lake Placid. In 2006, Makrigiannis went solo and started building the sound of Choir of Young Believers, often a pack of 12 or more. With a handful of releases to date, he

has already received Denmark's Talent of the Year, Hope of the Year, and Best New Act awards. Collaborations/shared stages include

Ólafur Arnalds, Active Child, Neon Indian, and Joensuu 1685. Discover the beauty of Choir of Young Believers with "Hollow Talk," from the 2009 release

This Is for the White in Your Eyes (Bonus Track Version)

.
Buy: iTunes.com

Genre: Singer/Songwriter

Artist: Choir of Young Believers

Song: Hollow Talk

Album: This Is for the White in Your Eyes (Bonus Track Version)
Burning Spear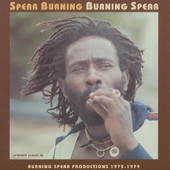 Reggae luminary Burning Spear, a.k.a. Winston Rodney, was born in St. Ann's Bay, Jamaica, in 1945. He began his career in the late '60s under the wing of Bob Marley, borne aloft by the ideas of social activist Marcus Garvey. As a vocalist, Rodney advocated for Rastafarian culture with music as his torch, and in 1976 he became Burning Spear. Collaborations/shared stages include Sly & Robbie, Jack Ruby, Rico Rodriguez, Rupert Hines, Talking Heads, and The Clash. The International Reggae Hall of Famer's accolades include the Nelson Mandela Award, the Marcus Garvey Humanitarian Award, and two Grammys. With over four decades of sounds to collect, revisit Burning Spear with the '70s track "Dub Man," from the collection

Burning Spear V.
Buy: iTunes.com

Genre: Reggae

Artist: Burning Spear

Song: Dub Man

Album: Burning Spear V
The Cave Singers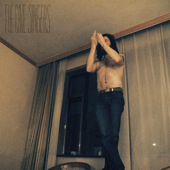 The Cave Singers are the Seattle-based rock/folk trio comprised of Hint Hint expat Pete Quirk (vocals guitar, harmonica, melodica), Pretty Girls Make Graves expat Derek Fudesco (guitars, bass), and Cobra High expat Marty Lind (drums, guitar). The ensemble has issued three full-lengths and is featured on various compilations since banding together in 2007. Collaborations/shared stages include Andrea Zollo, Band of Horses, Black Mountain, Death Cab for Cutie, Department of Eagles, Dr. Dog, Shearwater, and Lighting Dust. Discover The Cave Singers with "Black Leaf," from their 2011 project

No Witch,

produced by Randall Dunn (Black Mountain, Sunn O))), Boris). Buy full album.
Buy: iTunes.com

Genre: Alternative

Artist: The Cave Singers

Song: Black Leaf

Album: No Witch
Jaco Pastorius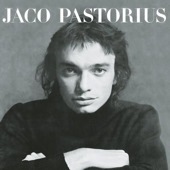 Magnetar jazz bassist composer Jaco Pastorius was born John Francis Anthony, the eldest of three, in Pennsylvania in 1951. The young Jaco started off with drums, but a sports injury took him to the bass, setting his legendary trajectory. His genius brought him to Herbie Hancock, Wayne Shorter, David Sanborn, Lenny White, Don Alias, Ian Hunter, Weather Report, Peter Erskine, Toots Thielemans, Mike Stern, Michael Brecker, and Joni Mitchell. Pastorius suffered from bipolar disorder and addiction, which took its chokehold at the close of the Me Decade. A nightclub scuffle landed him in the hospital with a cerebral hemorrhage, and he passed away at the too-early age of 35. This master of fretless bass was posthumously inducted into the DownBeat Jazz Hall of Fame in 1988. He leaves behind a trove of matchless grandeur. Remember this virtuoso with "Continuum," from the 1976 album

Jaco Pastorius.
Buy: iTunes.com

Genre: Jazz

Artist: Jaco Pastorius

Song: Continuum

Album: Jaco Pastorius
Middle Class Rut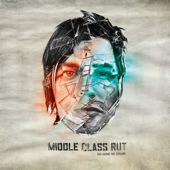 Middle Class Rut is the Sacramento-based swagger-rock duo comprised of Zack Lopez (guitar) and Sean Stockham (drums). As teenage co-founders of Leisure, Stockham and Lopez inked their freshman deal with DreamWorks at the hit of the aughts. By 2006, they refreshed as Middle Class Rut and tour incessantly. Their 15-track debut is a high-octane treat. Discover "Cornbread," from their 2010 project No Name No Color. Play it loud!
Buy: iTunes.com

Genre: Alternative

Artist: Middle Class Rut

Song: Cornbread
Album: No Name No Color