Agatsuma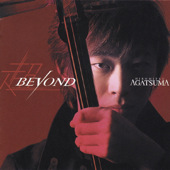 Hitachi, Japan's young-blood tsugaru-shamisen (three-string lute) master Hiromitsu Agatsuma has been one with the ancient Japanese music machine since his prodigious boyhood. In 1988, still in his tweens, he earned the win at the All-Japan Tsugaru-Shamisen Competition. Taking it pro as Agatsuma, he has issued a dozen-plus releases to date. Get started with "Baetnorae/Tsugaru Yosare Bushi," from his 2004 set Beyond. Agatsuma's mind-blowing

precision is very worth the eartime.



Buy: iTunes.com

Genre: World

Artist: Agatsuma

Song: Baetnorae/Tsugaru Yosare Bushi

Album: Beyond
Eric Hutchinson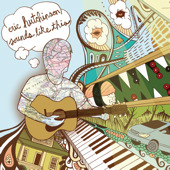 Blue-eyed-soul singer/songwriter Eric Hutchinson was born in Washington, D.C., at the dawn of the '80s. He picked up guitar in his teens, later adding piano. After attending Boston's Emerson College of Music, Hutchinson set off for L.A., then made a bee-line to NYC a few years after releasing his 2003 debut. He has since issued two more full-lengths, with a new collection expected in 2012. Collaborations/shared stages include Joe Jackson, Jason Mraz, G. Love, Matt Nathanson, Rachael Yamagata, Bob Schneider, Marshall Crenshaw, Jonatha Brooke, Ari Hest, and OneRepublic. Highlights include TV's American Idol, Grey's Anatomy, Jimmy Kimmel Live!, Craig Ferguson's The Late Late Show, Late Night With Conan O'Brien, and The Tonight Show (both Leno and Conan), with featured tracks in Sisterhood of the Traveling Pants 2. Turn up "You Don't Have to Believe Me," from Eric Hutchinson's combustibly foot-tapping 2008 S

ounds Like This.



Buy: iTunes.com

Genre: Pop

Artist: Eric Hutchinson

Song: You Don't Have to Believe Me

Album: Sounds Like This
Annie Ross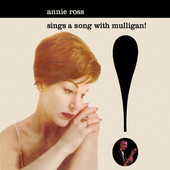 Jazz diva Annie Ross was born Annabelle Allan Short in Depression-era London of Vaudeville stock. After relocating Stateside, Annie, just 4, won a singing contest held by Paul Whiteman. By the age of 8, now living with an aunt in L.A., she hit the silver screen. As a young teen, Annie re-crossed the pond for a singing career in newly freed Europe, but returned to New York time and again to record with jazz legends Chet Baker, Gerry Mulligan, Zoot Sims, and Kenny Baker, among others. By the early '60s Ross opened up her own jazz club in London. Credits include films Superman III, Throw Momma From the Train, Pump Up the Volume, Blue Sky, and Short Cuts, and theater's The Threepenny Opera, The Seven Deadly Sins, Side by Side, and The Pirates of Penzance. Collaborations include Georgie Fame, Hoagy Carmichael, Tommy Flanagan, Dave Lambert, Joe Hendricks, and Tim Curry. Accolades include the ASCAP Jazz Wall of Fame, the NEA Jazz Masters Award, and the MAC Award for Lifetime Achievement. Remember this classic songbird with "I Guess I'll Have to Change My Plan," featuring Gerry Mulligan and Chet Baker, from her 1957 Sings a Song With Mulligan! (Bonus Track Version).
Buy: iTunes.com

Genre: Jazz

Artist: Annie Ross

Song: I Guess I'll Have to Change My Plan (feat. Gerry Mulligan & Chet Baker)

Album: Sings a Song With Mulligan! (Bonus Track Version)
Foster the People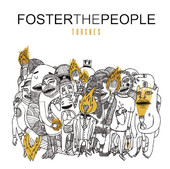 California's City of Angels alt-pop trio Foster the People is the brainchild of songwriter/multi-instrumentalist Mark Foster. Founded in 2009, the current lineup comprises Cubbie Fink (bass, vocals) and Mark Pontius (ex-pat of Malbec; drums), with Sean Cimino (guitar, keyboards, vocals) and Isom Innis (keyboards, vocals) joining in on the road. Collaborations include Kenny G, Zach "Reazon" Heiligman, and producers Paul Epworth, Rich Costey, and Greg Kurstin (Geggy-Tah). Highlights include SNL, two Grammy nominations, 2 MTV Award noms, and the SharkOne Award for New Artist of the Year. Download "Warrant," from Foster the People's freshman debut full-length Torches.
Buy: iTunes.com

Genre: Alt-Pop

Artist: Foster the People

Song: Warrant

Album: Torches
Rose Royce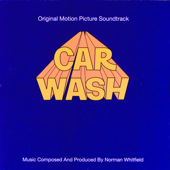 Disco-era

royals Rose Royce emerged from its backing-band chrysalis in 1976, thanks to its classic Car Wash soundtrack. Originally dubbed Total Concept Limited, the group was founded by Kenny Copeland (trumpet, lead vocals) and Henry Garner (drums), with a rotating cast including Terral Santiel (congas), Lequeint Jobe (bass), Michael Moore (saxophone), Rose Norwalt (vocals), Kenji Brown (guitar, vocals), Freddie Dunn (trumpet), Michael Nash (keyboards), Walter Downing (organ), and Wah Wah Watson (guitar). Following the Grammy for Best Original Film Score Album,

Rose Royce released a baker's dozen and re-formed as recently as 2010.

Collaborations include Edwin Starr, Norman Whitfield, The Undisputed Truth, Yvonne Fair, and The Temptations. Featured track credits include The Simpsons, The Mod Squad, Money Talks, and Harold and Kumar Go to White Castle. Highlights include Oprah, Soul Train, The Dinah Shore Show, The Merv Griffin Show, and The Tonight Show With Johnny Carson. Revisit the super-soul darlings with "Keep On Keepin' On," from their breakout Car Wash.

Buy: iTunes.com

Genre: R&B/Disco

Artist: Rose Royce

Song: Keep On Keepin' On

Album: Car Wash (Original Motion Picture Soundtrack)
James Blake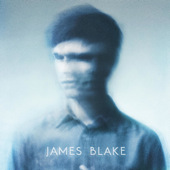 British singer/songwriter and producer James Blake was born in late-'80s London, the son of U.K. pop staple James Litherland. After making some music bones recording in his college dorm, Blake unleashed his freshman debut in 2010. He has since issued handfuls of EPs and singles, also recording under his nom de plume Harmonimix. Collaborations/shared stages include Mount Kimbie, Bon Iver, Katy B, Rob McAndrews, Justin Vernon, and Miti Adhikari. Accolades include nominations for a BRIT Award and a Mercury Prize in 2011, and he took home the second-place Sound of 2011 Award from the BBC. Put your ear to "The Wilhelm Scream," from James Blake's 2011 eponymous set James Blake.

Buy: iTunes.com

Genre: Experimental Pop

Artist: James Blake

Song: The Wilhelm Scream

Album: James Blake