Jimmy McGriff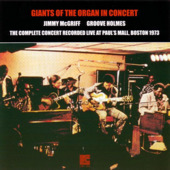 Jazz organist Jimmy McGriff was born in Philadelphia during the Great Depression to pianist parents. As a youth, he mastered the bass, saxophone, drums, vibes, and piano, crediting much of his inspiration to the Baptist church. In the '50s, McGriff served in Korea, worked as a police officer, then attended his hometown's Combe school for music. Relocating to New York, he studied at the Julliard School of Music and was coached privately by organ luminaries Jimmy Smith, Milt Buckner, and Sonny Gatewood. McGriff got his break in 1962, inking the first of many record deals in his five-decade career. Collaborations include Little Junior Parker, Big Maybelle, Charles Earland, Bernard Purdie, Don Williams, Hank Crawford, Bob Porter, and Rudy Van Gelder. Download the classic "Mozambique," from Jimmy McGriff's 1972 album Giants of the Organ in Concert, with Groove Holmes.
Buy: iTunes.com

Genre: Jazz/Blues

Artist: Jimmy McGriff

Song: Mozambique

Album: Giants of the Organ in Concert: Jimmy McGriff & Groove Holmes
We Were Promised Jetpacks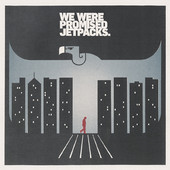 Edinbur

gh rockers We Were Promised Jetpacks were founded in 2003. The lineup comprises Adam "

Seal Hands" Thompson (vocals, guitar); Michael Palmer, a.k.a. William Hill (guitar); Sean "Chocolate Charles" Smith (bass); and Darren Lackie, a.k.a. Peter Quiznose (drums). Thanks to the championing of Frightened Rabbit, the band signed with the Fatcat labe

l and has issued two full-lengths and a slew of singles to date, with another full set due in 2012. Collaborations/shared stages include Jimmy Eat World and The Lonely Forest. Highlights include featured tracks in the film Hall Pass, TV's One Tree Hill, Sons of Anarchy, and Showtime's Shameless. Add the stirring "Build Me a Bridge (Bonus Track)," from We Were Promised JetPacks' 2011 project In the Pit of the Stomach (Bonus Track Version) to your flock of sound. Turn it up!
Buy: iTunes.com

Genre: Alternative

Artist: We Were Promised Jetpacks

Song: Build Me a Bridge (Bonus Track)

Album: In the Pit of the Stomach (Bonus Track Version)
Earth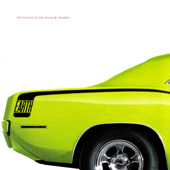 Seattle-based grunge-whirr outfit Earth is the creation of guitarist/songwriter Dylan Carlson. Founded in 1989 with (future recordman) Slim Moon (vocals) and Greg Babior (guitar), Earth's revolving-door cast has included Adrienne Davies (drums), Lori Goldston (cello), Karl Blau (bass), and Angelina Baldoz (bass on tour). The group has released over two decades of collectibles since its inception. While Earth's sonics are largely instrumental, its history's been graced with the vocals of Carlson's lost comrade Kurt Cobain. Check out the hypnotically head-banging "Tallahassee," from Earth's 1996 set Pentastar-In the Style of Demons.
Buy: iTunes.com

Genre: Grunge/Alt

Artist: Earth

Song: Tallahassee

Album: Pentastar-In the Style of Demons
Brookville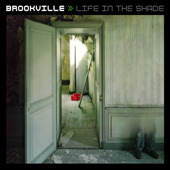 Alt-pop project Brookville is the New York-based brainchild of singer/songwriter/producer Andy Chase (Ivy). Founded in the early aughts, Brookville has issued three full-lengths and has featured

fellow Ivy mates James Iha (Smashing Pumpkins) and Adam Schlesinger (Fountains of Wayne). Credits include films Shallow Hal and Bee Season. Collaborations include Tahiti 80, Chara, The Brazilian Girls, Marty Beller (They Might Be Giants), Josh Lattanzi (Ben Kweller, The Lemonheads), and Juliana Hatfield. Rediscover the downtown elegance of "Shadows," from the 2006 set Life in the Shade.
Buy: iTunes.com

Genre: Alternative

Artist: Brookville

Song: Shadows

Album: Life in the Shade
Gordon Gano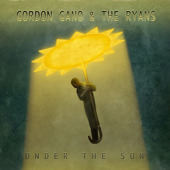 Songsmith Gordon Gano, founder of alt-punk legion Violent Femmes, has served up three-plus decades of poetry and fire. Born in the JFK era on the East Coast, one of eight children of a musician mom and a man of the cloth, Gordon moved to Milwaukee in his tweens. Early finger-bleeding led to the genesis of Violent Femmes in 1980 with Brian Ritchie (bass) and Victor DeLorenzo (drummer). By 1987, Gano made some noise with gospel-rock project The Mercy Seat, then continued with VF for a 20-year run, pausing for his solo debut in 2002. In 2009, Gano launched Gordon Gano & The Ryans with brothers Billy and Brendan Ryan (The Bogmen). Collaborations include PJ Harvey, Frank Black, The Lost Bayou Ramblers, John Cale, and Lou Reed. Discover "Here as a Guest," from Gordon Gano & The Ryans' 2009

Under the Sun.
Buy: iTunes.com

Genre: Rock

Artist: Gordon Gano

Song: Here as a Guest

Album: Under the Sun
The Broken West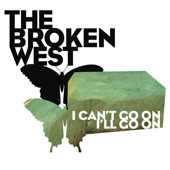 Los Angeles rock quintette The Broken West was founded in 2004, originally dubbed The Brokedown. The ensemble, refreshed in 2006 as The Broken West, comprises Ross Flournoy (lead vocals, guitar), Dan Lead (guitar, vocals), Brian Whelan (bass, vocals), Scott Claassen (keyboards, backing vocals), and Sean McDonald (drums) later stepping in for founding drummer Rob McCorkindale. The Broken West issued three releases before breaking up in 2009. Shared stages include Fountains of Wayne and The National. Highlights include Austin City Limits Music Festival and TV's Grey's Anatomy. Revisit the gentlemen with "Big City," from their 2007 project I Can't Go On, I'll Go On.
Buy: iTunes.com

Genre: Alt-Pop

Artist: The Broken West

Song: Big City

Album: I Can't Go On, I'll Go On