The Mighty Hannibal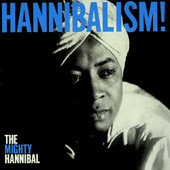 Soul impresario The Mighty Hannibal (a.k.a. James Henry Shaw), born at the Great Depression's close, started singing in his teens. By the mid-'50s, as a member of the Overalls alongside future Pips Edward Patten and Merald Knight, he began to fashion his professional bones. While hitting his stride in the mid-'60s with a string of R&B successes ("Jerkin' the Dog," "Fishin' Pole," "Hymn No. 5"), Hannibal lost his way to darker times. Coming out of it by the early '70s, refreshed as "King" Hannibal, he dug his heels into gospel and took a station as staff producer for Venture Records. His early work was celebrated in the late '90s with reissues and again in 2009 by director Ezra Bookstein's documentary Showtime! Collaborations include Jack Nitzsche, Elton John, and Leon Russell. Rediscover the classic greatness of "Hymn No. 5," from the 2001 album Hannibalism!
Buy: iTunes.com

Genre: R&B/Soul

Artist: The Mighty Hannibal

Song: Hymn No. 5

Album: Hannibalism!
Allen Stone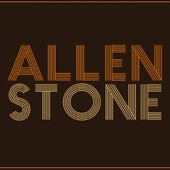 Chewelah, Washington's blue-eyed soul magnetar Allen Stone grew up singing in the church. Still in his tender 20s, he's released two full-lengths to date and has already started pushing the charts in his favor. His voice soars effortlessly while serving up contagious melodies. With appearances on TV's Conan and collaborators like Daryl Hall, he's all up in the atmosphere now. Shared stages include the Seattle Rock Orchestra, Jack's Mannequin, and Jukebox The Ghost. Enjoy Allen Stone's incendiary old school touch with "Nothing to Prove" from his 2011 project Allen Stone.
Buy: iTunes.com

Genre: R&B/Soul

Artist: Allen Stone

Song: Nothing to Prove

Album: Allen Stone
The Cardigans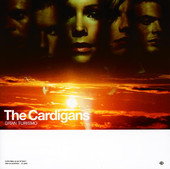 Swedish pop-rock quintette The Cardigans came into the light in the early '90s as teens in

Jönköping.

Originally founded by Peter Svensson (guitars) and Magnus Sveningsson (bass), later adding Nina Persson (vocals), Bengt Lagerberg (drums) and Lars-Olof Johansson (keys, guitar). The band issue

d its debut full-length in 1994 and was awarded Best Album from Slitz (the Swedish music mag). Since rocketing globally, The Cardigans have issued six releases to date, while adding on various side solo projects to their credits. Magic moments include tracks for The X-Files, A Life Less Ordinary, and Grand Turismo 2 Play Station. Collective collaborations/shared stages include Tom Jones, Liz Phair, Danger Mouse, and Sparklehorse. Revisit The Cardigans with "Erase/Rewind," from their 1998 Gran Turismo.
Buy: iTunes.com

Genre: Rock

Artist: The Cardigans

Song: Erase/Rewind

Album: Gran Turismo
Matthew Puckett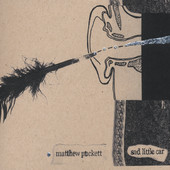 New York City native composer/singer Matthew Puckett,

now L.A.-based,

has an oeuvre of film and television

soundwork that's grown since the late '90s, including the theme for the Peabody Award-winning ABC-TV show Hopkins. Even with a half-dozen-plus full-lengths to his credit, Puckett's found time to double as the musical alter ego of eclectic filmmaker Eric Schaeffer (TV's Gravity, Starved, I Can't Believe I'm Still Single, and film-festival fave After Fall, Winter). Highlights include the Boston Med theme "Everything I Want" and tracks/scores for We're Out of the Business, She Wants Me, and Some Boys Don't Leave. Puckett is currently releasing a track a month from his upcoming set All Our Hands in the Air and seeking funds via Kickstarter for a rock project. Collaborations include The Sklar Brothers, Elizabeth Gillies, Adam Irigoyen, and Lynhurst. Discover "Self," from Matthew Puckett's 2004 project

Sad Little Car.
Buy: iTunes.com

Genre: Singer/Songwriter

Artist: Matthew Puckett

Song: Self

Album: Sad Little Car
Jóhann Jóhannsson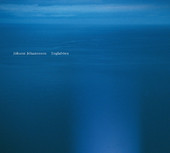 Icelandic neo-electro experimental classical composer/producer Jóhann Jóhannsson was born in late-'60s Reykjavik. He kicked off his career as a member of Daisy Hill Puppy Farm. His affiliations include Ham, LHOOQ, Dip, and Evil Madness. Jóhannsson also founded Apparat Organ Quartet at the end of the millennium. Highlights include his art collective Kitchen Motors, a (2008) first-prize award for the Rhode Island International Film Festival's Best Original Score, and a dozen-plus film scores and albums. Collaborations include Marc Almond, Barry Adamson, Pan Sonic, The Hafler Trio, Jaki Liebezeit, Laetitia Sadier, David Tibet, Larsen, Kira Kira, and Hilmar Jensson. Discover Jóhann Jóhannsson's "Englabörn," from his 2002 solo debut Englabörn.
Buy: iTunes.com

Genre: Electronic/Classical

Artist: Jóhann Jóhannsson

Song: Englabörn

Album: Englabörn
Townes Van Zandt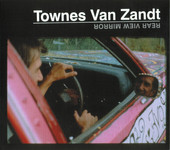 Country-folk songsmith Townes Van Zandt was born in Fort Worth, Texas,

descending from an oil, banking, and ranching family that established the town in the late 1800s.

His boyhood was travel bound--between Montana, Colorado, Minnesota, and Illinois--with a hitch in military academy. In college, he took up economic studies and sank his teeth into music, then hit the mid-'60s coffeehouse circuit after relocating to Houston. In a creative stretch from 1968 to '73, he recorded near half his body of work. His compositions have been covered by Merle Haggard, Willie Nelson, Emmylou Harris, Jimmie Dale Gilmore, Nanci Griffith, Hoyt Axton,

and Cowboy Junkies. Signature titles comprise "For the Sake of the Song," "To Live's to Fly," and "Pancho and Lefty." Collaborations/shared stages include Guy Clark, Jerry Jeff Walker, Lightnin" Hopkins, Mickey Newbury, Jack Clement, John Lomax III, Chips Moman, and Spooner Oldham. Van Zandt continued to play small clubs for the rest of his career, until his passing in 1997 at the too-young age of 52. Remember this humble hero with "Waitin' 'Round to Die," from his 1979 album Rear View Mirror.
Buy: iTunes.com

Genre: Folk

Artist: Townes Van Zandt

Song: Waitin' Round to Die

Album: Rear View Mirror