 The Zombies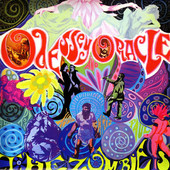 British rock incendiaries The Zombies exploded on the scene in 1964, when schoolmates Colin Blunstone (vocals), Rod Argent (piano), Paul Atkinson (guitar), Hugh Grundy (drums), and Chris White (bass) won a UK talent show. Soon after, they crossed the pond, making their inaugural appearance on Hullabaloo. The Zombies went on to chart in both the U.S. and the UK with "She's Not There" and "Tell Her No" before breaking up in 1968. The following year, classic track "Time of the Season" took on an afterlife for the band and went gold. Over the decades, with countless replays, covers (Courtney Love, Super Furry Animals, Paul Weller, Beck), and timeless tracks for film and TV, The Zombies remain eternal. Revisit "A Rose for Emily," from The Zombies' 1968 Odessey and Oracle.
Buy: iTunes.com

Genre: Rock

Artist: The Zombies

Song: A Rose for Emily

Album: Odessey and Oracle
This Is The Kit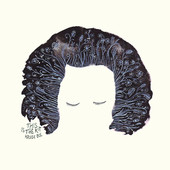 Bristol, England's This Is The Kit is the brainchild of banjoist/guitarist/songstress Kate Stables. Founded in the early aughts, This Is The Kit has issued two albums and numerous sides to date, and often troubadours throughout the Continent. Collaborations/shared stages include Rozi Plain, John Parish (PJ Harvey), Jesse D. Vernon, Rachael Dadd (Whalebone Polly), and Jim Barr (Portishead). Stables unlocks the heart and opens the soul to wonder and repose. Get "Our Socks Forever More," from This Is The Kit's 2008 full-length debut Krulle Bol.
Buy: iTunes.com

Genre: Rock

Artist: This Is The Kit

Song: Our Socks Forever More

Album: Krulle Bol
Aim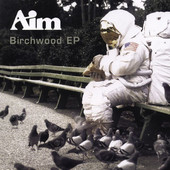 UK hip-hop DJ/producer Aim (a.k.a. Andrew Turner) was born into a house of music. Early inspiration came from his jazz-drummer father. Turner made his bones on skins and turntables, and then, at the hit of the '90s, opened his vinyl-only (YES!) record store and "started making beats." Soon after, he inked with Grand Central Records and issued three full-lengths and a handful of 12"s. By the mid-aughts, Aim co-founded ATIC Records and has since notched nine more releases to date. Discover this underground wiz with "Northwest (Gripper Remix)," from Aim's 2007 Birchwood-EP.
Buy: iTunes.com

Genre: Hip-Hop/Rap

Artist: Aim

Song: Northwest (Gripper Remix)

Album: Birchwood-EP
Axel and the Farmers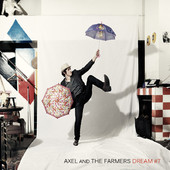 Axel and The Farmers is the creation of producer/multi-instrumentalist/singer Axel Concato. The Normandy-born music man crossed the channel to London in the early aughts and cut his teeth playing in several projects. By 2004, he founded Axel and The Farmers. Collaborations include Arnaud Van Colen, Sébastien Dousson, Romuald Deschamps, Barth, Melody Prochet, Yoann Le Dantec, and Christophe Boissière. Among band highlights are Parisian TV show Arte's "One Shot Not" jam session with Florence + the Machine and shared stages with White Russians and The Pretenders. Catch Axel and The Farmers with "Lamp Post Lighter (Mark Gardener Acoustic Version)," from debut project Dream #7-EP.
Buy: iTunes.com

Genre: Alternative

Artist: Axel and the Farmers

Song: Lamp Post Lighter (Mark Gardener Acoustic Version)

Album: Dream #7-EP
B.Alone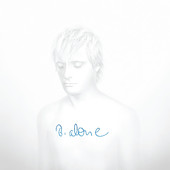 French multi-instrumentalist/ remixer/enigma B.Alone is an alt-ambient-funk powerhouse. Treading on wonder, catchy mood swings, and talent, he's made his way from mixing for Salif Keita, V.L.A.D., Super Preachers, Indochine, La Grande Sophie, and Noir Désir to holding down the stage. B.Alone marked his solo debut with a nine-track set in 200

8 -- produced by Avril Bourdon, with original lyrics by Pascal Regard -- and can also be found on various compilations. Worth discovering -- download "Hot Peace," from B.Alone's 2008 Beautiful.
Buy: iTunes.com

Genre: Alternative

Artist: B.Alone

Song: Hot Peace

Album: Beautiful
Zoot Sims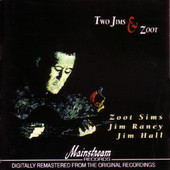 Jazz sax giant Zoot Sims was born in Roaring '20s California, the son of vaudeville parents. He found his calling during early boyhood in the clarinet and drums. Zoot went pro in his teens with the Bobby Sherwood Orchestra. The virtuoso's elite collaborations include Al Cohn, Benny Goodman, Artie Shaw, Stan Kenton, Sonny Rollins, John Coltrane, Ken Baker, Coleman Hawkins, Bucky Pizzarelli, Buddy Rich, Illinois Jacquet, Jimmy McGriff, Gerry Mulligan, Benny Carter, and beat legend Jack Kerouac. The maestro recorded scores of albums during his four-decade career and passed away in 1985 at the age of 59. Remember Zoot Sims with the 1972 title "All Across the City," from Two Jims & Zoot, with Jimmy Raney and Jim Hall.
Buy: iTunes.com

Genre: Jazz

Artist: Zoot Sims

Song: All Across the City

Album: Two Jims & Zoot