In forever loving memory of Dick Clark and Levon Helm.
Marvin Etzioni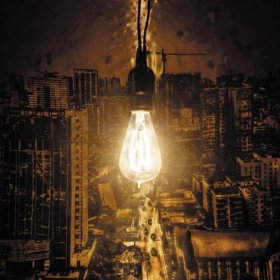 Songmaster/singer and producer Marvin Etzioni was born in Brooklyn, the son of a carpenter and the eldest of three. During his boyhood in Los Angeles, Marvin found his soul in a Stradolin mandolin given to him by his grandfather

-- soon after,

the Beatles, vintage country, and rock 'n' roll 45s cast their spell. Post high school, Etzioni founded The Model, championed by Springsteen producer Chuck Plotkin. Following resolute paying of dues on the L.A. club scene, Etzioni became a driving force in the '80s alt-country punk quartette/phenom Lone Justice. After sharing stages with U2 and Tom Petty & The Heartbreakers, the Mandolin Man went solo.

Etzioni recalls his start: "The first record I produced I dropped off to Dick Clark's office. Two weeks later, it was played on American Bandstand." Production credits include Toad The Wet Sprocket, Counting Crows, The Williams Brothers, and Peter Case. Magic moments include Bob Dylan, Ron Wood, T Bone Burnett, Keith Richards, Jimmy Smith, Jon Brion, and The Dixie Chicks. Etzioni's new 22-track stockpile includes duets with luminaries Lucinda Williams, Steve Earle, Maria McKee, The Dixie Hummingbirds, Buddy Miller, Richard Thompson, and John Doe. Discover "Hold Fast Your Dreams," featuring Chris Pierce, from Etzioni's 2012 project Marvin Country! It puts you inside a new classic. Buy full album.

Buy: iTunes.com

Genre: Alternative Country

Artist: Marvin Etzioni

Song: Hold Fast Your Dreams

Album: Marvin Country!
Graham Coxon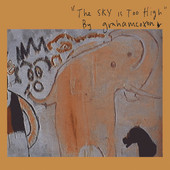 Britpop stalwart (Blur expat) and painter Graham Coxon was born at the close of the '60s in West Germany, the product of musical parents. As a lad in Southern England, Graham discovered the guitar, saxophone, drums, clarinet, lapsteel, and piano -- to name a few -- all self-taught. During fine-art studies in London, he joined musical forces with old school chum Damon Albarn, and by the late '80s Blur started making big noise. In 1998, even as the band reached new heights, he launched a sideline career as a solo act. Four Graham Coxon albums later, he left Blur and has since recorded a trove of ear candy to date. Credits include painting exhibitions and installations throughout England. Peter Doherty, Stephen Street, Paul Weller, Ninian Doff, and Ben Hillier are among his collaborations. Revisit Graham Coxon with "Me You, We Two" from his 1998 freshman set The Sky Is Too High.
Buy: iTunes.com

Genre: Rock

Artist: Graham Coxon

Song: Me You, We Two
Album: The Sky Is Too High
The Head and The Heart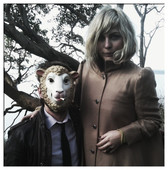 Seattle-based alternative sextette The Head and The Heart was created in 2009 by songwriters Josiah Johnson and Jonathan Russell, coming off "a variety of day jobs and academic pursuits... and open-mic nights." The lineup would soon add the talents of Kenny Hensley (keyboards), Charity Rose Thielen (violin, vocals), Tyler Williams (drums), and Chris Zasche (bass), and by 2010, the ensemble issued its tenderfoot self-release. The Head and The Heart caught the attention of Sub Pop Records, which refreshed and re-released the collection in 2011. With a highlighted appearance on Conan, The Head and the Heart's collaborations/shared stages include Shawn Simmons, Steven Aguilar, Vampire Weekend, The Walkmen, Dr. Dog, Dave Matthews, The Low Anthem, The Decemberists, Iron & Wine, My Morning Jacket, and Death Cab for Cutie. Discover "Down in the Valley," from their eponymous album The Head and The Heart.
Buy: iTunes.com

Genre: Alternative

Artist: The Head and The Heart

Song: Down in the Valley

Album: The Head and The Heart
Pinback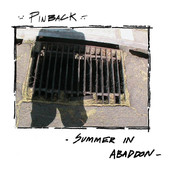 Pinback is the San Diego-based alt-rock unit captained by songwriters and multi-instrumentalists Armistead "Zach" Burwell Smith IV (Three Mile Pilot) and Rob Crow (Thingy, Heavy Vegetable, Goblin Cock). Founded in 1998, the band currently includes Chris Prescott, Erik Hoversten, and Braden Diotte. Through the years, Pinback has been graced by Tom Zinser, Mario Rubalcaba, Terrin Durfey, Eric Hoversten, Ryan Bromley, Cameron Jones, Kenseth Thibideau, Gabriel Voiles, Dmitri Dziensuwski, Donny Van Zandt, and Thatcher Orbitachi. The outfit rings a beautiful orbit of sound musicianship and song. Start with "3X0," from their 2004 release Summer in Abaddon, and then get some more.
Buy: iTunes.com

Genre: Alternative

Artist: Pinback

Song: 3X0

Album: Summer in Abaddon
Morcheeba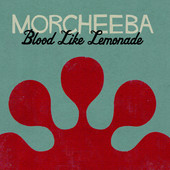 Trip-hop Brit inventionists Morcheeba were born in the mid-nineties with the core comprising the Godfrey brothers -- Paul (DJ) and Ross (multi-instrumentalist) -- and songbird Skye Edwards. The ensemble released its debut in 1996 and has seven full-lengths to date. In 2003, Edwards took an intermission from Morcheeba, recorded two solo albums, and worked with Ivor Guest, Pat Leonard, and Daniel Lanois. Vocalists Daisy Martey and Jody Sternberg took turns on the mic before Edwards returned in 2010. Cooperative credits include various compilations and tracks for TV's Hung and Steven Soderbergh's film The Girlfriend Experience. Collaborations/shared stages include Big Daddy Kane, David Byrne, Kurt Wagner, Slick Rick, Judie Tzuke, Thomas Dybdahl, Bradley Burgess, Cool Calm Pete, Biz Markie, Pace Won, and Manda. Revisit Morcheeba's "Recipe for Disaster," from their 2010 Blood Like Lemonade.
Buy: iTunes.com Genre: Electronic

Artist: Morcheeba

Song: Recipe for Disaster

Album: Blood Like Lemonade
Luke Temple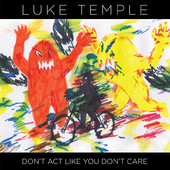 Salem, Massachusetts-born

singer/songwriter/visual artist

Luke Temple is a cacophony of sound. Temple's roots thrived in the School of the Museum of Fine A

rts in Boston, and after college he landed in NYC, day-jobbing as a muralist while recor

ding his debut EP. In 2004,

Temple inked

his first record deal. By the late aughts, he founded Here We Go Magic, adding Michael Bloch (guitar), Peter Hale (drums), Jen Turner (bass), and Kristina Lieberson (keys) for the act's sophomore set. Shared stages/collaborations include

Grizzly Bear, The Walkmen, White Rabbits, The New Pornographers, Broken Social Scene, Nigel Goodrich, Nat Livingston Johnson, and Gregory Mitnick. Magic moments include a featured track for TV's Grey's Anatomy and Bonnaroo, Coachella, and Glastonbury fests. Download "More Than Muscle," from Luke Temple's 2011 Don't Act Like You Don't Care. Hit rewind!

Buy: iTunes.com

Genre: Alternative

Artist: Luke Temple

Song: More Than Muscle

Album: Don't Act Like You Don't Care