Pyyramids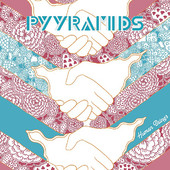 Pyyramids is the Los Angeles-based experimental-pop duo comprised of multi-instrumentalist Tim Nordwind (OK Go) and Windy City singer Drea Smith (He Say She Say). The unit was founded in cyberspace at the end of the aughts, recording several tracks online before Smith relocated to the coast. Their collective projects and collaborations comprise Lupe Fiasco, Dan Konopka, and Doc McKinney (The Weeknd) -- all marked by their art-bound fingerprints. In 2011, the unit issued their debut EP, and its backdrop begets mood, air, swagger, and the great beyond. Discover "That Ain't Right," from the Pyyramids' freshman set Human Beings-EP. Play it loud!
Buy: iTunes.com

Genre: Art Pop/Rock

Artist: Pyyramids

Song: That Ain't Right

Album: Human Beings-EP
Jackie Wilson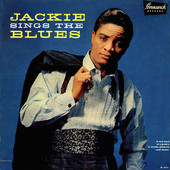 Soul/R&B crooner Jackie Wilson was born in Motor City amid the Great Depression. Young Jack grew up on devotionals and started singing as a child. After tween membership in The Eveready Gospel Singers, Jackie headed into teenage entanglements with the law, and time at a correctional facility, where he picked up boxing, qualifying for the Golden Gloves at age 16. By the early '50s, he got back into music, recording for Dizzy Gillespie's Dee Gee label as "Sonny" Wilson. From there his trajectory was set via The Thrillers, Royals, The Dominos, and a solo career that gave way to countless chart-toppers and dozens of releases. Collaborations include Count Basie, Berry Gordy, Billy Ward, and Billy Davis. His personal life was riddled with misfortune and a heart attack in 1975 (whilst performing at a Dick Clark concert) that ended the superstar's career. Wilson spent the remainder of his life in continual care, passing away at the age of 49 in 1984. The Grammy Hall of Famer was also posthumously inducted into the Rock and Roll Hall of Fame (1987) and honored by the R&B Foundation's Legacy Tribute Award (2003). Remember him with "Doggin' Around," from his 1960 collection Jackie Sings the Blues.
Buy: iTunes.com

Genre: R&B/Soul

Artist: Jackie Wilson

Song: Doggin' Around

Album: Jackie Sings the Blues
Papa Wemba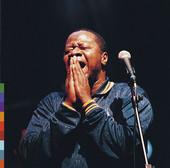 Congolese world-music luminary Papa Wemba was born Jules Shungu Wembadio Pene Kikumba in 1949 in Kasai province. Jules, the eldest son of a soldier/hunter, learned music from his mother, an expert in funerary rites. By 1969, Wemba made his early professional bones in notable Zairian soukous outfit Zaiko Langa

Langa. By the mid '70s, he launched his own collective, ISIFI Lokole (Institut du Savoir Idéologique Pour la Formation des Idoles), with music mates Evoloko Lay Lay, Mavuela Somo, and Bozi Boziana. Wemba went on to brainchild Viva La Musica before relocating to France by the mid-'80s. Collaborations include Hector Zazou, Youssou N'dour, Koffi Olomide, Lokua Kanza, Ray Lema, and Peter Gabriel. Highlights include three films and over 40 releases. The impressario, an activist for the oppressed, briefly landed in prison in 2003 for championing Congolese illegals in Paris. Download Papa Wemba's "Excuse Me," from his 1998 release Molokai.
Buy: iTunes.com

Genre: World

Artist: Papa Wemba

Song: Excuse Me

Album: Molokai
Jimmie Driftwood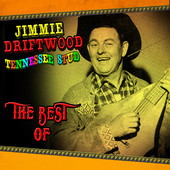 Folklorist, prolific songwriter, singer/multi-instrumentalist, and environmental apostle Jimmie (Jimmy) Driftwood was born James Morris in Arkansas in 1907. As a boy, he took to his grandfather's homemade guitar and never put it down. With a brief education Driftwood thrived, qualifying to teach at the tender age of 16 before earning his own high school diploma. By the mid-'30s, he used song to school his students, and in the '40s became a principal, composing all the while. Driftwood found his gait later in life and by 1957 inked with RCA and took his boots to the Grand Ole Opry. A fortuitous introduction to singer Johnny Horton led to the successful cover of Driftwood's "The Battle of New Orleans," a national chart-topper for weeks. Highlights include Grammy Awards and nods, performances at Carnegie Hall, a noted appearance for Nikita Khrushchev, and collaborations/shared stages with Eddie Arnold, Chet Atkins, Muddy Waters, Odetta, and Doc Watson. The trailblazer, who died at the age of 91, also served the Arkansas Parks and Tourism Commission, the Advisory Committee of the John F. Kennedy Center for the Performing Arts, and the National Advisory Board for the National Endowment for the Arts. Visit the past with "Santy Anny-O," from Jimmie Driftwood's 1962 Tennessee Stud-The Best Of.
Buy: iTunes.com

Genre: Country

Artist: Jimmie Driftwood

Song: Santy Anny-O

Album: Tennessee Stud-The Best Of
Van She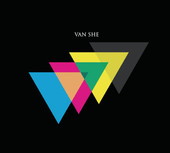 Van She is the Sydney-based electro-pop quartette comprised of Nicky Routledge (vocals, guitar), Michael Di Francesco (keys, guitar), Matt Van Schie (bass, vocals), and Tomek Archer (drums, programming). The synth-tastic band was founded in 2005 and conjures Reagan-era big hair, neon, shoulder pads, and Ray-Bans through their trove of remixes, singles, EPs, and a 12-track full-length. Shared stages include Yeah Yeah Yeahs, New Young Pony Club, Daft Punk, Phoenix, and Bloc Party. Collaborations include Crystal Castles, Klaxons, Martina Topley-Bird, and Shinichi Osawa. Get "Kelly," from their eponymous 2005 debut Van She-EP.
Buy: iTunes.com

Genre: Rock

Artist: Van She

Song: Kelly

Album: Van She-EP
Micachu & The Shapes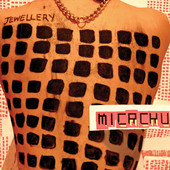 London-based Micachu & The Shapes is the avant-pop brainchild of classically trained multi-instrumentalist, songwriter, and producer Mica Levi. The trio, graced by Raisa Khan (keyboards) and Marc Pell (drums), issued their freshman track in 2008, while Levi was still in school for music composition. Two full-lengths, a batch of mixtapes, and several singles have followed, with a new project coming down the pike. Collaborations/shared stages include the London Philharmonic Orchestra, Matthew Herbert, Spoon, Built to Spill, Japandroids, The Raveonettes, and the London Sinfonietta. Hit the "Calculator," from Micachu & The Shapes' 2009 Jewellery (Bonus Track Version).
Buy: iTunes.com

Genre: Alternative

Artist: Micachu & The Shapes

Song: Calculator

Album: Jewellery (Bonus Track Version)