Yma Sumac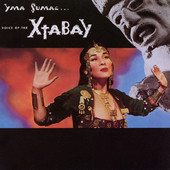 Five-octave "exotique" phenom Yma Sumac (Zoila Augusta Emperatriz

Chávarri

Del Castillo) was born in Ichocán, Peru, in 1922, and is said to be a direct descendant of Atahualpa, Inca's last emperor. Inspired by the birds of the High Andes, she

started

singing as a young girl and in her tweens hit Argentine radio. Sumac made her first recording in her early 20s and soon after married conductor/guitarist Moisés Vivanco. She and Vivanco formed The Inka Taky Trio with Sumac's cousin Cholita Rivero. In 1946, after a successful run in South America, the trio landed in NYC. Capitol Records swiftly swooped up the songbird, setting her trajectory into global recognition -- from stage and film appearances in the '50s and sold-out world tours in the '60s to club revivals in the '80s and '90s -- with a treasure trove of recordings. Her lifetime

achievement was recognized in May 2006 with Peru's highest honor, the Orden Del Sol. The force of nature passed away at the age of 86 and was laid to rest at the Hollywood Forever Cemetery. Revisit the unmatchable Yma Sumac with "Tumpa (Earthquake)," from her 1950 release Voice of the Xtabay.
Buy: iTunes.com

Genre: Latin/Exotique

Artist: Yma Sumac

Song: Tumpa (Earthquake)

Album: Voice of the Xtabay
Link Wray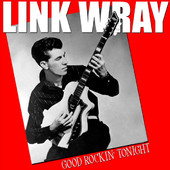 Rockabilly legend Link Wray was born Fred Lincoln Wray Jr. in North Carolina at the close of the '20s. His childhood was charged with a love of guitar set in the landscape of Virginia, where his father worked for the Navy shipyard during WWII. By the early '50s, Wray started to make his music bones, married the first of his four wives, and co-founded Lucky Wray & The Palomino Ranch Hands with his brothers. During the Korean War, he served his country, costing him a lung from TB. The challenge of singing set his focus to guitar, a backhanded boon sparking his virtuosic style, then refreshed as The Wrays. Link went on to issue his collective gift of sound as Link Wray & His Ray Men, which introduced the power chord to rock listeners in the late '50s. The spitfire delivered a bevy of solo projects for Cadence, Epic, his own label Rumble Records, Swan, Polydor, and Virgin. By the late '70s, he made Denmark his home. This Rockabilly Hall of Famer's collaborations include Jerry Garcia, Robert Gordon, Tower of Power, Boz Scaggs, Eric Clapton, and John Cipollina. The master passed away in 2005. Remember him with the 1963 recording "The Black Widow," from his Good Rockin' Tonight collection.
Buy: iTunes.com

Genre: Rock

Artist: Link Wray

Song: The Black Widow

Album: Good Rockin' Tonight
Michael Kiwanuka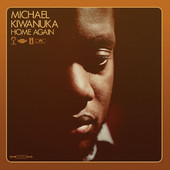 North London folk/soul artist Michael Kiwanuka was born in the late '80s, the son of Ugandan survivors of Idi Amin's bloodthirsty regime. His boyhood was flooded with the classic influences of Dylan, Redding, Withers, Hendrix, and Nirvana. After arts studies at the University of Westminster, Kiwanuka made his way as a session player, and soon after landed in the studio with producer Paul Butler of The Bees. Collaborations/shared stages include Adele, Chipmunk, Bashy, Labrinth (Tinie Tempah), and James Gadson. Kiwanuka, winner of the BBC's Sound of 2012 poll, has released three EPs and a full-length to date. This youngblood's old soul is the real deal with his every note and every breath. Download this fully inspired full-length Home Again in its entirety, an all-the-way-through exquisitely sequenced and divine collection.
Buy: iTunes.com

Genre: Singer/Songwriter

Artist: Michael Kiwanuka

Song: Home Again

Album: Home Again
Wilmer & The Dukes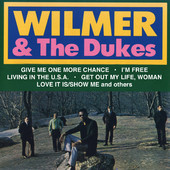 Soul/R&B outfit Wilmer & The Dukes, were founded in the late '50s in Geneva, New York. Members comprised Wilmer Alexander Jr. (saxophone, vocals), Doug Brown (guitar), Ronnie Alberts (drums), Ralph Gillotte (keys), and Monte Alberts (bass). Backing musicians included Bert Collins (trumpet), Ralph Hamstent (organ), Arnie Lawrence (baritone sax), Tommy Mitchell (trombone), Richard Radice (sax), and Jerome Richardson (sax). After making their name as a cover band, they issued just one full-length, with various compilation features, during their tenure. Shared stages include Screamin' Jay Hawkins, the Bellmontes, Johnny Cash, Dionne Warwick, and Blood, Sweat & Tears. Although the ensemble disbanded in 1974, they recharged in '88 as The Legendary Dukes. Discover Wilmer & The Dukes' "I'm Free," from their 1969 Wilmer & The Dukes.
Buy: iTunes.com

Genre: R&B/Soul

Artist: Wilmer & The Dukes

Song: I'm Free

Album: Wilmer & The Dukes
Lévon Minassian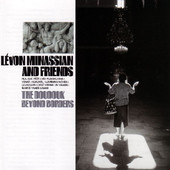 Doudouk virtuoso Lévon Minassian was born in Marseille of Armenian descent. In his boyhood, he took up the mandolin before moving on to the doudouk in his teens. Minassian paid his dues touring Europe and quickly gravitated to soundtracks. In the early '90s, he hit the road with Peter Gabriel and met a world of acclaim, leading to a sundry of collaborative projects. In 1999, he released his solo debut. Minassian was honored with knighthood in the French Ordre des Arts et des Lettres in 2003, and three years later he released his second project (with composer Armand Amar). Film credits include The Passion of the Christ, Mayrig, 588 Rue Paradis, The Species, Amen, The Sleeping Child, The Earth From Above, The Girl and the Wolf, Ce Que le Jour Doit à la Nuit, Bab'Aziz, Indigénes, and La Terre Vue du Ciel. Collaborations include Sting, Afro Celt Sound System, Hélène Ségara, Charles Aznavour, Georges Garvarentz, the Bulgarian Symphony Orchestra, Costa-Gavras, and Djivan Gasparyan. Download "Delé Yaman (Love Song)," from Lévon Minassian's 1999 The Doudouk Beyond Borders.
Buy: iTunes.com

Genre: World

Artist: Lévon Minassian

Song: Delé Yaman (Love Song)

Album: The Doudouk Beyond Borders
Alabama Shakes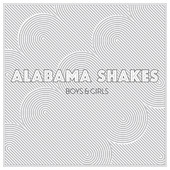 Rock 'n' roll abandon is flying high and fast through the fingertips of Alabama Shakes. The swagger is comprised of leading lady Brittany Howard (vocals, guitar), Zac Cockrell (bass), Steve Johnson (drums), and Heath Fogg (guitar), with Ben Tanner (keys) filling out the lineup on the road. The band made its first steps in 2009 in Athens, Alabama, as a trio, and soon after added Fogg. Moving between original and cover material, the pack issued their freshman EP in 2011 and set their orbit, inking deals both Stateside and across the pond. Highlights include late-night moonglows for David Letterman, Conan O'Brien, Jimmy Kimmel, and Jools Holland. Stage highlights include Jack White, Drive-By Truckers, Jonny "Corndawg" Fritz, and Wild Cub. Start with "On Your Way," from Alabama Shakes' 2012 tenderfoot full-length Boys & Girls. Drop your coin on the full set, and let it thunder in your head.
Buy: iTunes.com

Genre: Rock

Artist: Alabama Shakes

Song: On Your Way

Album: Boys & Girls