Two Gallants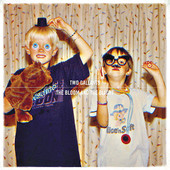 Two Gallants is the two-headed singing rock monster shared by Adam Stephens (guitar, harmonica) and Tyson Vogel (drums). Besties since the age of 5 (see album cover) the duo started to whittle their music bones at the age of 12, and by 2002 they dubbed themselves Two Gallants, setting their four full-lengths and a handful-plus of projects into the ether. They have since toured the world over. Collaborations/shared stages include John Congleton, PAPA, Dead Ships and

Against Me!

While only two, the gentlemen sound like a pack of melodic bad boys. Download "Dyin' Crapshooter's Blues" (Bonus Track), from their 2012 The Bloom and the Blight. Turn it up!
Buy: iTunes.com

Genre: Alternative

Artist: Two Gallants

Song: Dyin' Crapshooter's Blues (Bonus Track)

Album: The Bloom and the Blight
Black Milk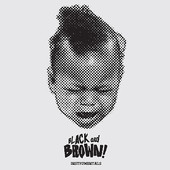 MC hip-hop producer/rapper Black Milk was born Curtis Cross in early '80s Motor City. He made his early bones with Slum Village and co-founded B.R. Gunna. By 2005, he issued his first solo full-length. Milk, also a multi-instrumentalist, has released six solo projects to date, all the while at the steering wheel producing a galaxy of artists. Among his collaborations are Jack White, Daru Jones, AB, Malik Hunter, Royce Da 5'9″, J Dilla, Proof, Elzhi, Bishop Lamont, Sean Price, Byron "Guilty" Simpson, Danny Brown, Baatin, Phat Kat, Pharoahe Monch, Melanie Rutherford, Tim Shellabarger, Sam Beaubien and Dwele. Get Black Milk's "Dada (Instrumental)," from Black Milk's 2011 10-track collection Black and Brown Instrumentals. Play it loud!
Buy: iTunes.com

Genre: Hip Hop/Rap

Artist: Black Milk

Song: Dada (Instrumental)

Album: Black and Brown Instrumentals
Paolo Conte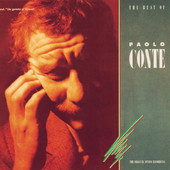 Crooner, pianist, poet, painter, songwriter, vibraphonist (and lawyer!) Paolo Conte was born in 1937 in Asti, Piedmont, Italy. As a lad, he took up piano alongside his brother Giorgio, then the vibraphone, before diving into jazz. While practicing law, he played in various bands, juggling his two worlds, and in 1962 cut an EP for RCA. Conte found his first music success during the late '60s/early '70s writing Euro-pop hits for Adriano Celentano, Caterina Caselli, Patty Pravo, Enzo Jannacci, Johnny Hallyday, Shirley Bassey and Bruno Lauzi. By the mid-'70s he forged his solo footprint and has issued over two dozen projects to date. In 1998, an extended run at New York City's Blue Note brought Conte continuing success Stateside. Collaborations include brother Giorgio Conte, Vito Pallavicini, Giorgio Calabrese and Lilly Greco. Credits include film tracks in I Am David, Mickey Blue Eyes, French Kiss, Mostly Martha, Welcome to Collinwood, The Lake House, No Reservations and a bevy of commercial placements. Accolades include the David di Donatello for Best Score, the Librex-Guggenheim Eugenio Montale Award for poetry, the Italian Republic honorific title Cavaliere di Gran Croce and France's Chevalier dans l'Ordre des Arts and Letters. Revisit the 1981 "Via Con Me," from The Best of Paolo Conte.
Buy: iTunes.com

Genre: Vocal

Artist: Paolo Conte

Song: Via Con Me

Album: The Best of Paolo Conte
John Mark Nelson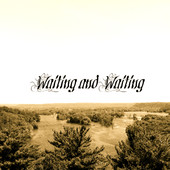 St. Paul-Minneapolis singer/songwriter and multi-instrumentalist John Mark Nelson was born to a musical household in the mid-'90s. Nelson has been recording since his tweens, releasing his tenderfoot debut while still in high school. The now 18-year-old has already racked up two full-lengths to date. This old-soul youngblood conjures up a wistful past, present and future. Start with "Overture," from John Mark Nelson's 2012 sophomore project Waiting and Waiting.
Buy: iTunes.com

Genre: Singer/Songwriter

Artist: John Mark Nelson

Song: Overture

Album: Waiting and Waiting
Beachwood Sparks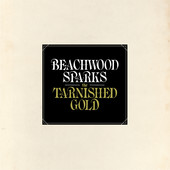 L.A. alt-folk-rock outfit Beachwood Sparks was founded in the late '90s, captained by Brent Rademaker (vocals, bass) and Christopher Gunst (vocals, guitar). Current lineup comprises Farmer Dave Scher, (vocals, keys, guitar) and Aaron Sperske, (drums), with Ben Knight (guitar) rounding out the set. Beachwood Sparks took a break in 2003, when all members went on various odysseys, and refreshed in 2008. The ensemble has issued three full-lengths, an EP, and a handful of singles to date. Collective collaborations include Neal Casal (Ryan Adams and The Cardinals ex-pat), Dan Horne, Jen Cohen, Jimi Hey, Darren Rademaker, The Tyde, Ariel Pink, Interpol and Jenny Lewis. Discover the mellifluous, butter-melting "Water From the Well," from Beachwood Sparks' 2012 The Tarnished Gold (Bonus Track Version).
Buy: iTunes.com

Genre: Alternative

Artist: Beachwood Sparks

Song: Water From the Well

Album: The Tarnished Gold (Bonus Track Version)
Alfred Newman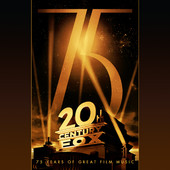 Blazing genius conductor, composer and arranger Alfred Newman was born one of 10 children in New Haven at the turn of the 20th century. He took to piano at the age of 5, and by his tweens the Newman family relocated to NYC. Soon after his father's desertion, the prodigy was thrust into the financial rescue through paid recitals and eventually a stint on the Vaudeville circuit. A favorite conductor of the Gershwins on Broadway in the '20s, he hit Hollywood just as sound came in vogue. Newman was the patriarch of film score as well as an illustrious musical bloodline -- sons David Newman and Thomas Newman, nephew Randy Newman and grandson Thomas Newman. Collaborations include Irving Berlin, Arnold Schoenberg, Daryl Zanuck, Joseph Schenck, Rogers and Hammerstein, Jerome Kern, Samuel Goldwyn, Charlie Chaplin and Alfred Hitchcock. Newman's 40-year film career stockpiles over 200 film scores, nine Oscars and 45 Academy Award nominations, Grammy and Golden Globe nominations and a star on the Hollywood Walk of Fame. Among his film credits: Alexander's Ragtime Band, Tin Pan Alley, The Song of Bernadette, Mother Wore Tights, With a Song in My Heart, Love Is a Many-Splendored Thing, Call Me Madam, The King and I, Camelot, How to Marry a Millionaire and Airport. The paragon passed away in 1970. Revisit him with the everlasting "20th Century Fox Fanfare (With CinemaScope Extension)" soundmark. Feels like going to the movies.
Buy: iTunes.com

Genre: Soundtrack

Artist: Alfred Newman

Song: 20th Century Fox Fanfare (With CinemaScope Extension)

Album: 20th Century Fox-75 Years Of Great Film Music