Dog Ears Music: Volume 256
Rubén González (Buena Vista Social Club)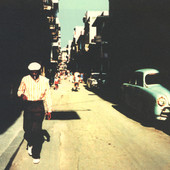 Pioneering Afro-Cuban jazz pianist Rubén González was born in central Cuba just after World War I. The master's original trajectory was set for a career in medicine, but by the '40s he dove deep into Havana's music scene. After lining up with Mongo Santamaría, Arsenio Rodriguez and the Orquestra de los Hermanos, Luis "Lili" Martínez, and Percuchín, González enjoyed an eventual three-decade run with the father of the cha-cha-cha, Enrique Jorrin. When Jorrin died in 1987, González retired from the ivories. It wasn't until band leader/producer Juan de Marcos González tapped him to join his two projects, the Afro-Cuban All Stars and the Buena Vista Social Club, that González achieved global renown. The maestro went on to release a handful-plus of solo gems before his passing in 2003. Revisit Rubén González with "Pueblo Nuevo," from the 1997 Buena Vista Social Club collection.
Buy: iTunes.com

Genre: Salsa y Tropical

Artist: Rubén González (Buena Vista Social Club)

Song: Pueblo Nuevo

Album: Buena Vista Social Club
Clinic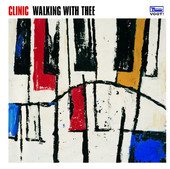 Alt-art Liverpudlian ensemble Clinic was born out of the late '90s experimental-rock scene. The steadfast quartette comprises Ade Blackburn (vocals, guitar, keys, melodica), Jonathan Hartley (guitar, clarinet, keys), Brian Campbell (bass, flute, vocals), and Carl Turney (drums, keys, backing vocals). Their soundscapes weave engaging portholes with a twist of evolution. The Grammy-nominated troupe's shared stages/collaborations include Radiohead, Flaming Lips, Arcade Fire, Jarvis Cocker, Gareth Jones, Daniel Lopatin, and The Shins. Highlights include a Letterman appearance, a Levi's spot, and featured tracks on The O.C., CSI, and the film Thirteen. Rewind with the lilt of "Mr. Moonlight," from Clinic's 2002 Walking With Thee.
Buy: iTunes.com

Genre: Rock

Artist: Clinic

Song: Mr. Moonlight

Album: Walking With Thee
Hungry Kids of Hungary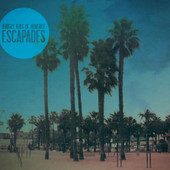 Rockers Hungry Kids of Hungary, founded in 2007, hail from Brisbane, Australia. The current lineup comprises Dean McGrath (vocals, guitar), Kane Mazlin (vocals, keyboards), Ben Dalton (bass, vocals), and Ryan Strathie (drums, vocals), with Alex Bennison (guitar) joining up for road duty. The outfit has issued over a dozen delicious overtones to date, flying high with undeniable glimmer. Collaborations/shared stages include Matt Redlich, Wayne Connolly, Tom Ugly, Fire! Santa Rosa, Fire!, Washington, Edward Guglielmino, Philadelphia Grand Jury, The Boat People, Bertie Blackman, Ernest Ellis, Boy & Bear, and Little Birdy. Get started with "Eat Your Heart Out," from the Hungry Kids of Hungary's 2011 Escapades: lush and combustible.
Buy: iTunes.com

Genre: Alternative

Artist: Hungry Kids of Hungary

Song: Eat Your Heart Out

Album: Escapades
Tim Hardin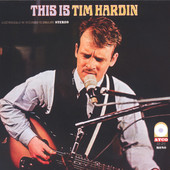 Lionhearted folksinger/bluesman Tim Hardin was born in the early '40s in Eugene, Oregon. By his late teens, Tim dropped out of high school to serve in Vietnam as a Marine. On discharge in 1961, he zigzagged from drama school in NYC to Greenwich Village's burgeoning folk scene. Two years later, Hardin's move to Boston would set the front foot of his success, with producer Erik Jacobsen (Lovin' Spoonful) becoming an early champion. By the mid-'60s, the troubadour went on to write mega-hit "If I Were a Carpenter," a title immortalized by Johnny Cash, Bobby Darin, Bob Seger, Robert Plant, The Four Tops, Ramblin" Jack Elliott, Joan Baez, and Sheryl Crow. Rod Stewart, Nico, Scott Walker, and Paul Weller also went on to grace Hardin titles. This alumni of Woodstock shared stages with Harry Chapin and basked in European tours. The gifted composer wrestled with addiction throughout his career, passing away from a drug overdose in 1980. Hardin leaves behind a well of sound. Remember him with "(I'm Your) Hoochie Coochie Man," from the 1967 set This Is Tim Hardin.
Buy: iTunes.com

Genre: Singer/Songwriter

Artist: Tim Hardin

Song: (I'm Your) Hoochie Coochie Man

Album: This Is Tim Hardin
Ben Howard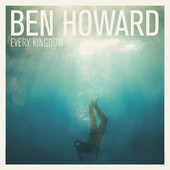 West London native Ben Howard is a child of the late '80s born into a music-centric home. Raised in South West England, he parlayed his love of classic folk rock into songwriting as a young lad. After flirting with journalism studies in college, he beelined into a professional career as a singer/songwriter/guitarist, inking with Island Records to create his debut full-length. Collaborations/shared stages include Xavier Rudd, Fink, Tegan & Sara, and Alabama Shakes, with cellist India Bourne and guitarist/drummer Chris Bond filling out his live set. Highlights include Jimmy Kimmel Live and a featured track on TV's House. Discover this worthy new artist with "Oats in the Water," from his 2012 U.S. debut Every Kingdom.
Buy: iTunes.com

Genre: Singer/Songwriter

Artist: Ben Howard

Song: Oats in the Water

Album: Every Kingdom
The Cool Kids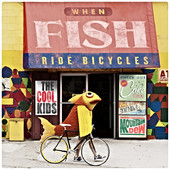 Production/rap-pack duo The Cool Kids (enjoined with hip-hop's All City Chess Club) were founded by Chicagoan Mikey Rocks (a.k.a. Sir Michael Rocks) and Michigander Chuck Inglish. After marking their mid-aughts viral whirl of self-releases and founding their C.A.K.E. label, the gents inked with Chocolate Industries and soon after released their 2008 debut, following up with scores of sides. Shared stages include M.I.A., The Bloody Beetroots, Drake, Lil Wayne, Pac Div, Ludacris, Mac Miller, Maroon 5, and Q-Tip. Collaborations include Travis Barker, Ghostface Killah, Asher Roth, Chip Tha Ripper & Boldy James, Bun B., Mayer Hawthorne, and Maxine Ashley. Among their highlights are tracks for HBO's Entourage; spots for Nike, Mountain Dew, and Rhapsody (featuring Sara Bareilles); and an NBA video game. Download The Cool Kids with "Boomin' (Feat. Tennille)," from their 2011 When Fish Ride Bicycles.
Buy: iTunes.com

Genre: Hip-Hop/Rap

Artist: The Cool Kids

Song: Boomin' (Feat. Tennille)
Album: When Fish Ride Bicycles