Al Bowlly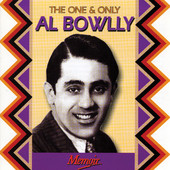 South African crooner/composer/bandleader Al Bowlly was born in Mozambique of Greek and Lebanese roots just before the turn of the 20th century. Raised in Johannesburg, he made his first career moves in the Roaring '20s with bandleaders Edgar Adeler and later Jimmy Liquime, racking up passport stamps throughout Africa, Indonesia, India, Singapore and Berlin. Bowlly hit his stride in Depression-era London singing with dance orchestras, performing on radio, and recording hundreds of titles. Early microphone technology in 1931 gave Bowlly a jump on his signature style, earning him "pop star" props. During the mid-'30s, he made a splash Stateside and a footprint in Hollywood, ultimately returning to the UK in 1937. Collaborations include Roy Fox, Ray Nobel, Lew Stone, Fred Elizalde, Maurice Winnick, Sidney Lipton, Jimmy Messene, Gerald "Geraldo" Bright and Ken Johnson. Among Bowlly's featured song credits are Stanley Kubrick's The Shining, Steven Spielberg's Empire of the Sun, Pennies From Heaven and Amelie. The icon perished at home in 1941 from an explosion of a parachute mine during the London Blitz. Remember him with the 1932 track "Lullaby of the Leaves," from The One and Only Al Bowlly.
Buy: iTunes.com

Genre: Vocal

Artist: Al Bowlly

Song: Lullaby of the Leaves

Album: The One and Only Al Bowlly
Grouplove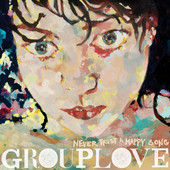 With-it alt-rock ensemble Grouplove was ignited in 2009 by Hannah Hooper (keys/vocals) and Christian Zucconi (guitar/vocals) on NYC's Lower East Side. The two fled to a residency in Greece, where they cast their serendipitous lineup comprising Londoner Sean Gadd (bass) and L.A.'s Andrew Wessen (guitar/vocals) and Ryan Rabin (drums). Shared stages include Young The Giant, Florence + The Machine, Joy Formidable, and Foster The People. Highlights include Last Call With Carson Daly, Late Show With David Letterman, Jimmy Kimmel Live!, Conan, The Tonight Show With Jay Leno, Coachella, Bonnaroo and a handful-plus of projects to collect, as well as videogame and ad spots. Get started with "Itchin' on a Photograph," from Grouplove's 2011 Never Trust a Happy Song.
Buy: iTunes.com

Genre: Alternative

Artist: Grouplove

Song: Itchin' on a Photograph

Album: Never Trust a Happy Song
Richard Skelton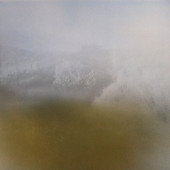 Lancaster, England-born avant-experimental multi-instrumentalist/composer and artist Richard Skelton (aka Heidika, A Broken Consort, Harlassen, Carousell, Riftmusic and Clouwbeck) makes a purposeful connect between the visual and the sonic. In the mid-aughts, Skelton founded his Sustain-Release label after the passing of his photographer wife, celebrating her legacy in collaboration with his music -- hence the exquisite packing. Earth, sky and land have been key instruments, paramount to Skelton's artistry. In 2008, he furtively planted his recordings and poetry back into the soil of his inspiration in gratitude. In 2011 he partnered with poet/musician Autumn Richards on Corbel Stone Press, establishing a porthole for their "landscape-based art, texts and recordings." The two are now married and live on Ireland's west coast. Credits include films Loneliest Planet and Daas plus recordings with Agitated Radio Pilot and Saddleback. Take passage through Skelton's paradise of provoking ambience with "Noon Hill Wood," from his 2010 Landings. See and hear.
Buy: iTunes.com

Genre: Alternative/Experimental

Artist: Richard Skelton

Song: Noon Hill Wood

Album: Landings
Terry Reid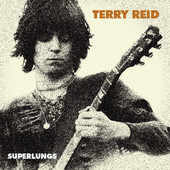 Brit-rock guitarist/vocalist/composer Terry Reid was born in Huntingdon, England, in 1949. He dropped out of school as a tweenager and took music head on. By his mid-teens, Terry made his early pro footsteps as a member of Peter Jay & The Jaywalkers. Soon after, he inked with producer/manager Mickey Most, who captained his debut in 1968. Soon after, Jimmy Page asked Reid to join Led Zeppelin, but he was under contract to Most and suggested singer Robert Plant and drummer John Bonham. By the early '70s, Reid relocated to L.A., issuing a handful-plus of projects before taking hiatus in 1981. The gifted musician took a sideline as a side man/session player fingerprinting his greatness on scores of recordings. Shared stages include Cream, The Rolling Stones, Jethro Tull and Fleetwood Mac. His collaborations read as an illuminati scroll of distinction: Graham Nash, The Hollies, Don Henley, Mick Taylor, Jackson Brown, Bonnie Raitt, Trevor Horn, Peter Jay and Shine, among others, with Cheap Trick, Jack White, Marianne Faithfull and REO Speedwagon covering his titles. Credits include films The Devil's Rejects, Wonderland and Glastonbury Fayre. Revisit the master with "July," from his 2004 collection Superlungs.
Buy: iTunes.com

Genre: Rock

Artist: Terry Reid

Song: July

Album: Superlungs
Lord Huron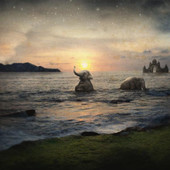 L.A.-based alt-pop quintet Lord Huron is the transportingly wistful brainchild of Michigan-born multi-instrumentalist/visual artist and frontman Ben Schneider. Founded at the end of the aughts, the current ensemble comprises fellow Michiganders drummer Mark Berry, guitarist Tom Renaud and bassist Miguel Briseno and Californian guitarist Karl Kerfoot. Lord Huron has released four projects to collect, with magic moments on The Tonight Show, Bonnaroo and Lollapalooza. Their harmonies summon superpowers and secrets. Dive into Lord Huron's pain-relieving dimension with "The Stranger," from the 2010 Mighty-EP.
Buy: iTunes.com

Genre: Alt Pop

Artist: Lord Huron

Song: The Stranger

Album: Mighty--EP
Bo Carter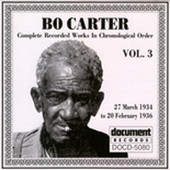 Delta bluesman and picker Bo Carter was born Armenter Chatmon in 1892 on a Mississippi plantation. He was raised in a musical home, his father a fiddler, mother a singer/guitarist, with brothers Sam (bass), Lonnie (fiddle) and Harry (piano) filling out the lineup. Bo later became the leader of legendary blues outfit The Mississippi Sheiks, which included his brothers and vocalist/guitarist Walter Vinson. Carter's tracking debut in 1928 supporting Alec Johnson elevated his in-demand reputation during the 1930s, leading to a solo career marking over 100-plus recordings. Best known for his suggestive titles "Banana in Your Fruit Basket," "Pin in Your Cushion" and "Your Biscuits Are Big Enough for Me," Carter showcased his earnest gifts in blues classic "Corrine Corrina." By 1935, he became visually impaired but continued to play music as well as farm for the rest of his life. Affiliations include stints with Charlie McCoy and His Mississippi Hot Footers and The Mississippi Blacksnakes. Carter succumbed to a stroke in 1964. Listen to the ribald classic "Please Warm My Weiner," from the Bo Carter Vol. 3 (1934-1936) collection.
Buy: iTunes.com

Genre: Blues

Artist: Bo Carter

Song: Please Warm My Weiner

Album: Bo Carter Vol. 3 (1934-1936)